The Dutch welcomed new proposals on a massive EU stimulus fund on Saturday in a second day of negotiations among the bloc's leaders though a final deal on how to revive growth stifled by the coronavirus pandemic remained far off.

The talks on Friday were deadlocked over who should control how the money is spent, as Prime Minister Mark Rutte held out against his EU counterparts after 13 hours of negotiations at a summit in Brussels.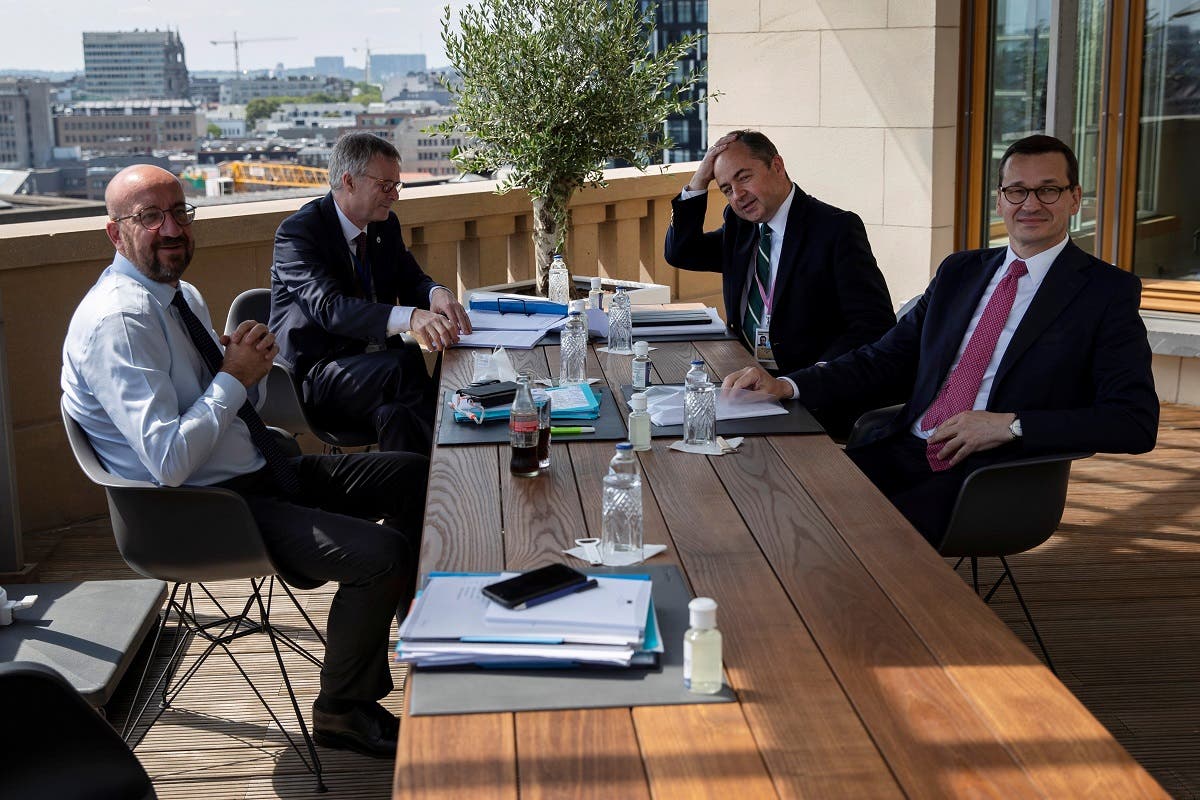 European Council President Charles Michel meets with Poland's Prime Minister Mateusz Morawiecki on the sidelines of the first face-to-face EU summit in Brussels, Belgium, on July 18, 2020. (Reuters)


Hungary, backed by its euroskeptic, nationalist ally Poland, threatened to veto the whole package over a new envisaged mechanism to freeze out countries flouting democratic principles.

Under the new proposals, the portion of grants in the 750 billion euro recovery fund would be reduced to 450 billion euros from 500 billion.

They also call for an 'emergency brake' on disbursement of funds, to appease states who want conditions attached to grants and would prefer to see those countries worst affected by the coronavirus crisis take loans.

The proposals would also increase rebates on the multi-year EU budget for Austria, Denmark and Sweden.

"We are not at the end of the negotiation, but this at least provides a basis for negotiation," a second EU diplomat said.
SHOW MORE
Last Update: Saturday, 18 July 2020 KSA 18:08 - GMT 15:08