Lights! Crickets. Birds. Bats. Action!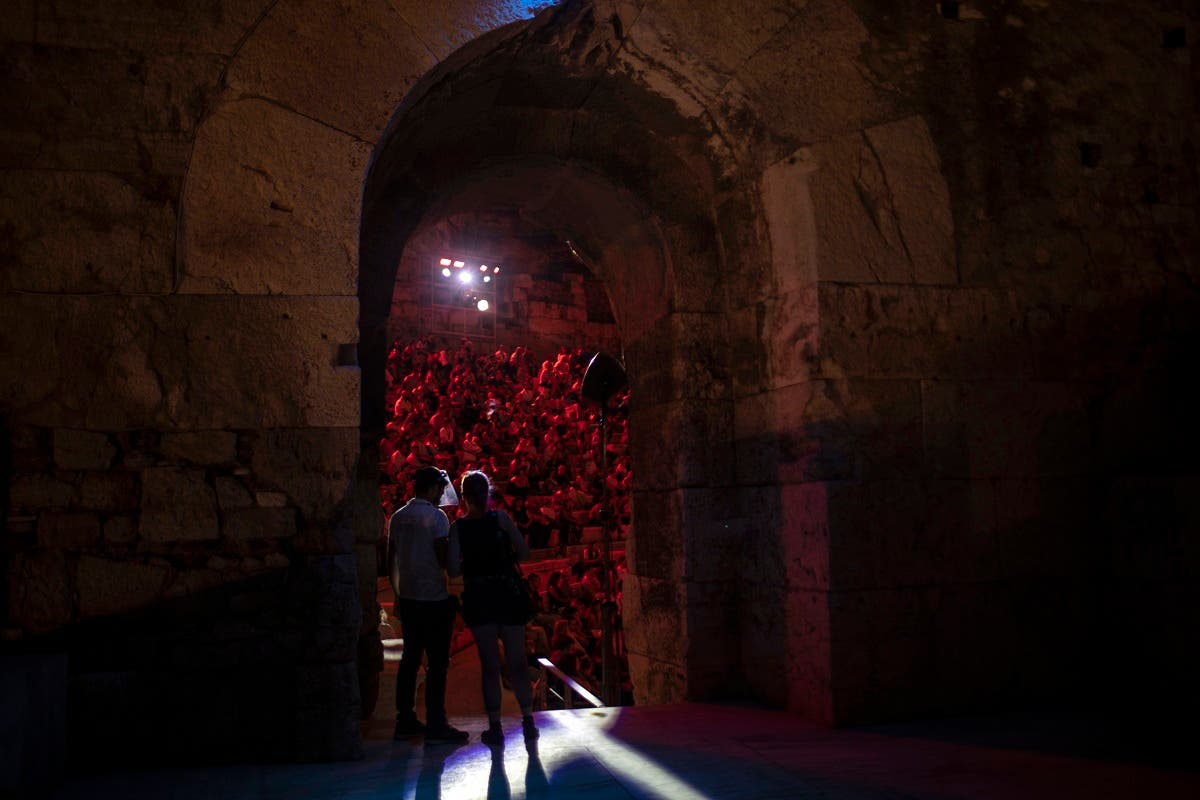 A Steward wearing a plastic visor stands at a gate of the Odeon of Herodes Atticus in Athens, during a concert. (AP)

Acts from abroad were off-limits due to the pandemic, and the scheduled artists were instructed not to give encores. Stewards wearing surgical gloves and plastic visors keep spectators apart as they clamber up the steep stone amphitheater steps to find their seats.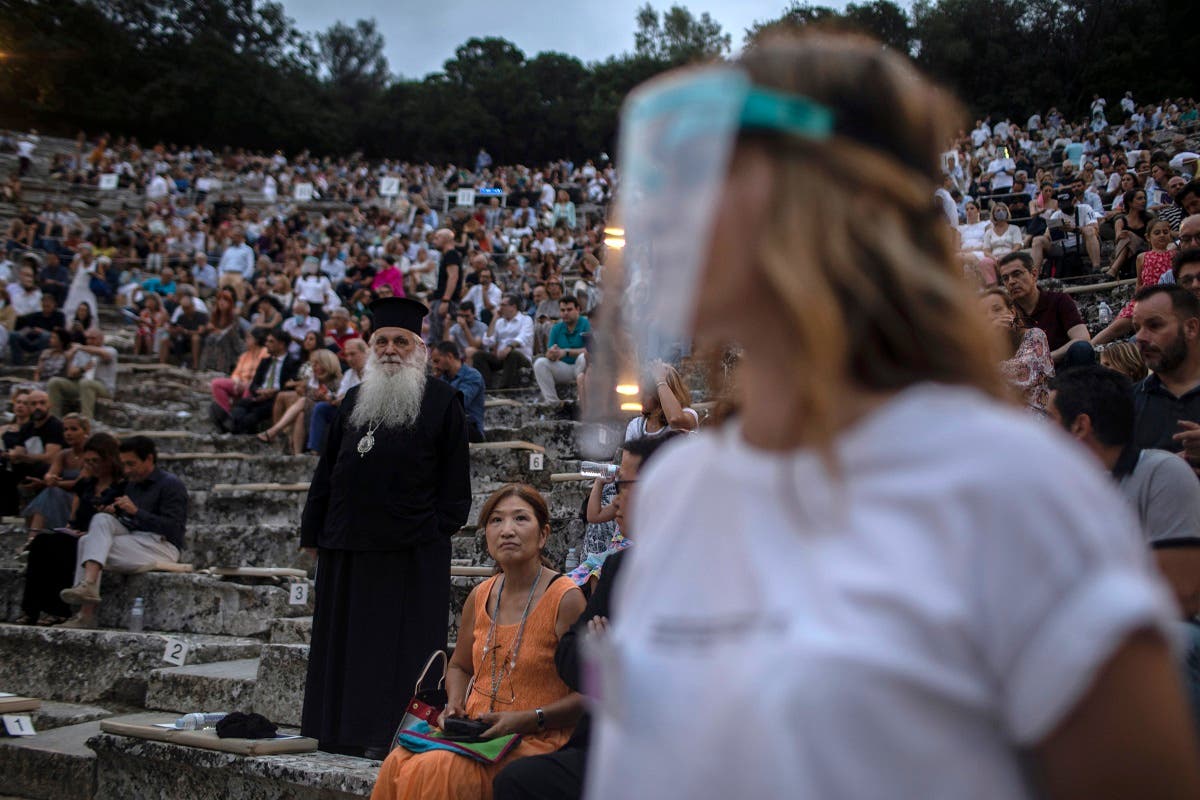 A steward wearing plastic visor stands in front of a Greek Orthodox priest as spectators take their seats at the ancient theater of Epidaurus, Greece. (AP)

Christina Koutra, a musicologist from Athens, said she was happy to make the winding three-hour trip to Epidaurus to watch the season's first event, a solo performance of Bach by acclaimed Greek violinist Leonidas Kavakos.
SHOW MORE
Last Update: Saturday, 25 July 2020 KSA 10:13 - GMT 07:13