Saudi Arabia has confirmed 1,357 new coronavirus cases over the past 24 hours as the daily increase slows, raising the total to 278,835, the health ministry announced on Sunday.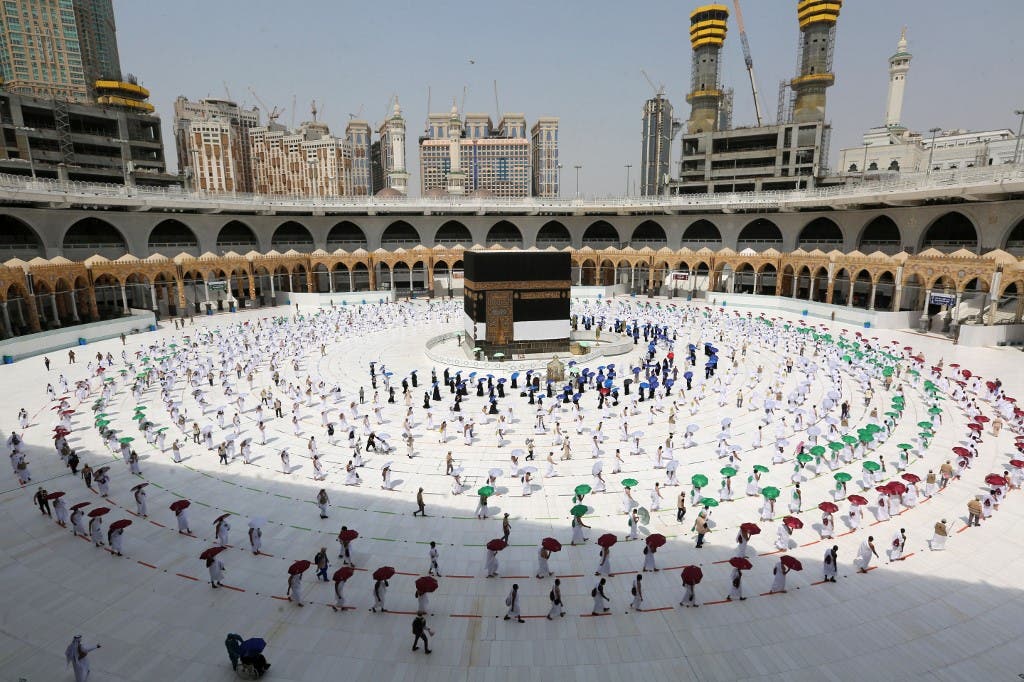 A picture taken on July 29, 2020 shows pilgrims while social distancing as a coronavirus preventative measure while circumambulating around the Kaaba, Islam's holiest shrine, at the centre of the Grand Mosque in the holy city of Mecca, at the start of the annual Muslim Hajj pilgrimage. (AFP)

The latest updates come amid the Kingdom's preperations for the final day of the Hajj pilgrimage amid strict coronavirus measures. Pilgrims will head to the Kaaba in Mecca on Sunday to perform the final "tawaf," or circumambulation ritual – when Muslims walk around the Kaaba seven times.
SHOW MORE
Last Update: Sunday, 02 August 2020 KSA 17:14 - GMT 14:14