Who gets to be first in line for a COVID-19 vaccine? US health authorities hope by late next month to have some draft guidance on how to ration initial doses, but it's a vexing decision.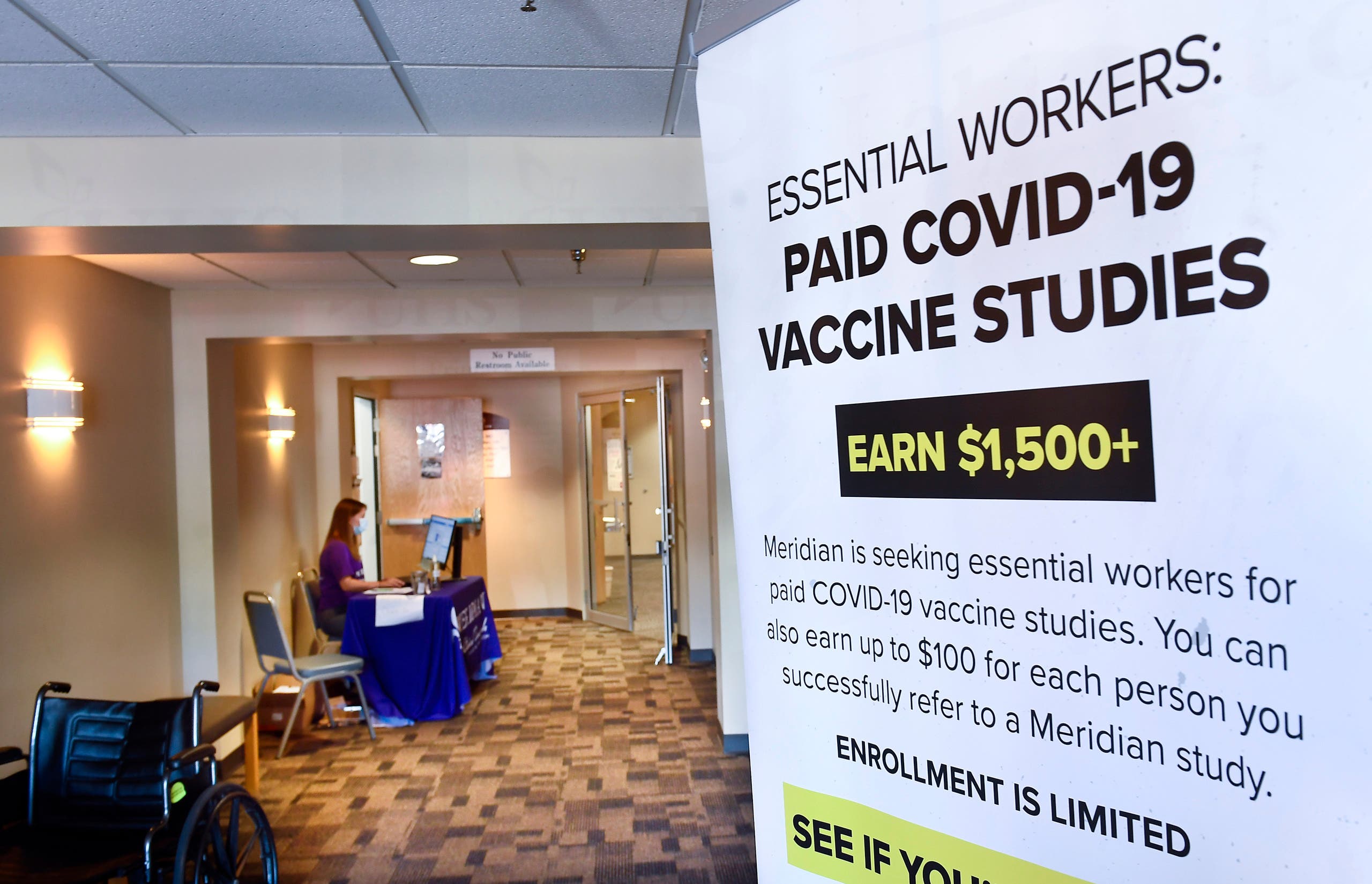 A poster is displayed in the entrance way looking for volunteers as the world's biggest study of a possible COVID-19 vaccine, developed by the National Institutes of Health and Moderna Inc., gets underway on July 27, 2020, in Binghamton, N.Y. (AP)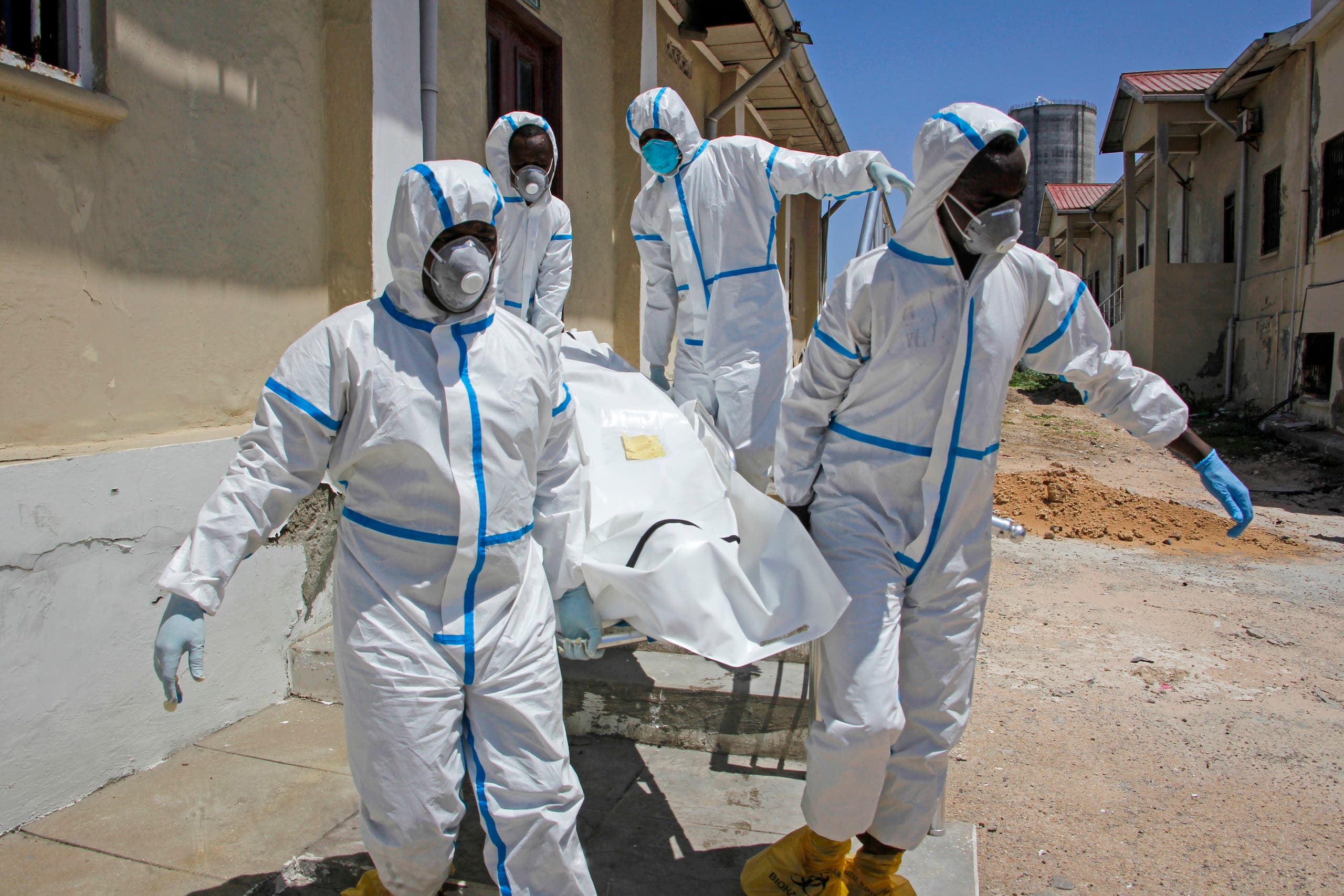 Medical workers in protective suits carry the body of a man who died of COVID-19, before he is buried in Mogadishu, Somalia on May, 13, 2020. (AP)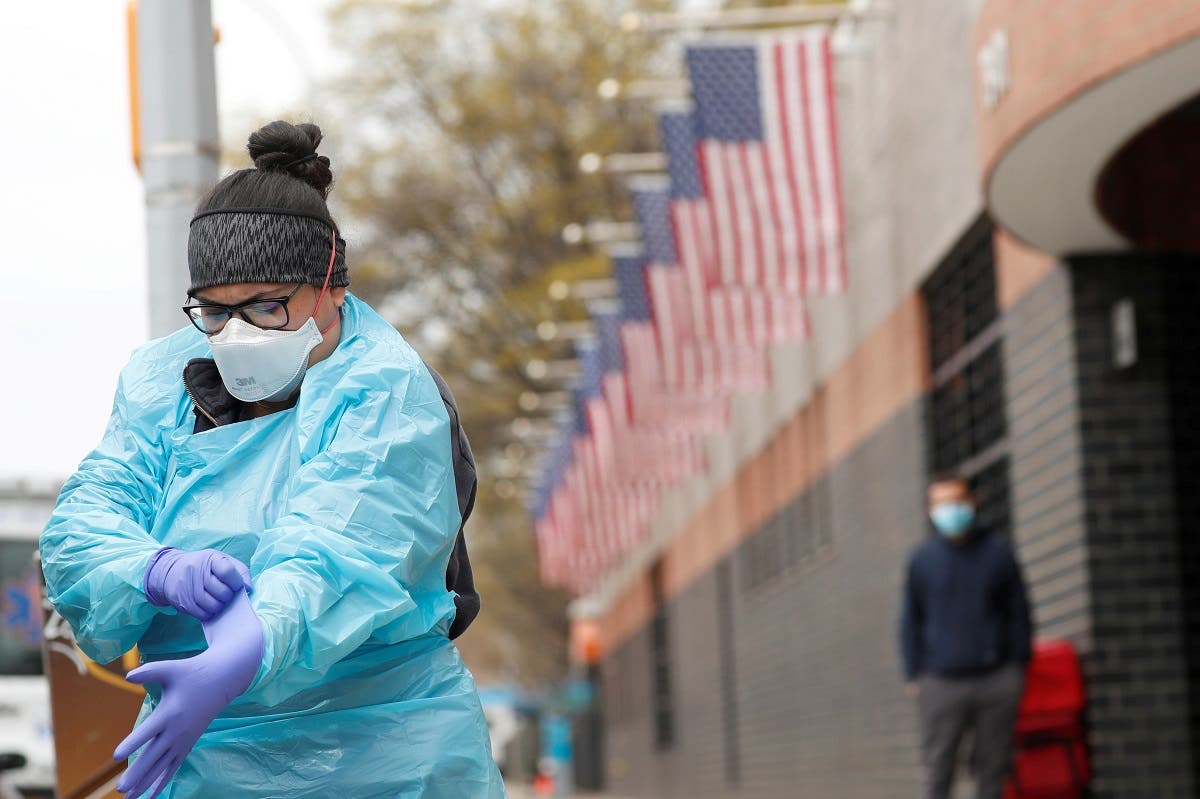 An Emergency Medical Technician (EMT) dons personal protective equipment before going into Elmhurst Hospital during the ongoing outbreak of the coronavirus disease (COVID-19) in the Queens borough of New York. (Reuters)
Who are really 'essential workers'?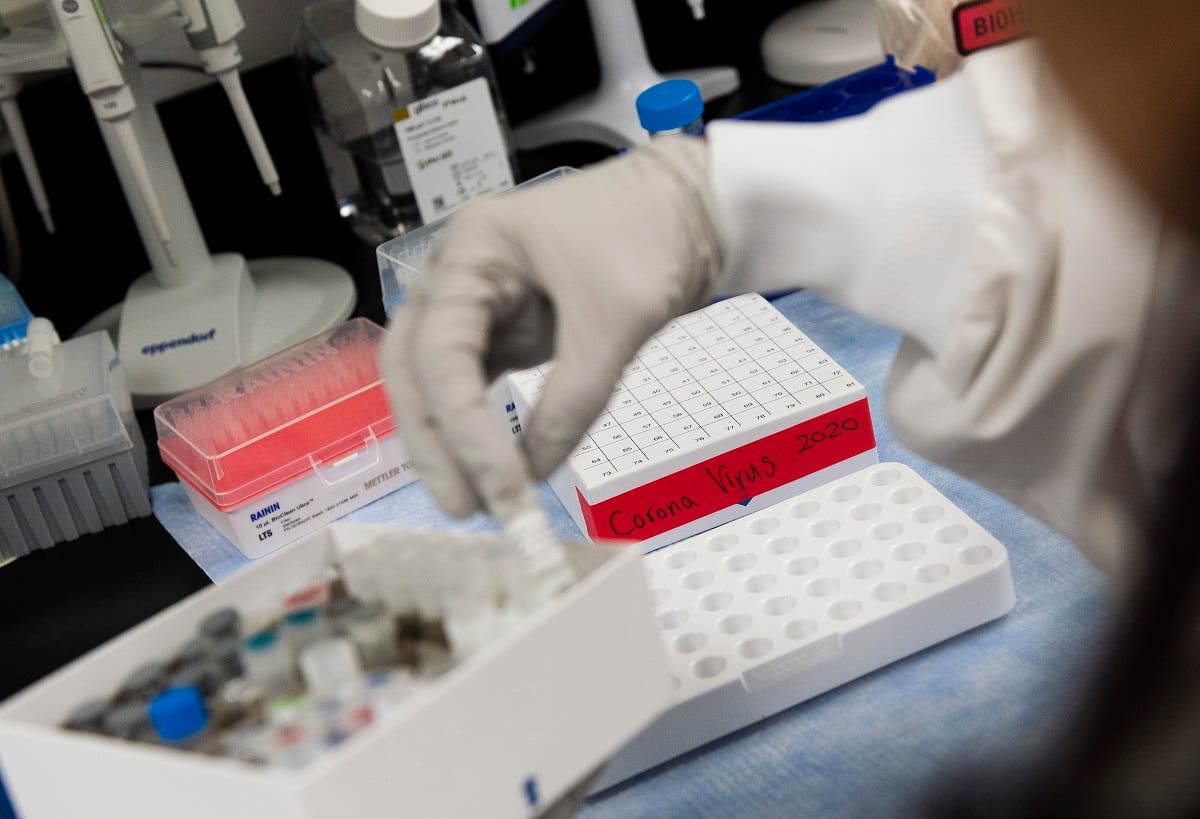 A researcher lifts a vial at Novavax labs in Gaithersburg, Maryland on March 20, 2020, one of the labs developing a vaccine for the coronavirus, COVID-19. (AFP)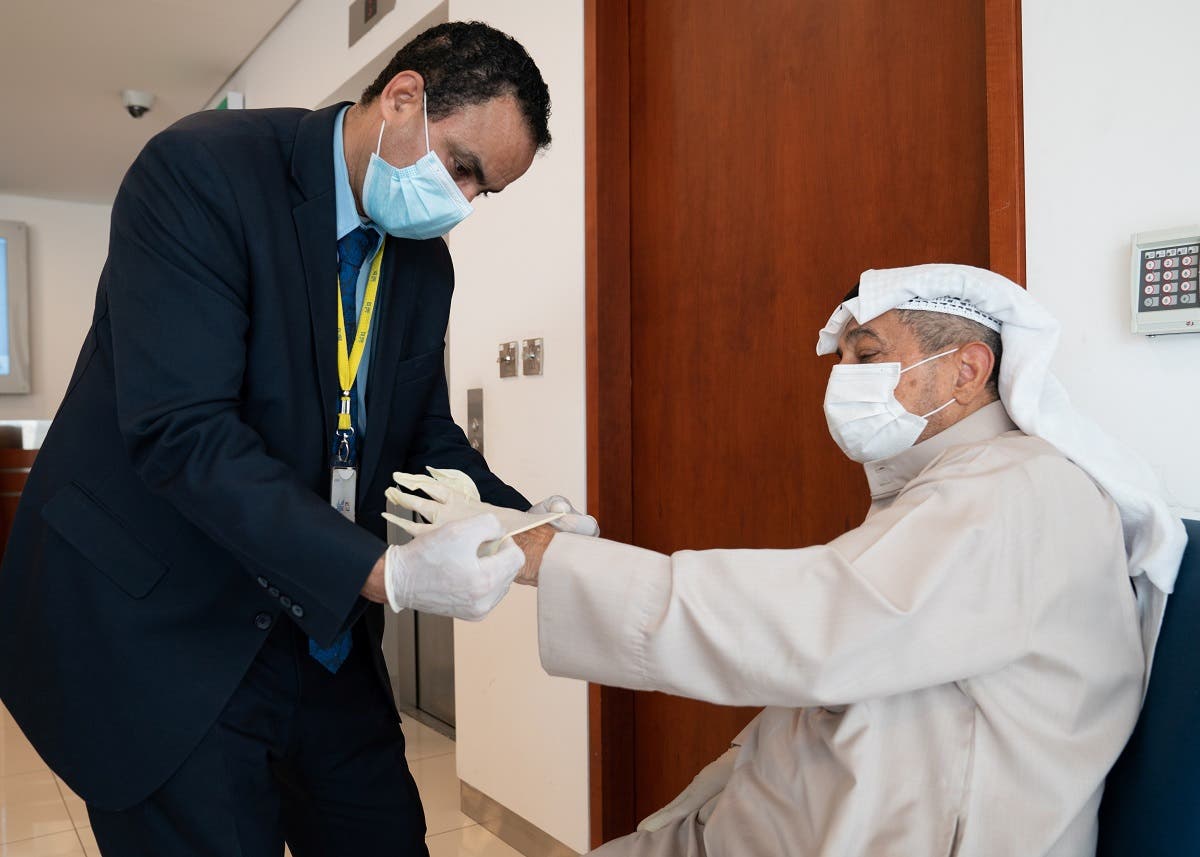 A bank security guard helps an elderly client put protective gloves on before he enters the bank, following the outbreak of coronavirus, in Shaab, Kuwait March 15,2020. (Reuters)
SHOW MORE
Last Update: Monday, 03 August 2020 KSA 07:56 - GMT 04:56