Saudi Arabia welcomed a significantly smaller group of Hajj pilgrims last month under strict coronavirus preventative measures due to the COVID-19 pandemic.

Read the latest updates in our dedicated coronavirus section.

The Kingdom only allowed those living in the country and who meet certain criteria to participate in this year's Hajj pilgrimage, which is one of the five pillars of Islam and required for able-bodied Muslims at least once in their lifetime.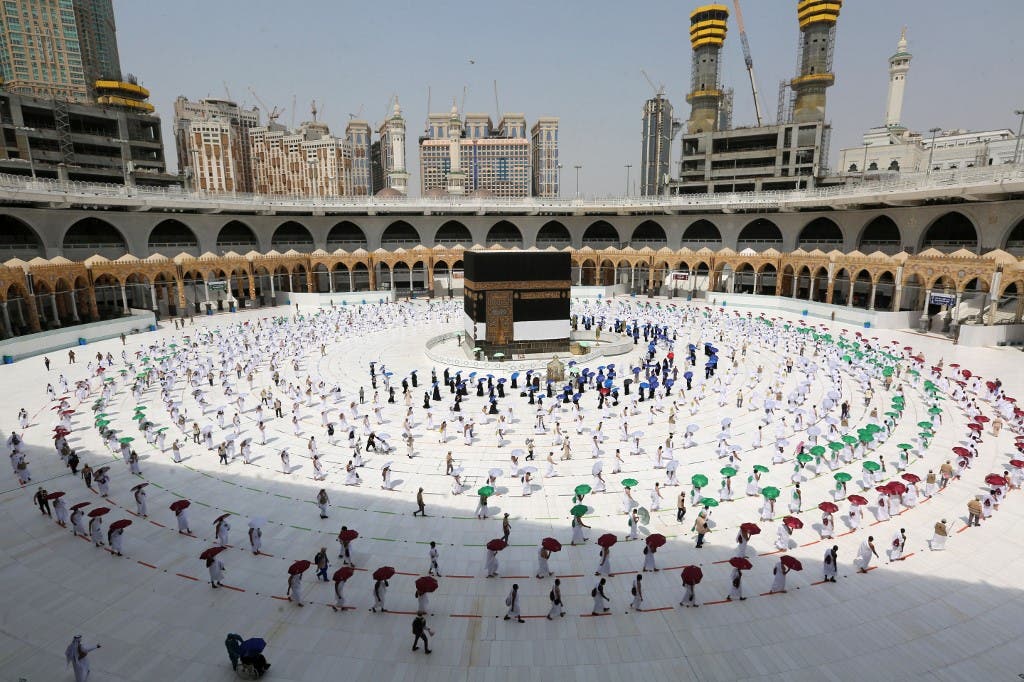 A picture taken on July 29, 2020 shows pilgrims while social distancing as a coronavirus preventative measure while circumambulating around the Kaaba, Islam's holiest shrine, at the centre of the Grand Mosque in the holy city of Mecca, at the start of the annual Muslim Hajj pilgrimage. (AFP)
Watch: #Hajj pilgrims in Saudi Arabia arrive in Mecca to perform the final "tawaf," or circumambulation ritual – when Muslims walk around the Kaaba seven times – as the final day of this year's Hajj nears completion under strict #coronavirus measures.https://t.co/PgiH6Q3YD6 pic.twitter.com/6AS0G8lrDq

— Al Arabiya English (@AlArabiya_Eng) August 2, 2020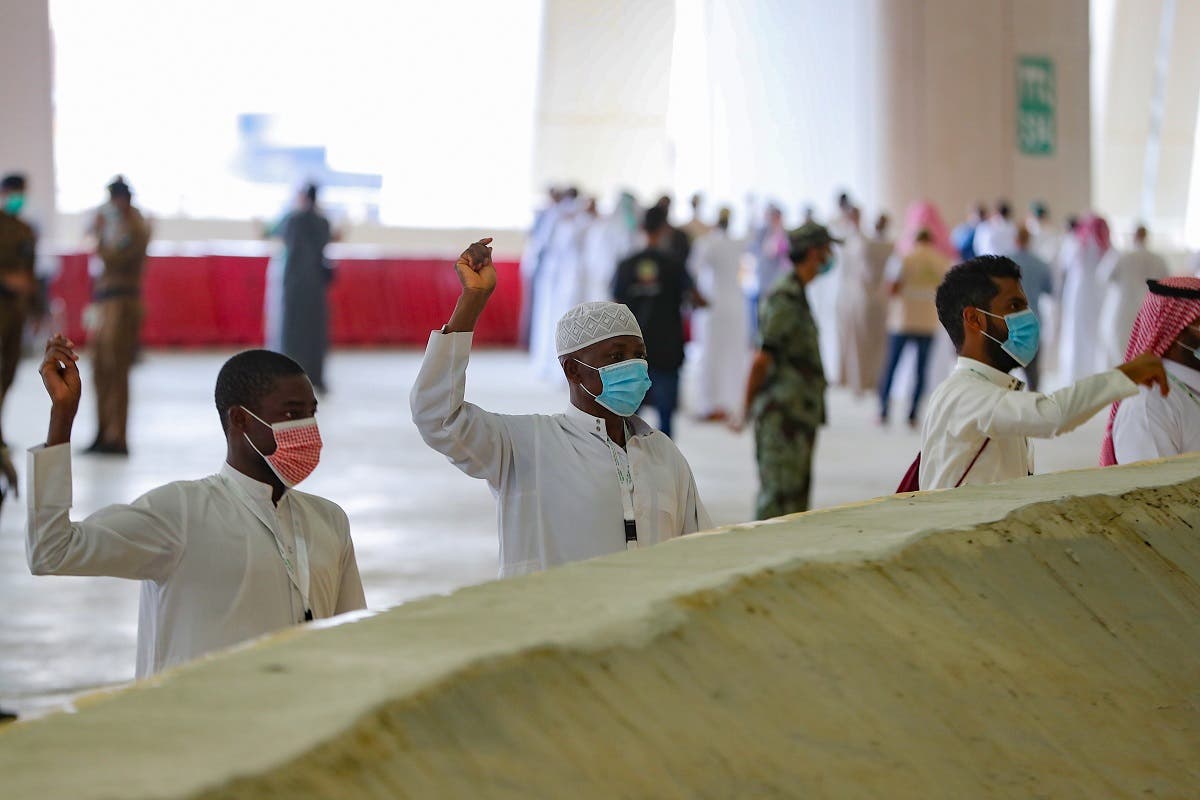 Muslim pilgrims throw pebbles as part of the symbolic stoning of the devil ritual at the Jamarat Bridge during the Hajj pilgrimage in Mina, on August 1, 2020. (AFP)
The head of the @WHO hails efforts taken by #Saudi Arabia to ensure precautionary measures and protocols are enforced during this year's Hajj pilgrimage amid the #COVID19 pandemic.#coronavirushttps://t.co/ORYWaontOr pic.twitter.com/6ZCTmbCHu6

— Al Arabiya English (@AlArabiya_Eng) August 2, 2020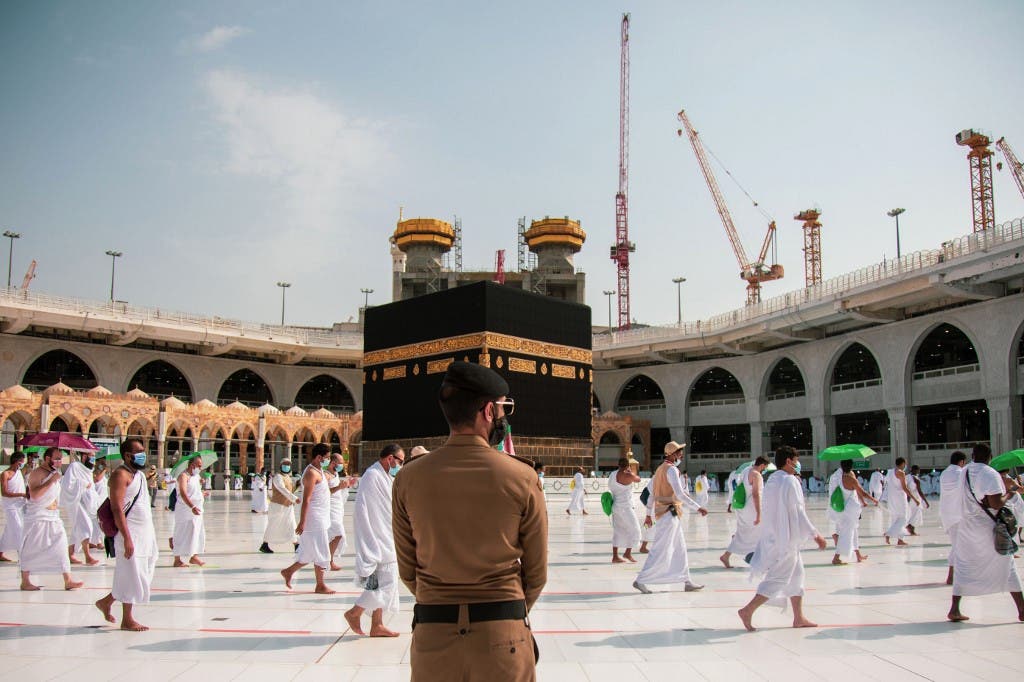 A handout picture provided by Saudi Ministry of Media on July 31, 2020 shows pilgrims circumambulating around the Kaaba, the holiest shrine in the Grand mosque in the holy Saudi city of Mecca. (AFP)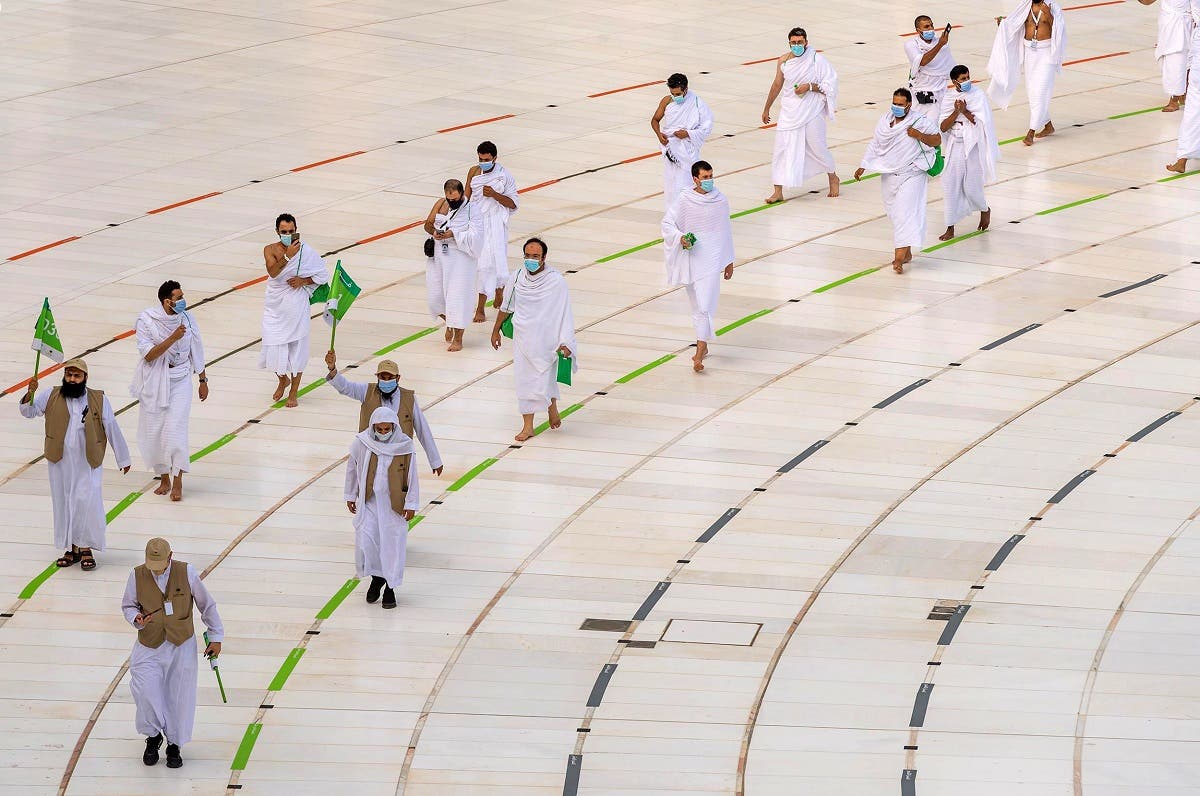 Muslim pilgrims wearing face masks and keeping social distance perform Tawaf around Kaaba during the annual Haj pilgrimage. (Reuters)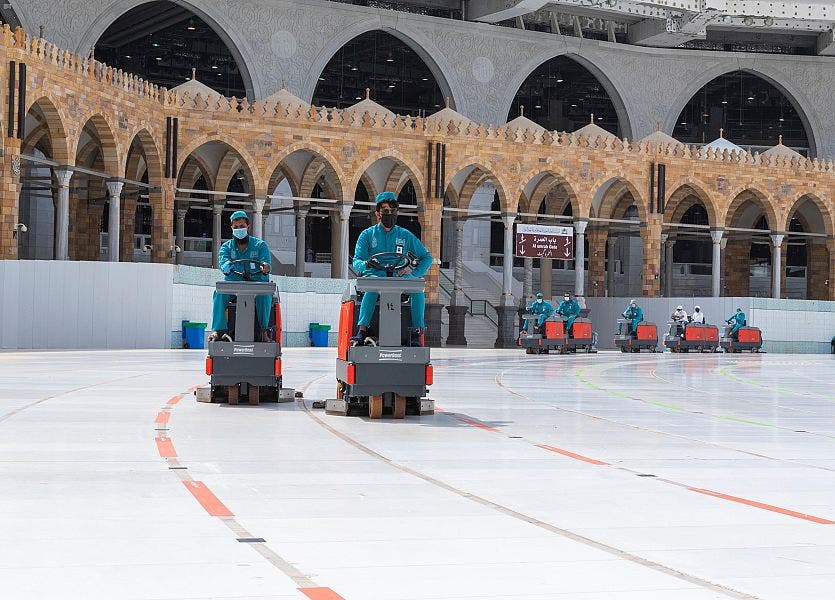 Coronavirus: 54,000 liters of disinfectants used daily to clean Mecca's Grand Mosque main
SHOW MORE
Last Update: Tuesday, 04 August 2020 KSA 11:30 - GMT 08:30