Around 1,500 volunteers equipped with face masks, hand disinfectant and tracking gadgets attended an indoor concert in Germany on Saturday as part of a study to simulate how the novel coronavirus spreads in large gatherings.

Read the latest updates in our dedicated coronavirus section.

As part of the so-called Restart19 study, researchers from the University Medical Center in Halle want to find out how cultural and sporting events can safely take place without posing a risk to the population.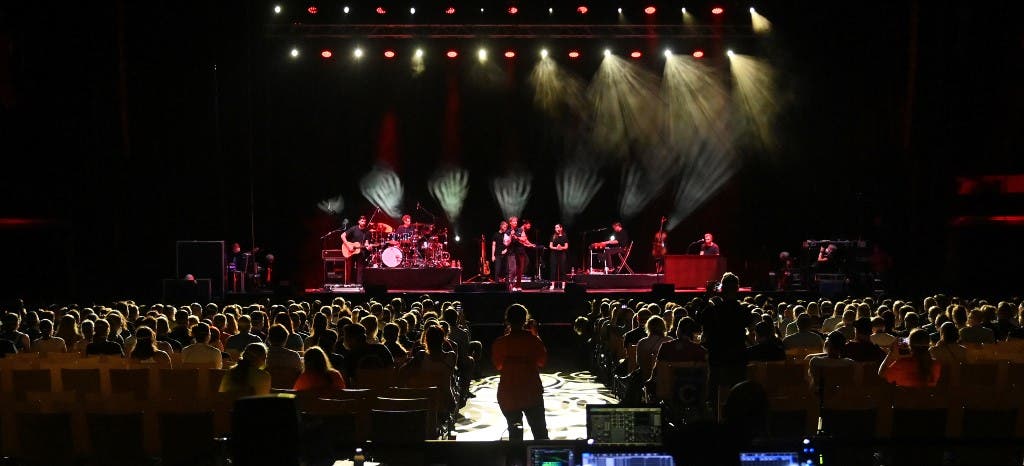 German pop singer Tim Bendzko (C) performs on stage at the Arena in Leipzig, eastern Germany on August 22, 2020. (AFP)

"I am extremely satisfied with the discipline displayed by the participants," Stefan Moritz, the head of the study, told a news conference after the concert. "I was surprised how disciplined everyone was in wearing masks."
SHOW MORE
Last Update: Tuesday, 25 August 2020 KSA 08:28 - GMT 05:28