US President Donald Trump and the head of the Centers for Disease Control and Prevention (CDC) on Wednesday disagreed about when a COVID-19 vaccine would become widely available.
WHAT DOES IT MEAN FOR A VACCINE TO GENERALLY AVAILABLE?
HOW LONG BEFORE VACCINE PRODUCTION IS FULLY RAMPED UP?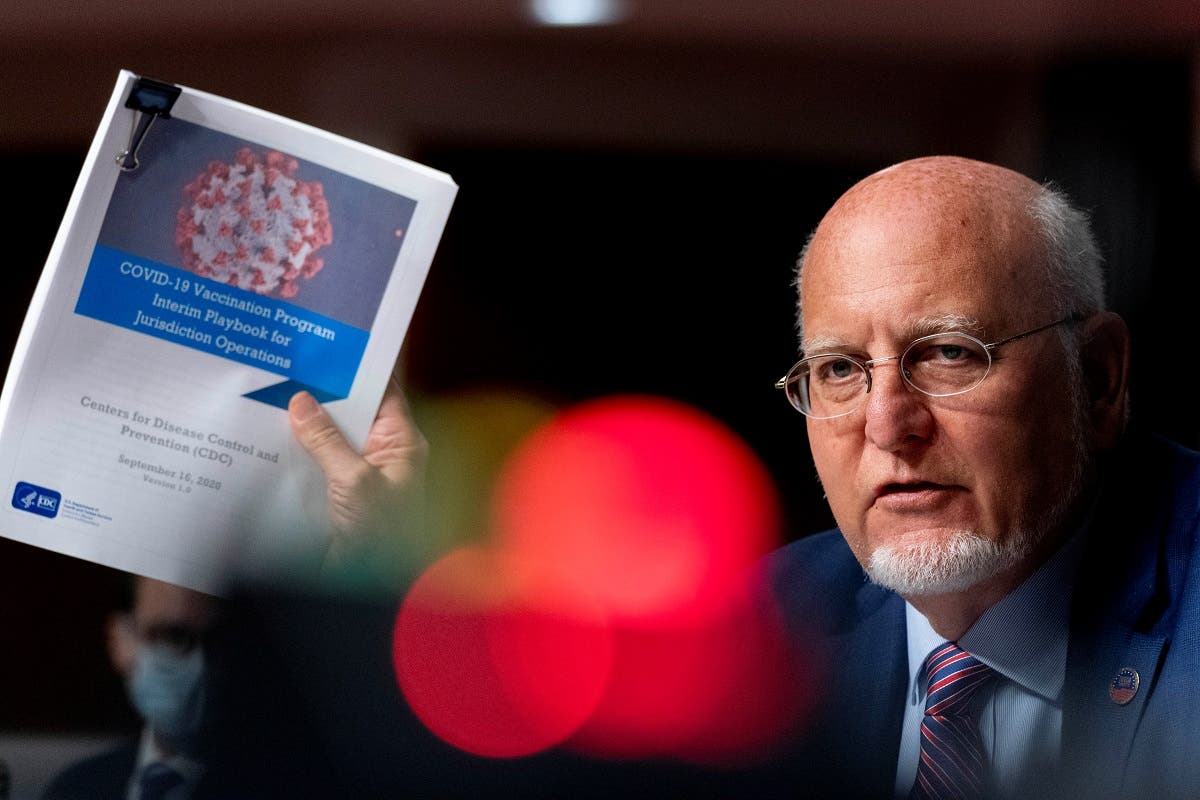 CDC Director Dr. Robert Redfield holds up a CDC document at a Senate Appropriations Subcommittee hearing, Sept. 16, 2020. (Reuters)
WHO WOULD GET AN APPROVED VACCINE FIRST?
WHICH COMPANIES WILL LIKELY ROLL OUT A VACCINE QUICKLY?
SHOW MORE
Last Update: Friday, 18 September 2020 KSA 02:34 - GMT 23:34