Health authorities in one of India's most populous states faced a big test on Wednesday with the country's first state assembly election being held since the novel coronavirus epidemic began, despite calls to postpone it.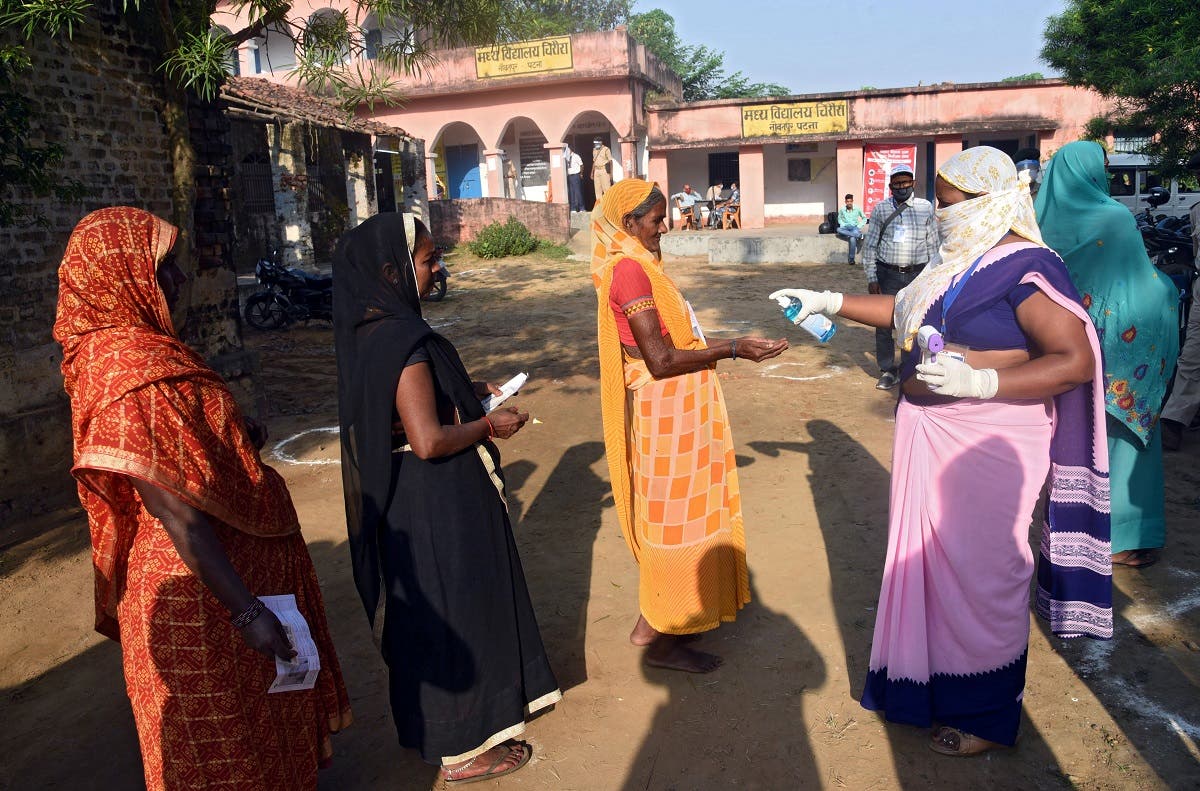 A woman sprays sanitizer on a voter's hand as she and others wait in a queue to cast their vote outside a polling booth during the state assembly election, at a village on the outskirts of Patna, in the eastern state of Bihar, India, October 28, 2020. (Reuters)


Bihar is India's third-most populous state with a population of more than 100 million people. Voting takes place over three days, winding up on November 7.

The outcome is not expected to have any major implications for national politics more than a year after Prime Minister Narendra Modi secured a second term with a sweeping general election victory.

Modi, whose ruling alliance in Bihar is up against a united opposition, recently praised Bihar's handling of the coronavirus. Bihar has recorded more than 213,000 infections, fewer than many better-off Indian states with smaller populations.

India's daily increase in virus infections has been dipping since a September peak, but health experts warn that the numbers could surge again.

India is set to pass the milestone of 8 million infections on Thursday, as 43,893 new cases were reported in the past 24 hours, taking its total to 7.99 million, health ministry data showed.

India has the second-highest number of infections after the United States but its death toll has been relatively low at 120,010.
SHOW MORE
Last Update: Wednesday, 28 October 2020 KSA 14:14 - GMT 11:14