Vaccines and fresh economic stimulus promised by US President-elect Joe Biden will give the global economy a chance to put the coronavirus pandemic behind it in 2021, policymakers and industry leaders told the Reuters Next conference.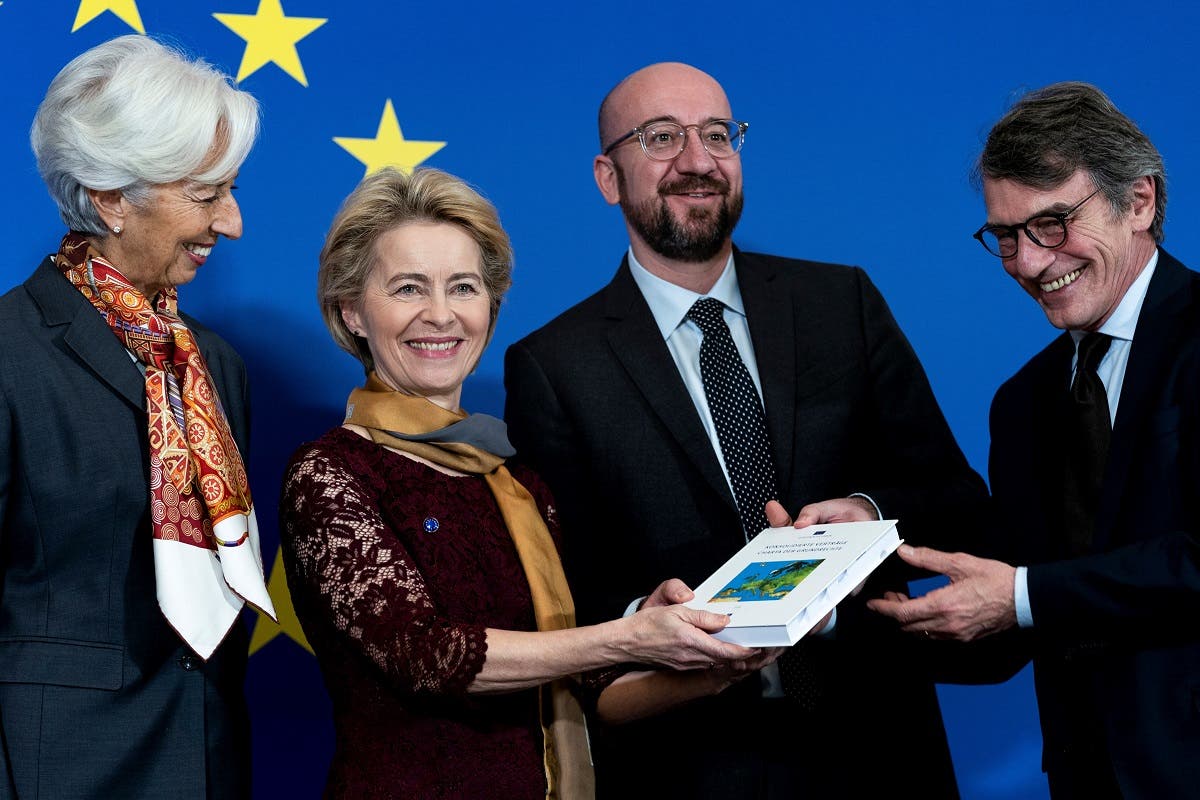 (From L) President of the European Central Bank (ECB) Christine Lagarde, European Commission President-elect Ursula von der Leyen, European Council President Charles Michel, European Parliament president David Sassoli pose for a picture to celebrate the 10th anniversary of the Lisbon Treaty on December 1, 2019. (AFP)


She cited as positives the fact that, after elections in the state of Georgia, Biden could count on US Senate support for his economic program and that Britain and the European Union had managed to avert a no-deal Brexit on December 31.

"Some of the uncertainties we had on the horizon that made us look at the future with a dark cloud over our heads, some of that has been cleared," Lagarde told the conference.

"From that perspective we start on a more positive basis than what some would like to look at," she added, vowing that the ECB had the capacity to add emergency stimulus if needed.

The ECB sees growth of 3.9 percent this year across the 19 countries that use the euro currency, more optimistic than many private sector economists.
China loans
SHOW MORE
Last Update: Wednesday, 13 January 2021 KSA 22:04 - GMT 19:04