Late afternoon on November 24, four French fighter jets launched from aircraft carrier Charles de Gaulle in the eastern Mediterranean. Their mission was to hit ISIS targets in Syria and Iraq, in retaliation for the group's attacks in Paris 11 days earlier that killed 130 people.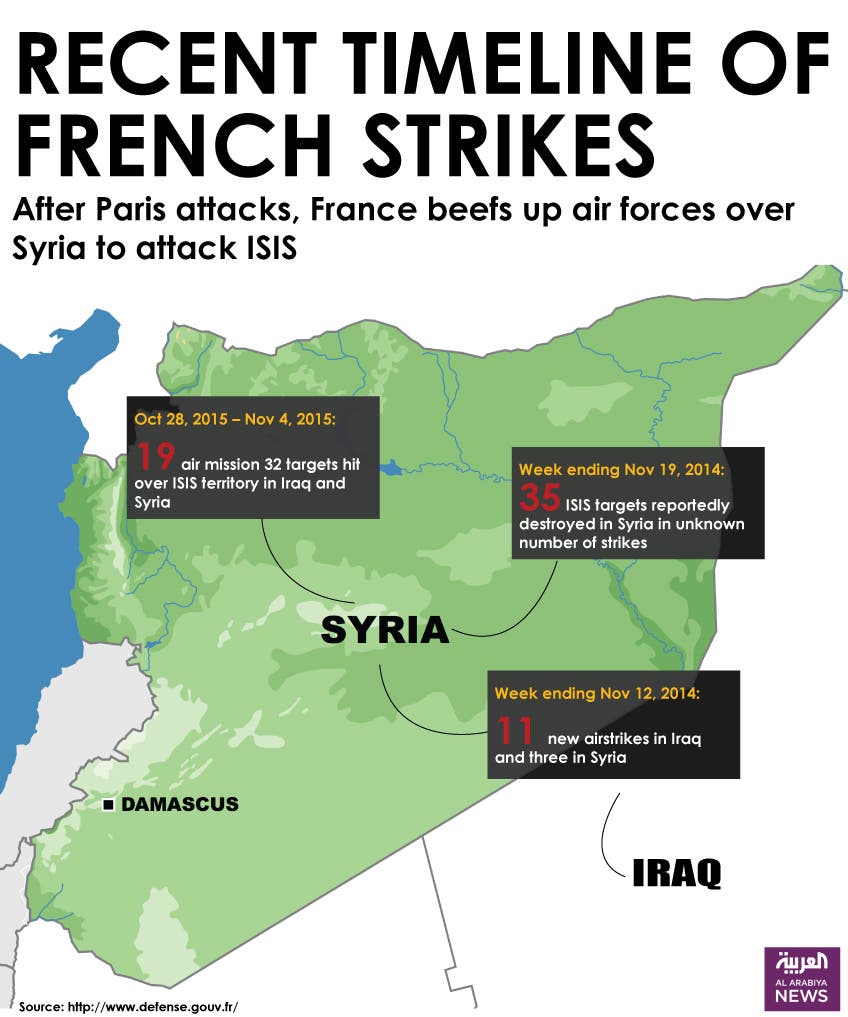 graphic1
"ISIS has France on a hook because Hollande said [the Paris attack] was an act of war," says Dr. Edwin Bakker, Director of the Center for Terrorism and Counterterrorism of Leiden University in The Hague. "You don't sit at home and say this is an act of war. No, you have to do something," he adds.
Jordan, Egypt and Russia strike back
An adequate response?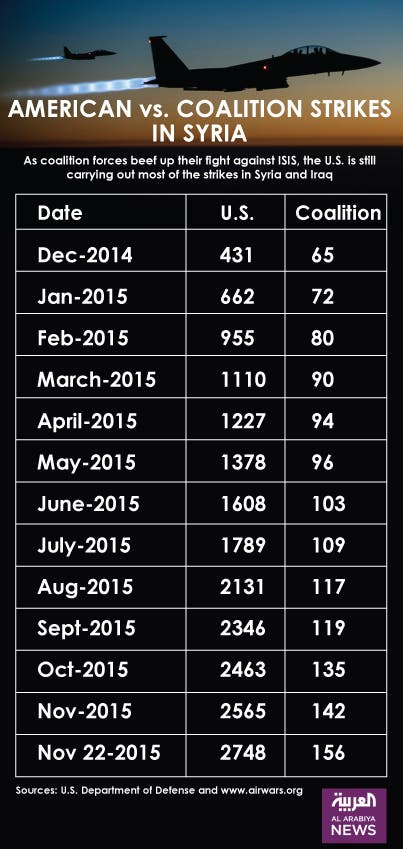 graphic2
Instead, the strikes have come at a high price but with little change on the ground. In the 15 months since the coalition's inception, American forces have conducted 6,471 airstrikes -- 3,768 in Iraq and 2,703 in Syria -- and coalition partners have conducted a further 1,818, of which 1,664 were in Iraq. The estimated cost to the U.S. thus far is $5 billion -- $11 million per day. And Russian media has reported that in the 48 days to November 17, Russian warplanes carried out nearly 2,300 sorties over Syria. This is a significantly higher rate per day than coalition strikes than the coalition's 8,289 strikes in 450 days.
SHOW MORE
Last Update: Tuesday, 19 May 2020 KSA 12:54 - GMT 09:54