Europe's migrant crisis is forcing the advancement of new psychological therapies that go beyond existing treatments to help victims not of one traumatic event, but of multiple traumas such as rape, war and torture.
A migrant waits to disembark from a Coast Guard ship in the Sicilian harbour of Messina, Italy. (Reuters)
Deploying mainstream therapies designed for victims of single-event trauma in stable, well-funded settings - such as returning soldiers or car crash survivors - will not tackle this migrant mental health crisis effectively, specialists say.
Terrifying flashbacks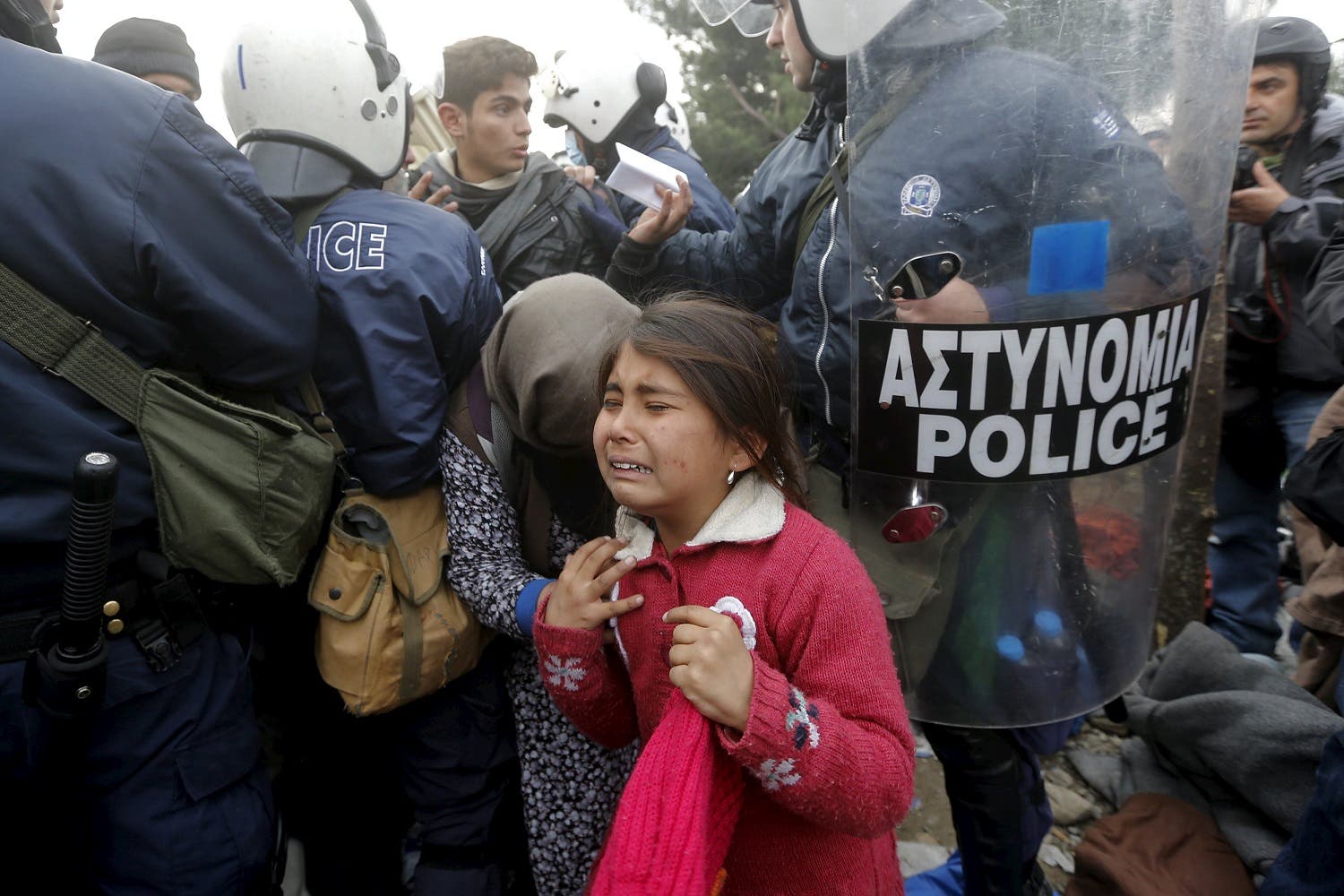 A refugee girl cries after passing through a Greek police cordon before crossing the Greek-Macedonian border near the village of Idomeni. (Reuters)
Some refugees lose the ability to trust or form positive relationships, according to experts at the Helen Bamber Foundation, a British charity that supports survivors of human rights violations.
Alienation, anxiety
SHOW MORE
Last Update: Wednesday, 20 May 2020 KSA 12:05 - GMT 09:05