One of the more than 50 U.S. Embassy employees held in Iran for 444 days urged the federal government on Monday to quickly distribute money from a new financial compensation fund to the aging former hostages and their families.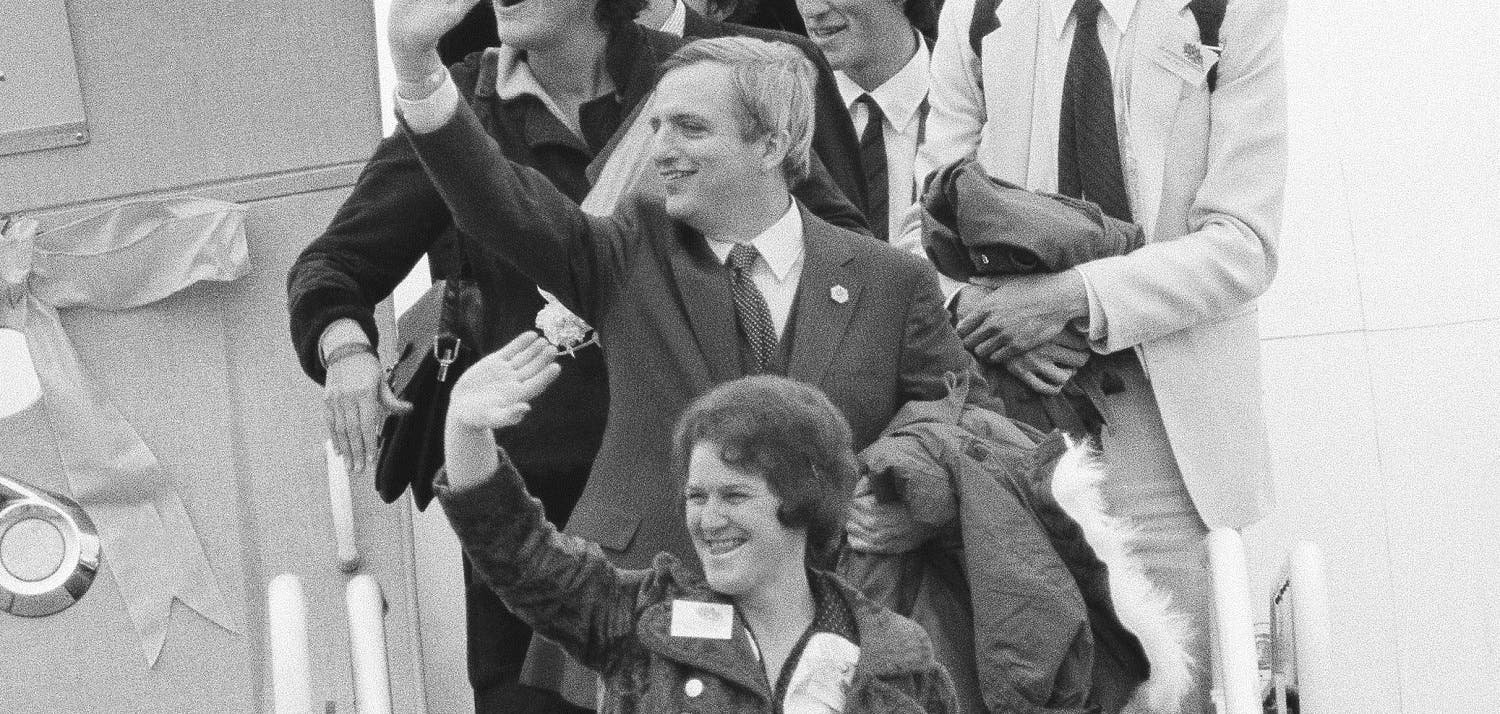 Freed hostage Moorhead Kennedy waves from the top of the steps as the Americans held hostage by Iran arrive at Andrews Air Force Base, Md., on Jan. 27, 1981. (AP)
He spoke of a fellow hostage who hasn't slept a full night in the last 36 years because of the "psychic torture" they often endured, including times when their heads were shrouded with blankets and they were led to believe they'd be executed. Others have separated from their families and their whereabouts are unknown.
Suing Iran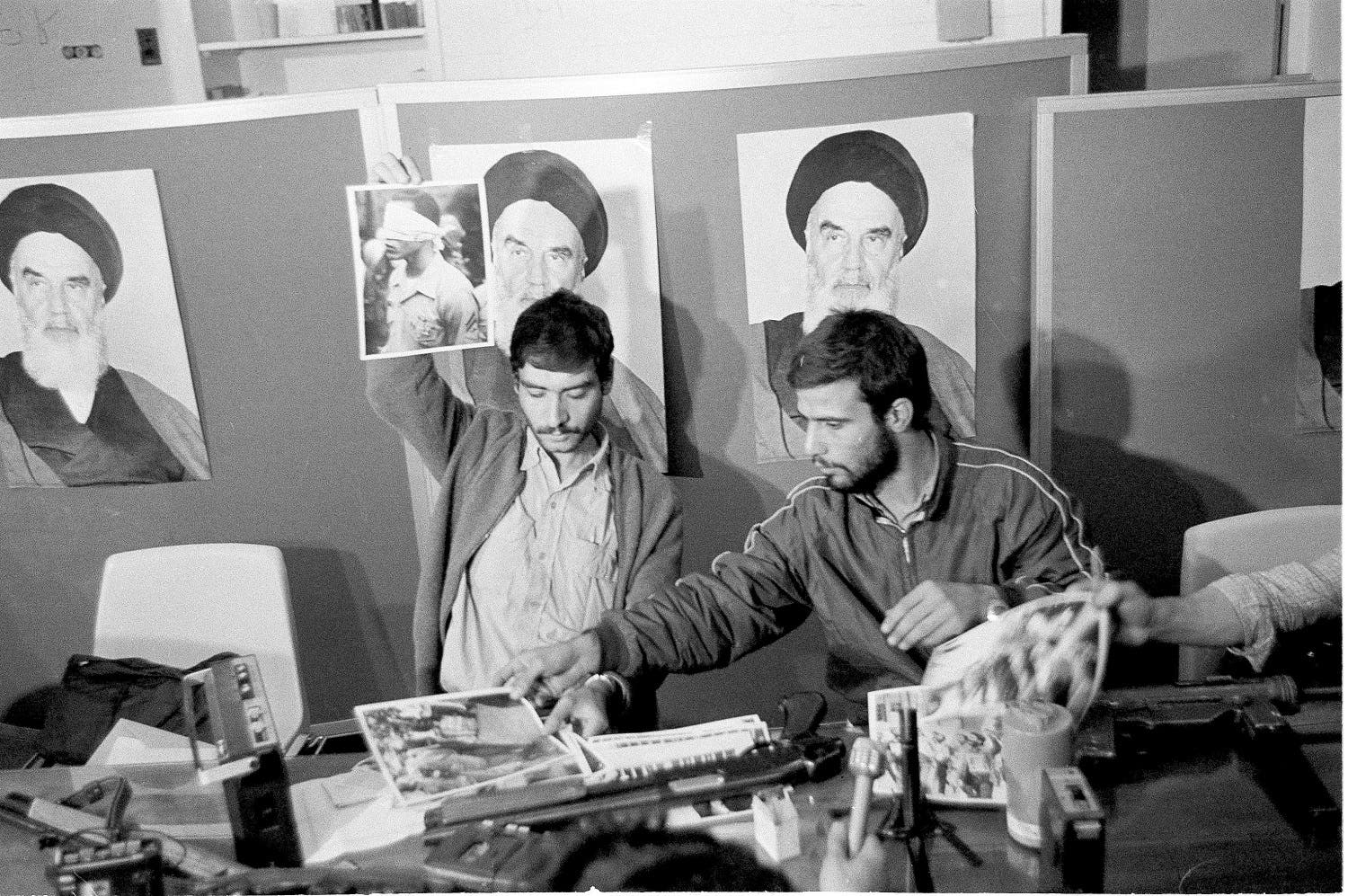 A representative of the Iranian students holds up a portrait of one of the blindfolded hostages, during a press conference in the U.S. Embassy in Tehran, Nov. 5, 1979. (AP)
Terry Reed, one of the attorneys who represented the hostages for 16 years, said efforts are underway to get the money to the hostages and their families quickly. Many of the living former hostages are over 75.
'24/7 horror show'
SHOW MORE
Last Update: Wednesday, 20 May 2020 KSA 09:46 - GMT 06:46