When asylum seeker Fouad Nour Aldin from Gaza arrived in Germany a year ago, he used to spend all day brooding inside his shelter -- until a scheme hooked him up with German buddies.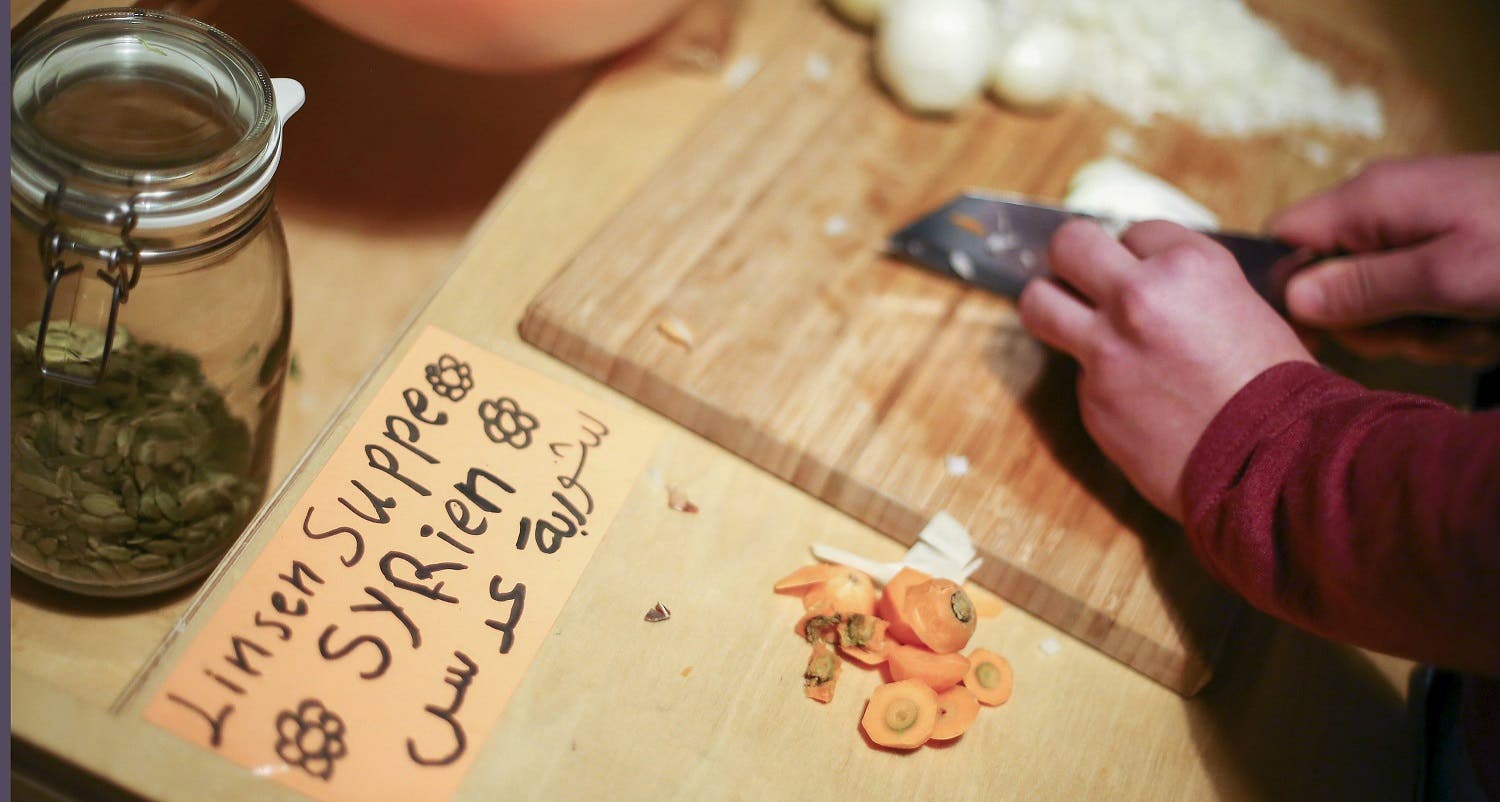 Germans learning to make traditional Syrian lentil soup. (Reuters)
A recent survey by the Evangelical Church in Germany (EKD) found around 11 percent of Germans were helping refugees. In Berlin alone, more than 150 initiatives are dedicated to doing so.
'We became family'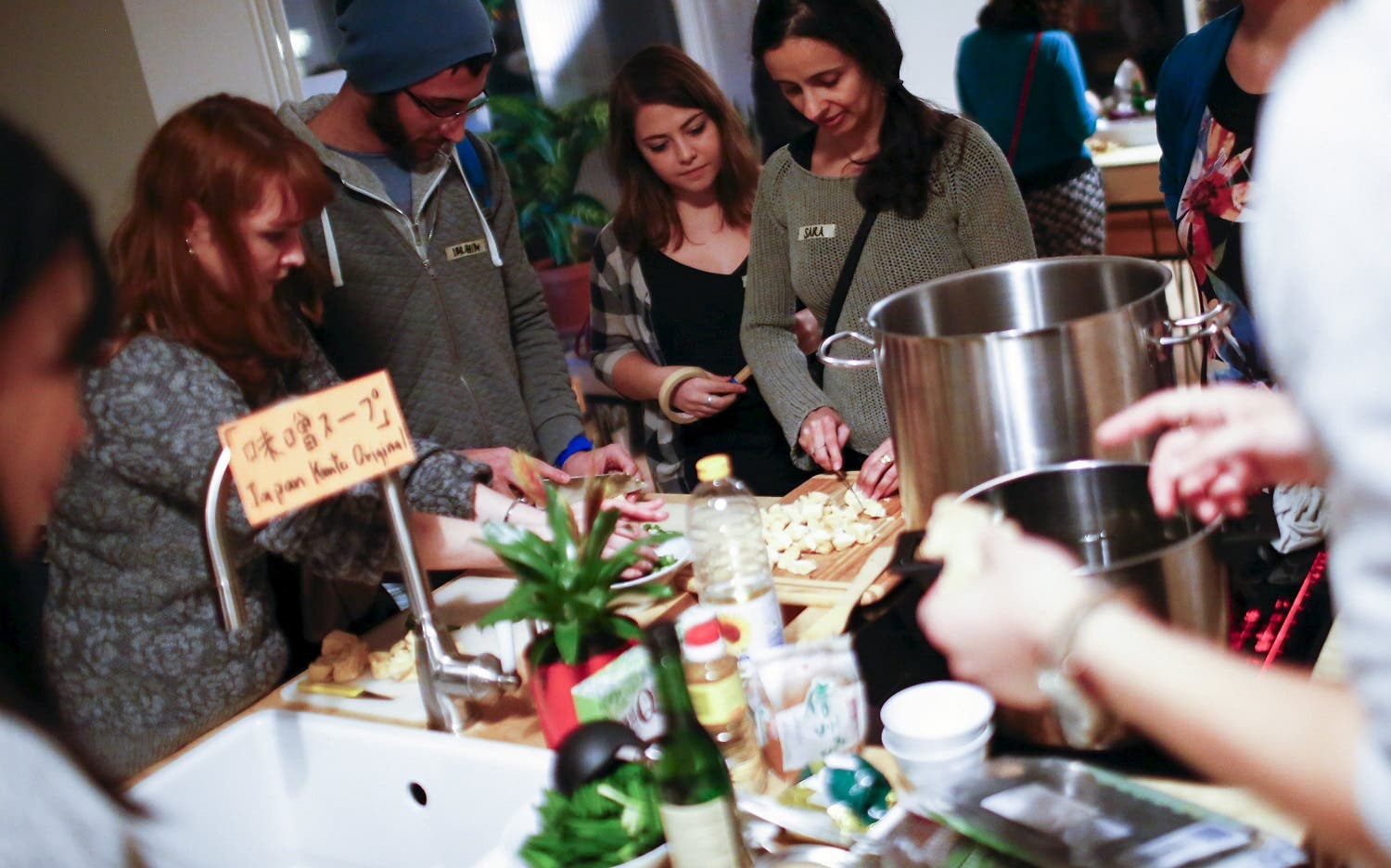 People attend a cooking workshop for Germans and migrants in Berlin. (Reuters)
"There are a lot of prejudices and stereotypes associated with refugees but ... as soon as you get to know them, you realize that a lot of things are very different from what you hear sometimes," said Leif Braendle, a student who set up a "circle of friends for refugees" in Leutenbach and Winnenden.
SHOW MORE
Last Update: Wednesday, 20 May 2020 KSA 09:46 - GMT 06:46