To many, news of a hijacked EgyptAir plane flying from Alexandria to Cairo and forcing it to land in Larnaca in south Cyprus foreboded a major terrorist operation.

Yet while many were holding their breath in fear for the lives of the passengers and crew, and in anticipation for a list of demands to be put forward by the hijacker, the story unfolded in quite an unconventional manner.

Apart from the fact that the explosive belt the hijacker claimed to be wearing was a hoax and that he apparently had no intention of hurting the hostages, the one demand he made public was contacting his Cypriot ex-wife.
'Crazy stunt'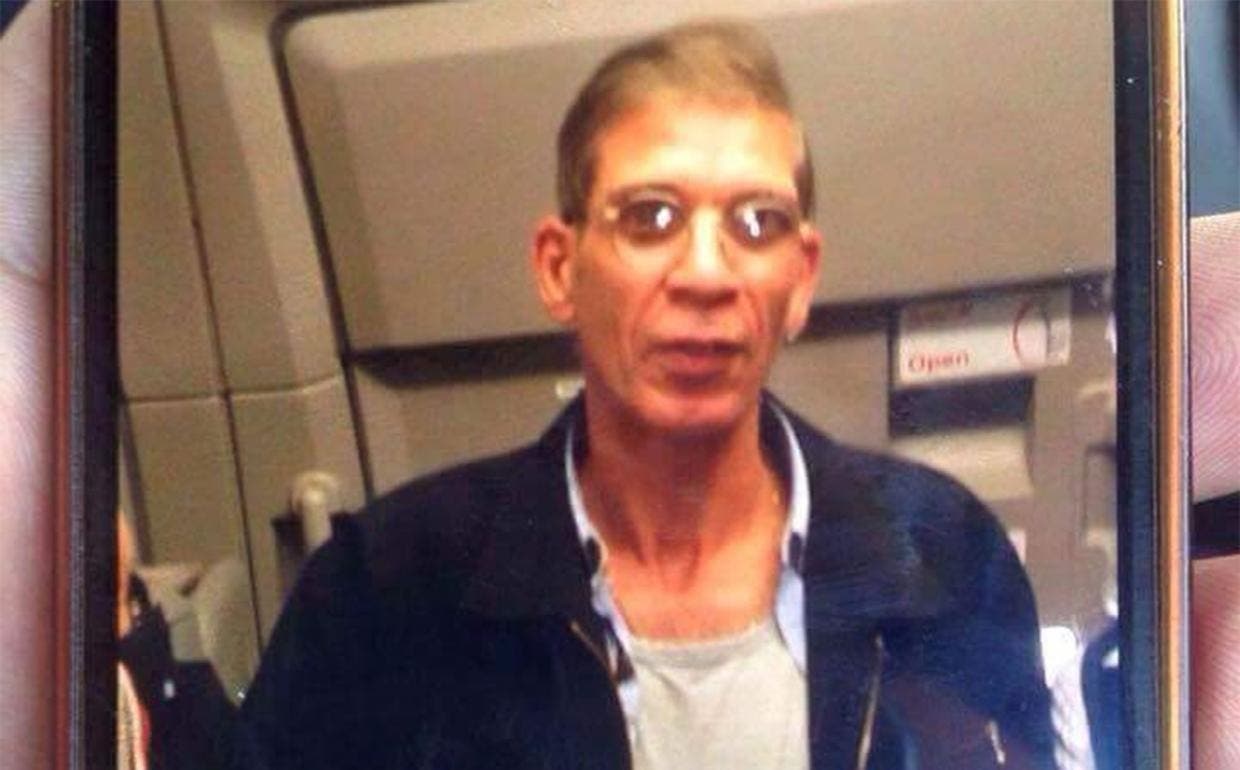 Image purports to show the EgyptAir hijacker Seif Eldin Mustafa. (Al Arabiya)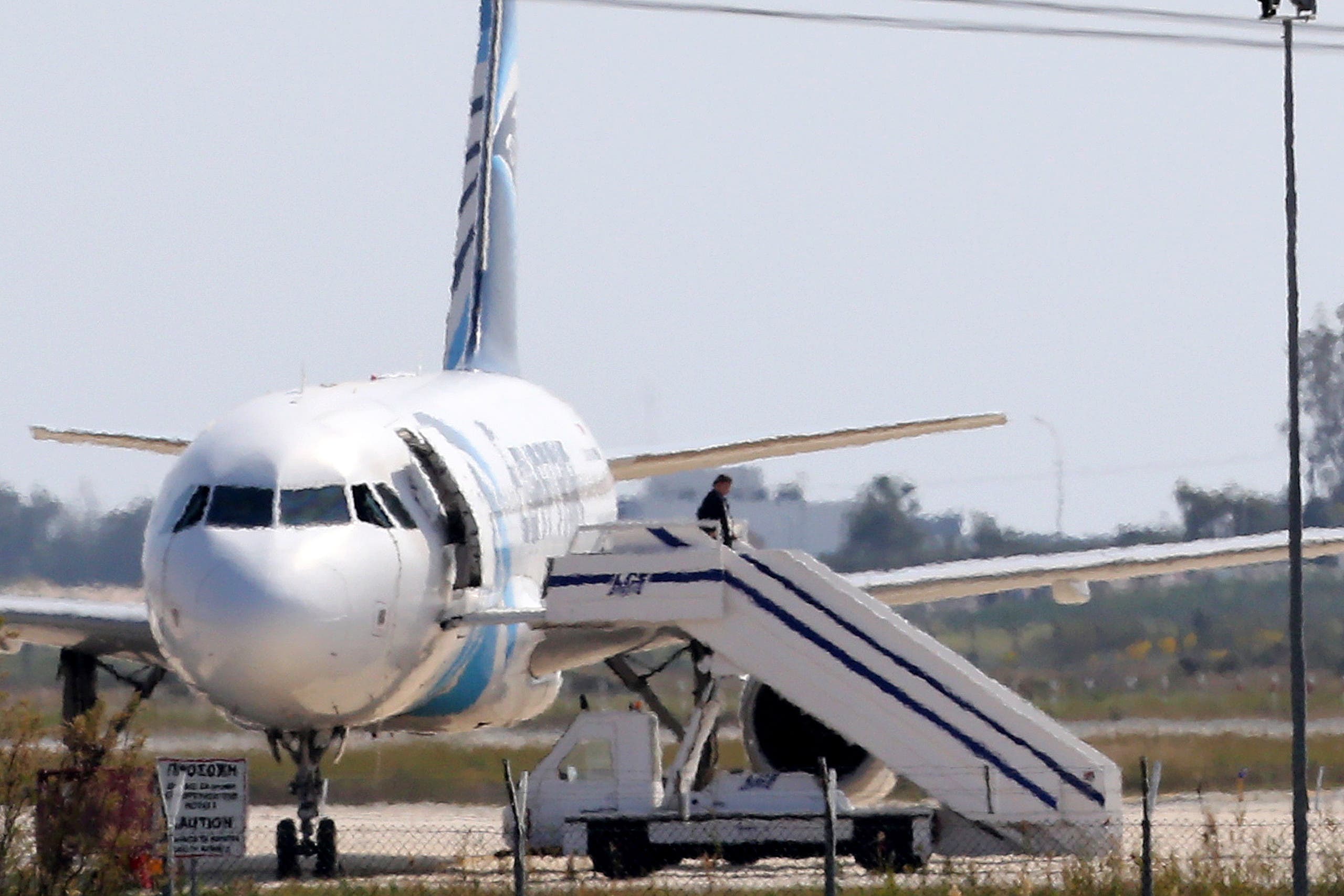 A man leaves the hijacked aircraft of Egyptair at Larnaca airport in Cyprus Tuesday, March 29, 2016. ِAP
Political motive?
Video: The hijacker's security check at Alexandria airport
SHOW MORE
Last Update: Wednesday, 20 May 2020 KSA 12:05 - GMT 09:05