The advent of Ramadan in Cairo is usually marked by what seems like an overnight invasion of enormous billboards advertising TV dramas, foodstuffs, and special offers of all kinds related to the holy month.

While this has long been a regular spectacle, a new addition this year was not. A number of ads featuring al-Azhar, the world's leading institution on Sunni Islam, began appearing in different parts of the city under the slogan "al-Azhar, the beacon of the Muslim world," promoting al-Azhar's website and contact information.

Other slogans included: "Al-Azhar consolidates citizenship principles," "al-Azhar, the major Islamic reference," "al-Azhar, the mouthpiece of the Muslim world," "al-Azhar fights extremism in all languages," and "2016, the year for developing al-Azhar's curricula."

The unprecedented nature of this eye-catching initiative raised questions about the message the institution is trying to deliver, its timing, and potential impact.
New strategy?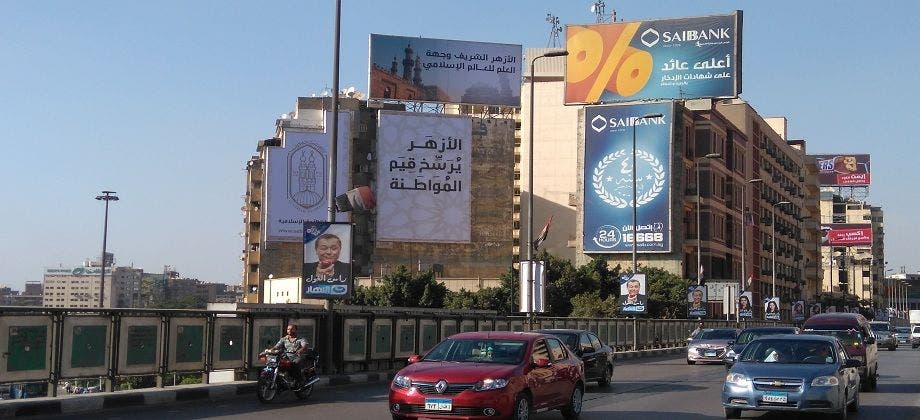 tahrir news al-azhar
Modernity
SHOW MORE
Last Update: Wednesday, 20 May 2020 KSA 12:05 - GMT 09:05