The past 30 days have seen a string of high-profile terrorist attacks that have provided shock factors in regards to their timing, location and magnitude.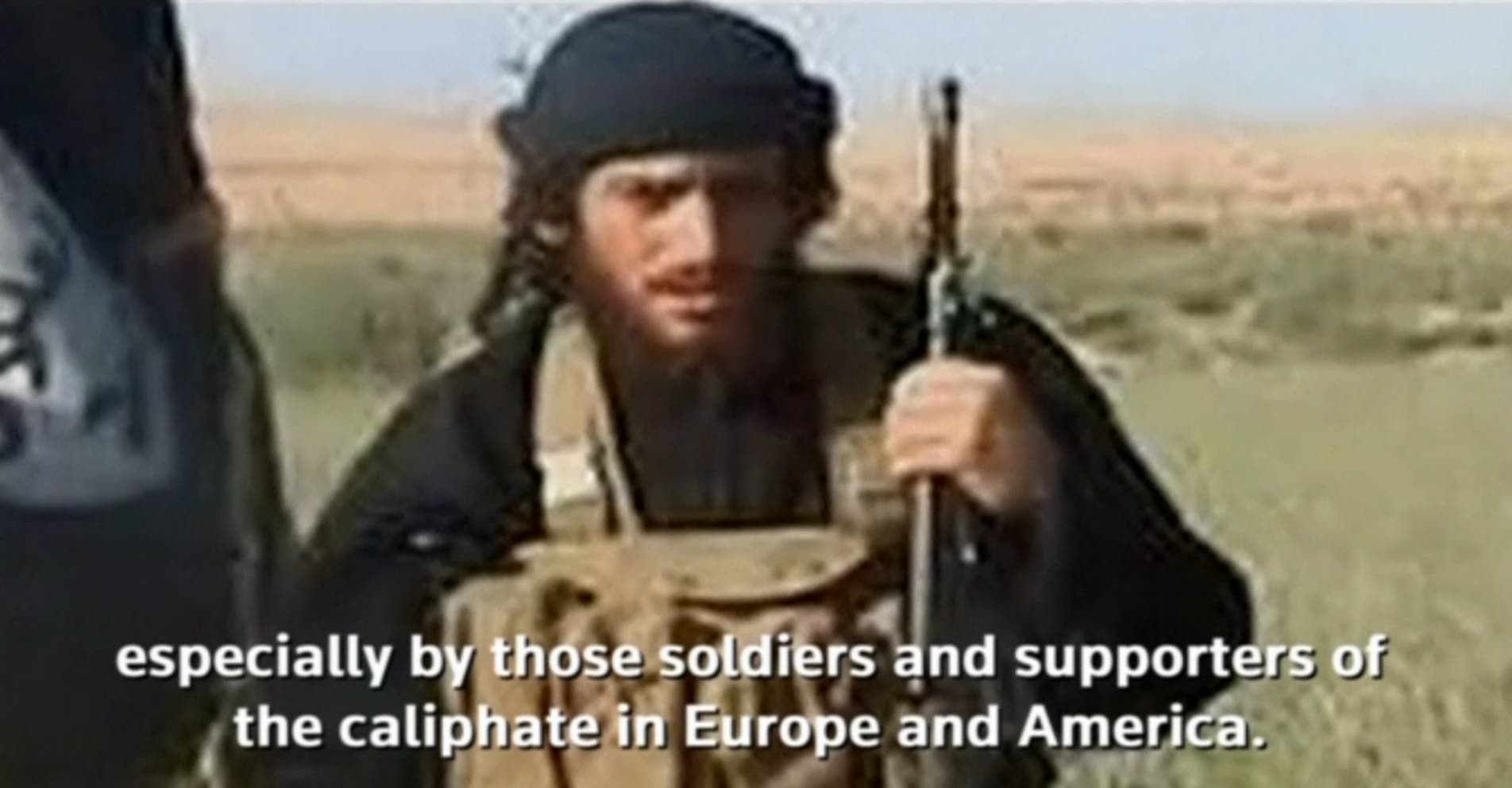 The authenticity of the audio clip, purporting to be from Abu Muhammad al-Adnani, could not be verified. (Reuters)
PICTURES - 2016: One of modern history's bloodiest Ramadans?
ISIS' Modus Operandi
The new normal?
PICTURES - Ankara and Orlando attackers
Infographic: Deadly wave of Ramadan 2016 attacks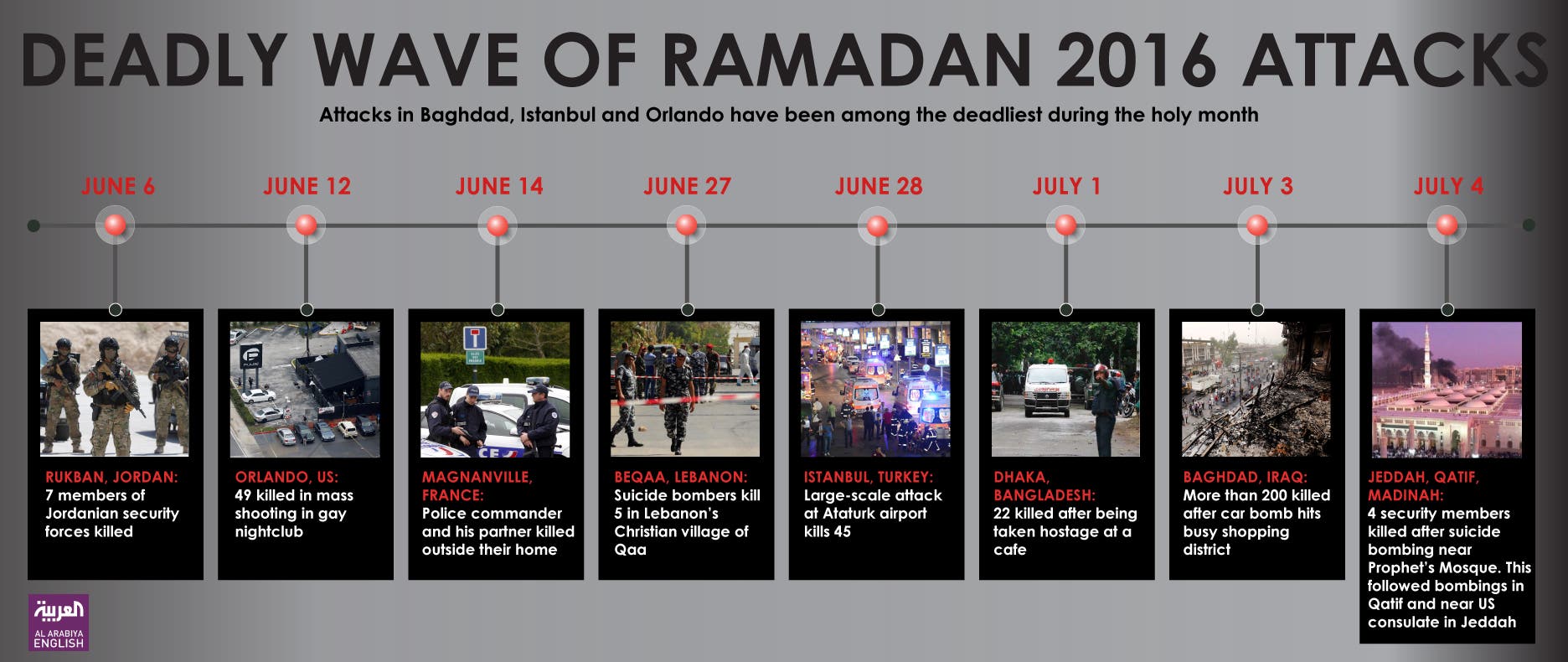 Infographic: Deadly wave of Ramadan 2016 attacks
SHOW MORE
Last Update: Wednesday, 20 May 2020 KSA 09:47 - GMT 06:47