Jewish Americans showed solidarity with their Muslim counterparts following Republican candidate Donald Trump's high-pitch election campaign during which he floated many controversial ideas, including registering American Muslims.
This is such a wonderful statement against the Nazi idea of registering Muslims in the US. If this happens I call on EU to cut ties with US. https://t.co/qlr1P1U32O

— Noel Sharkey (@NoelSharkey) November 19, 2016
Registering Muslims? This secular humanist says NO WAY. #RegisterMeFirst pic.twitter.com/ui8Y7AJboM

— Rob Boston (@RobBoston1) November 17, 2016
Thousands reject policy
I'm an atheist. I will not stand for registering Muslims or any other group. We've done that before. It didn't end well. #RegisterMeFirst

— Betsy Manning (@Betsy_Manning) November 17, 2016
What is Trump's plan anyway?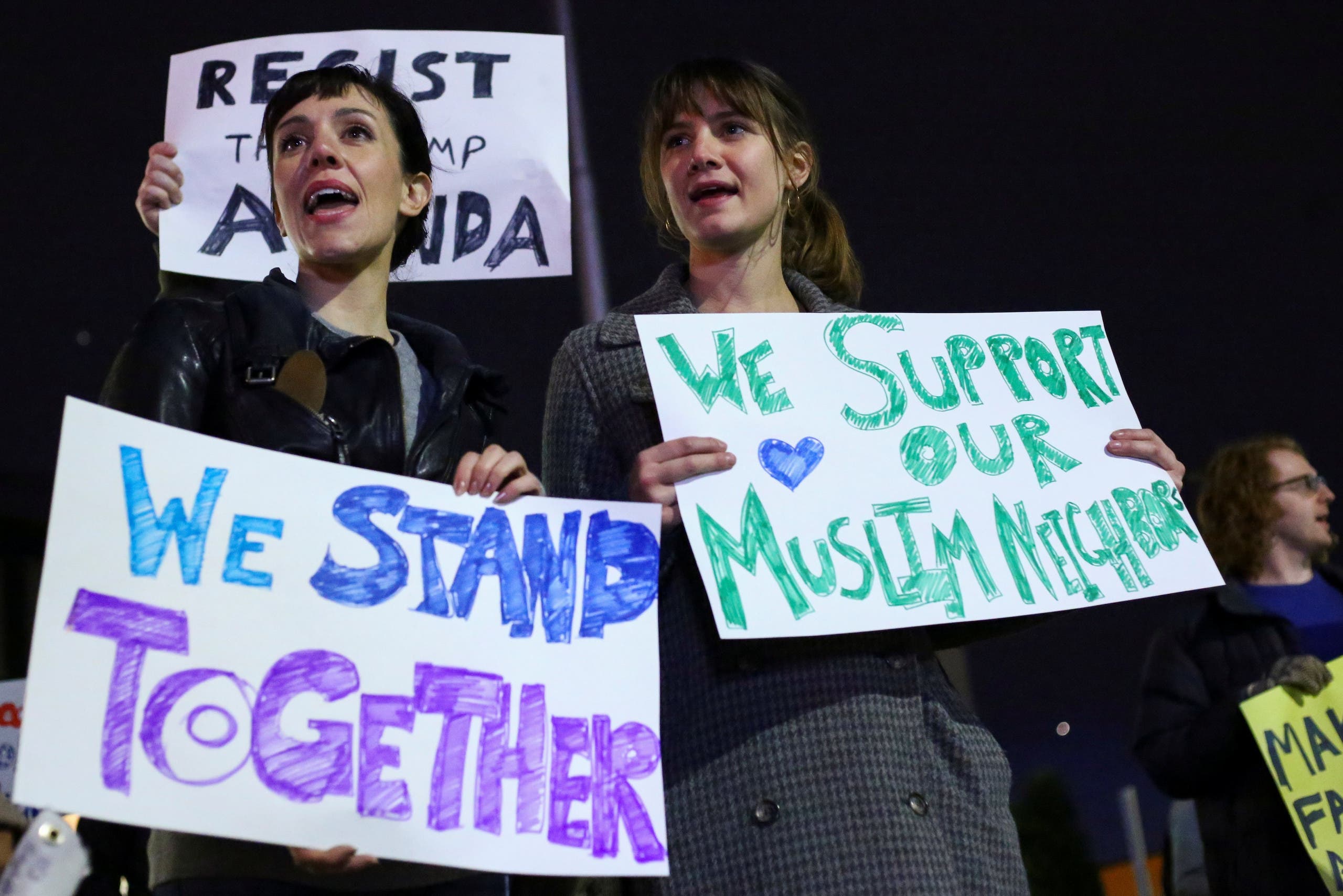 trump
@ryanatafi @LuvlyLadyTrump He admires the Japanese [American] internment camps and talked of registering American Muslims in database...

— Hind Makki (@HindMakki) November 2, 2016
SHOW MORE
Last Update: Wednesday, 20 May 2020 KSA 09:49 - GMT 06:49