Kuwait's first Christian pastor Amanuel Benjamin Ghareeb remembers sitting down for a test on an Islamic subject during his secondary school years and being surprised that he outperformed his young Muslim peers.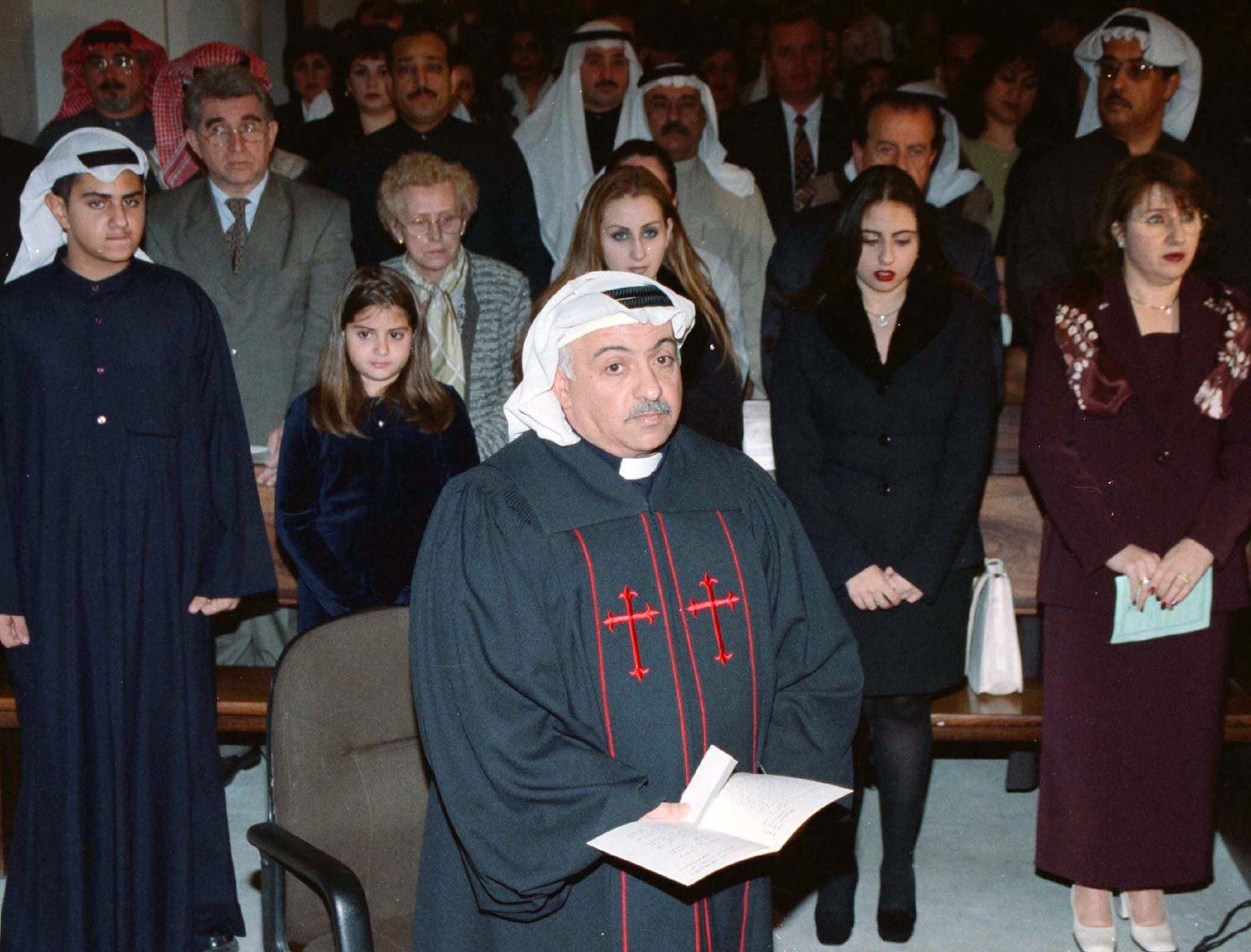 Kuwaiti citizen Emmanuel Benjamen al-Gharib (C) prays on January 8, 1999 while his wife and children stand in the church pews behind him. (Reuters)
Christian-Gulf social, political representation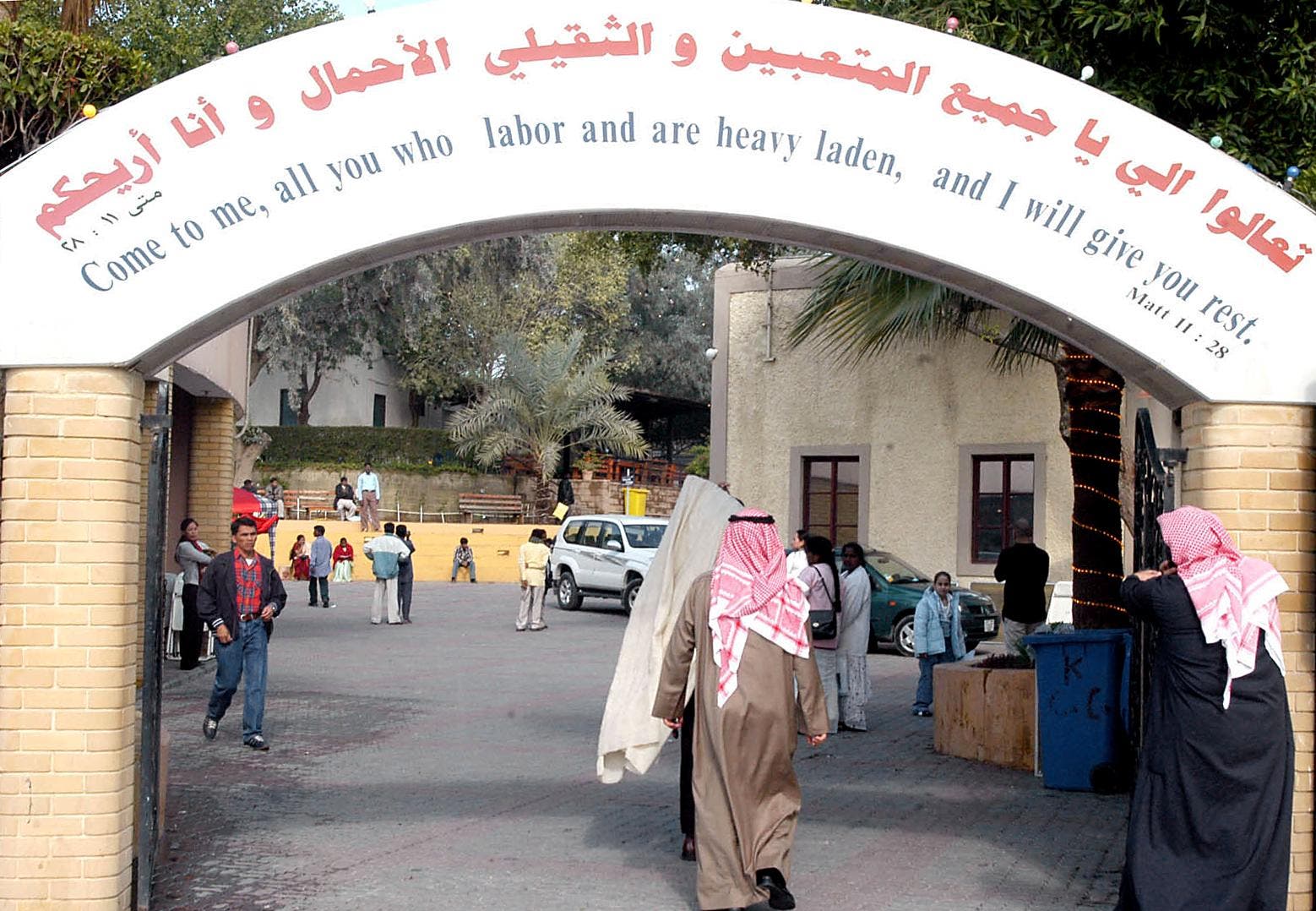 Kuwaiti Christians inter the National Evangelical Church in Kuwait City 25 December 2004. (AFP)
Do Kuwaiti Christians feel safe?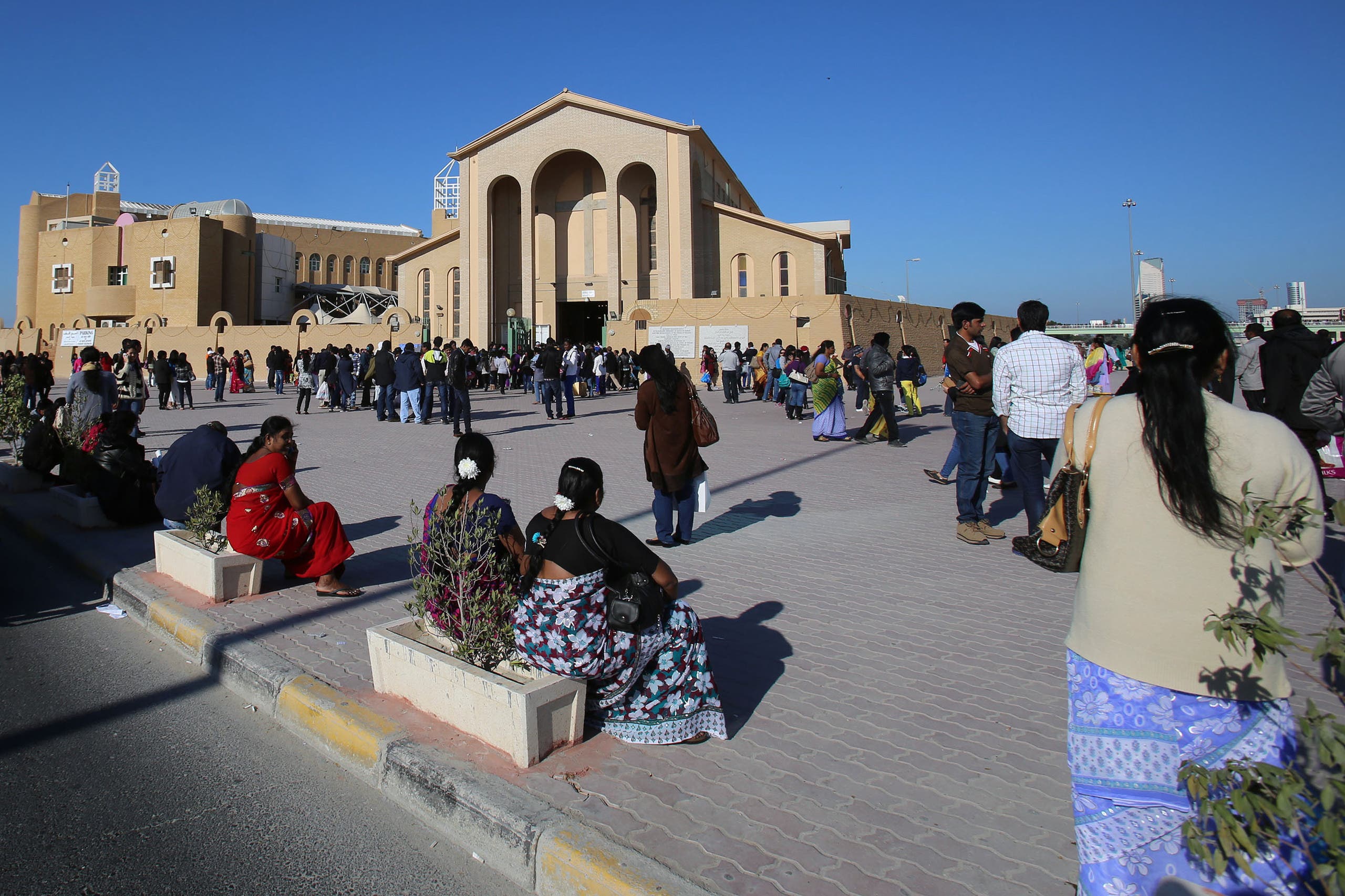 Christians immigrants living in Kuwait arrive to the Holy Family Cathedral to attend Christmas mass, in Kuwait City, on December 25, 2014. (AFP)
SHOW MORE
Last Update: Wednesday, 20 May 2020 KSA 09:48 - GMT 06:48