Imagine walking pain-free and without a walking aid after 20 years of pain and disability. This is what Abdel Gawwad Mohamed Elashri, a 52-year old Egyptian expat is currently feeling following a total knee replacement surgery for his injured left leg at Aster Hospital Mankhool, Dubai.

His case was complicated by cardiac palpitations, a history of prostate enlargement and urinary incontinence, and he was on blood thinning drugs for cardiac problems, according to Dr. Manjunatha G. S., Specialist Orthopedic Surgeon.

Abdel Gawwad came to the doctor after being persuaded by an Egyptian friend who had undergone a total hip replacement surgery performed by Dr. Manjunatha last November.

After thorough investigation, Abdel Gawwad was diagnosed with post-traumatic osteoarthritis - a condition caused due to ageing and injury. Further investigations also revealed that his left leg was 2.5cm shorter than his right leg. Due to his existing heart and bladder conditions, it was also a high-risk case for surgery.

"We explained the risks, as well as what he stood to gain, should the surgery be successful. I think after 20 years of pain and discomfort, which would only get worse with age, he was determined to give life another chance," said Dr. Manjunatha.
Expert medical team
Relieved of pain
Quick recovery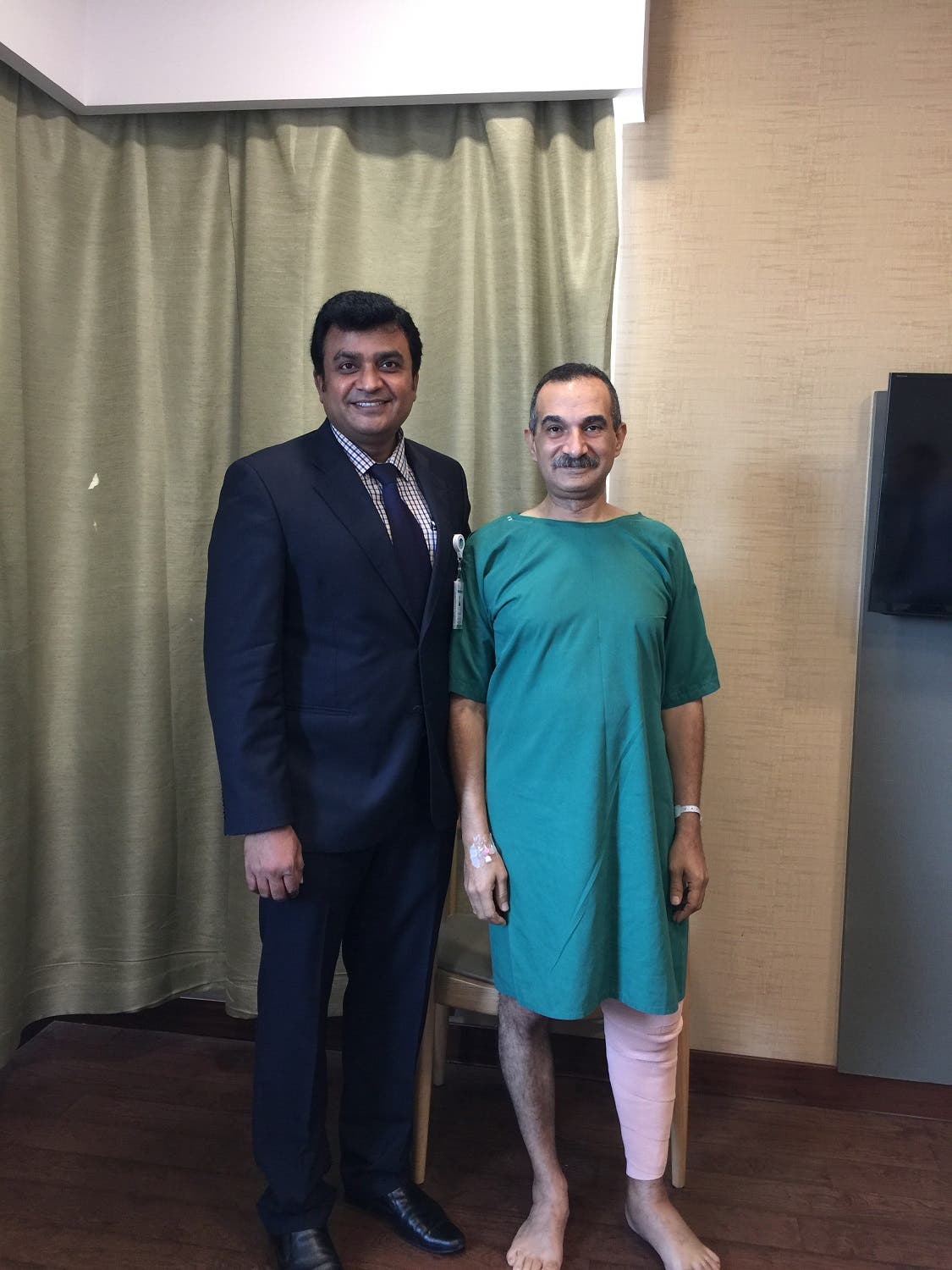 2
Support from colleagues
SHOW MORE
Last Update: Wednesday, 20 May 2020 KSA 09:50 - GMT 06:50