The race to build upward and higher began in the US in 1931 and for over 40 years, the Empire State Building in Manhattan, New York, was the tallest in the world. In 1973, the mantle then went to the World Trade Center Towers in the same city, and soon after a year later to the Wills Tower in Chicago.

At present, however, the scenario is much changed. At 828 meters, the world's tallest building is the Burj Khalifa in Dubai.

Since late 90s, Asia entered the race to the top with the Petronas Towers in Kuala Lumpur in 1998, only to be overtaken by Taiwan in 2004, with its Taipei 101.

The Gulf made its entry with Burj Khalifa at 828 meters in Dubai, UAE, and the Makkah Royal Clock Tower at 559 meters.

According to The Guardian, of the top 20 tallest buildings, four are in the Middle East, four in the US (including the new One World Trade Center), and the remaining 12 spread across Asia, including the twisting Shanghai Tower.

The appetite for skyscrapers has not died down, and The Guardian estimates that by 2020 there will be more than 16,000 of them across the world.

But coming back to the question of which city will have the distinction of having the tallest tower, the race seems to be between Dubai and Saudi Arabia's Jeddah.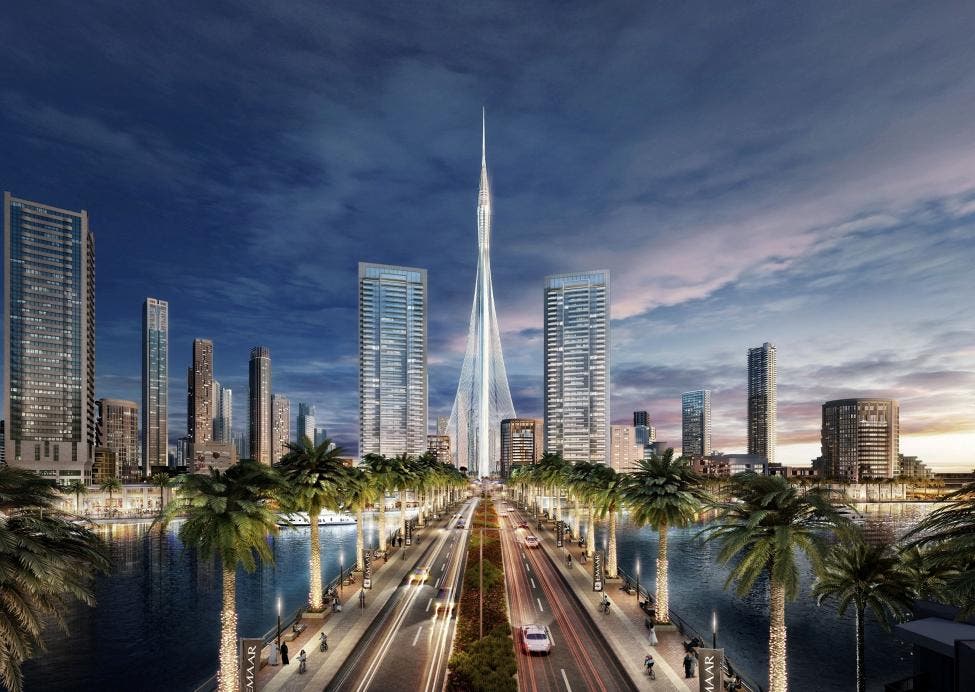 Dubai has started building what will be the world's tallest tower, pictured here in an artist's impression, another record for the city already home to the highest skyscraper. (Reuters)
SHOW MORE
Last Update: Wednesday, 20 May 2020 KSA 09:50 - GMT 06:50