Ninety-year-old Khatla Ali Abdallah has survived decades of turbulence in northern Iraq, but the frail grandmother who fled the battle for Mosul this week says the fighting there is the worst she has ever seen.

Carried across the desert by her grandsons, under sniper and mortar fire, she was one of thousands who braved the difficult and dangerous journey out of ISIS's shrinking stronghold in the west of the city.

"I'm a 90-year-old woman and I haven't seen such a war," she said in a camp for displaced people south of Mosul, where she was taken by Iraqi security forces.

Khatla lived through Saddam Hussein's quarter century in power, when Iraq fought wars with neighbouring Iran and Kuwait and endured a decade of devastating sanctions. That was followed by a US-led invasion which toppled Saddam and led to years of sectarian war across the country.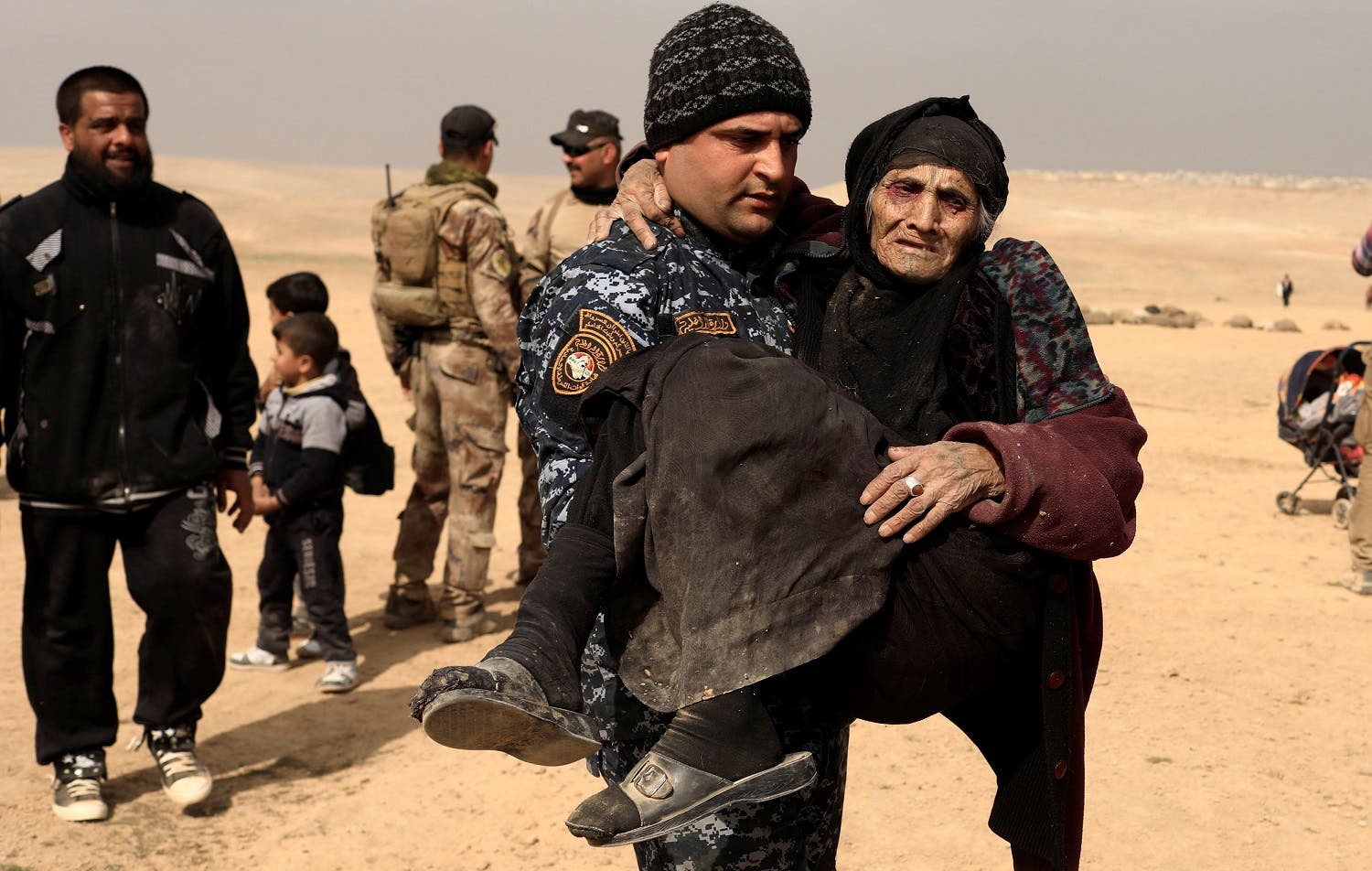 Khatla Ali Abdullah, 90, a displaced Iraqi women who fled her home, is carried by a member of the Iraqi forces in the desert in western Mosul, Iraq February 27, 2017. REUTERS
SHOW MORE
Last Update: Wednesday, 20 May 2020 KSA 09:50 - GMT 06:50