The Human Rights Watch has in a report on Yemen highlighted the Houthi-Saleh forces' use of banned antipersonnel landmines that has caused numerous civilian casualties and hindered the safe return of civilians displaced by fighting.

It said these incidents that have resulted in death and misery to large sections of the population constitute war crimes.

These forces have also used antivehicle mines indiscriminately in violation of the laws of war and failed to take adequate precautions to avoid civilian casualties.

The report published on Thursday urged the Houthis and forces loyal to former President Ali Abdullah Saleh to immediately cease using these weapons and observe the 1997 Mine Ban Treaty, which Yemen had ratified in 1998.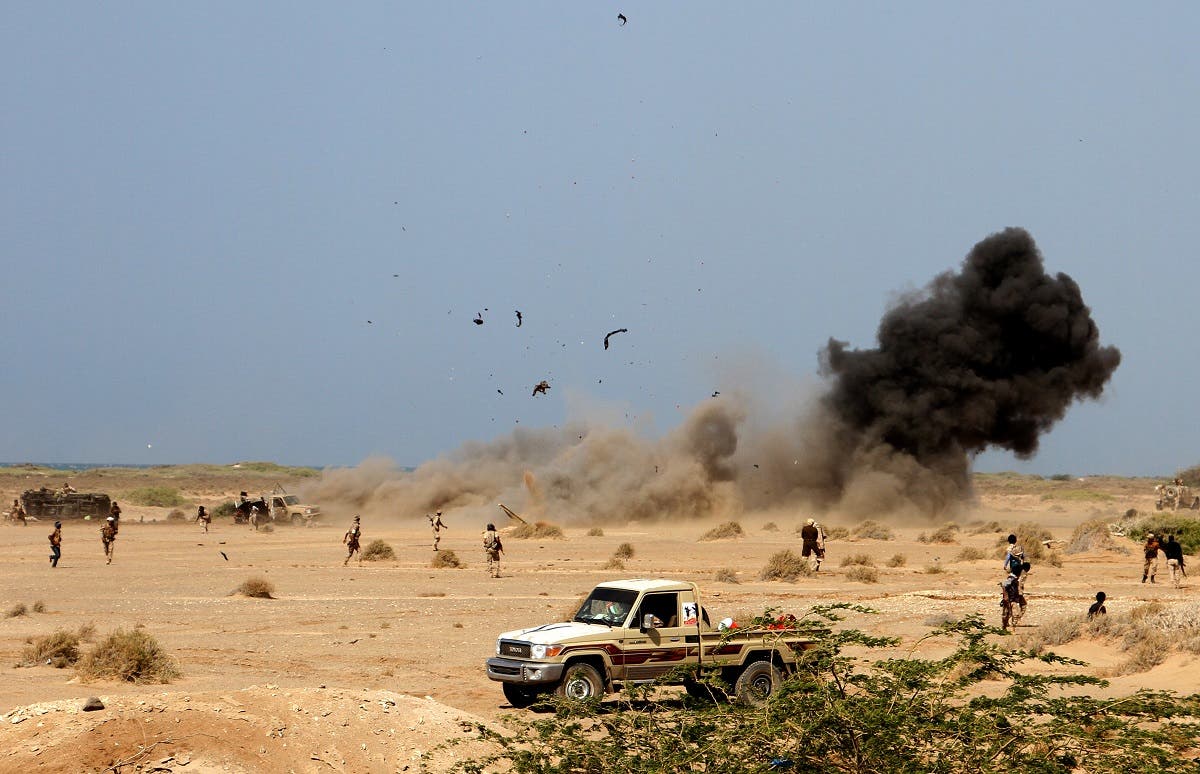 A landmine explodes as Yemeni loyalist forces patrol an area near the Red Sea port town of Mocha on January 20, 2017. (AFP)
Investigations
Help needed
SHOW MORE
Last Update: Wednesday, 20 May 2020 KSA 09:49 - GMT 06:49