Dr. Abdulkader Alguneid, a physician and well-respected public figure in Yemen's third largest city Taiz, did not expect that the 2011 uprising against Ali Abdallah Saleh's rule would evoke political chaos, dividing the nation and causing a civil war that would later lead to his abduction.

"I came out in support for the February 11 uprising (Yemeni Spring), single handed, using Twitter - to tell the world about our aspirations," Alguneid told Al Arabiya English. "It was a long road that ended in a Houthi/Saleh jail for 300 days."

Alguneid, who was President of the Municipality Council of Taiz in the 1980s and a political activist since the 1990s, explained that Houthi armed henchmen stormed into his home in Taiz on August 5, 2015, then searched and looted his belongings while holding him guarded in a vehicle outside.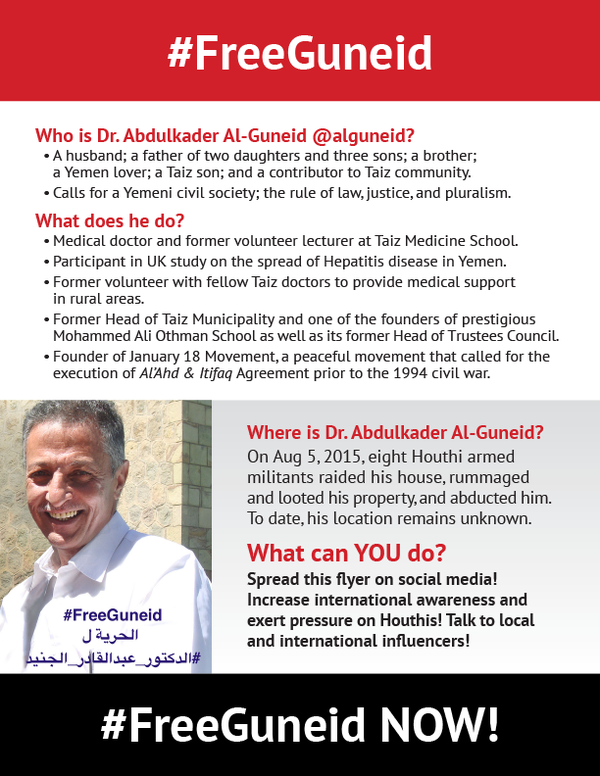 An image that circulated online when Dr. Alguneid was detained. (Twitter)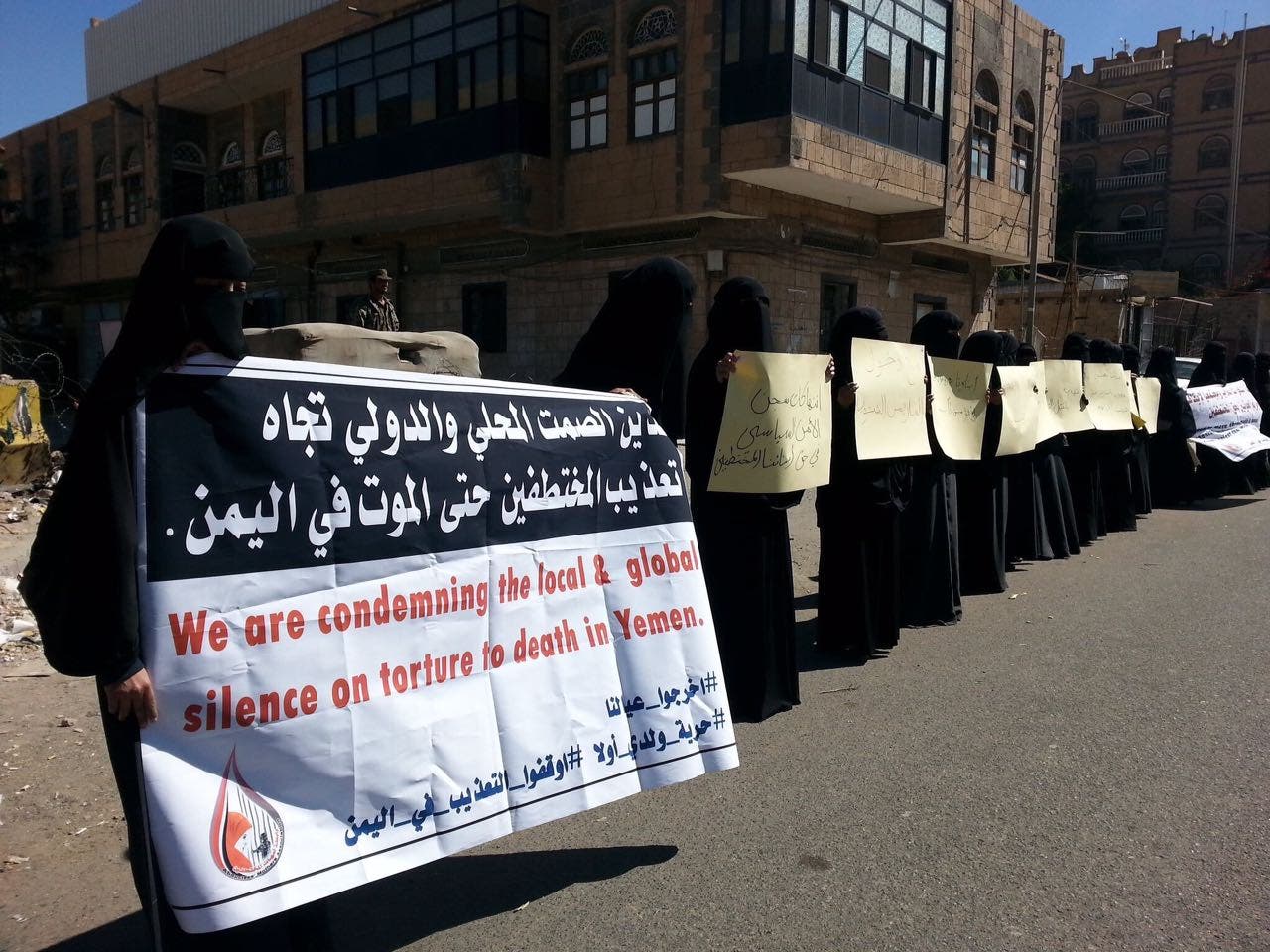 moms of kidnapped civilians by Houthis protest infront of Sanaa political prison and condem the international silence on Houthi crimes (twitter/ @rahemo3ra)

When asked why he thought he was jailed, he said: "God only knows."

"Could it be to become an example to others of what would happen to them if they showed opposition?

"Could be because I tweeted in English and was a voice that tells the world what was happening to my country and my city? Be my guest and suggest a cause," he said.

Shortly after his release, Alguneid had little choice but to leave Yemen. He arrived in Canada on September 13, and currently resides with his daughter.

Alguneid's case is not unique, last year human rights organizations released several reports of Houthis and their allies arbitrarily detaining and torturing opponents since September 2014.

Human Rights Watch documented two deaths in custody and 11 cases of alleged torture or other ill-treatment, including the abuse of a child.

"The Sanaa authorities put themselves at risk of future prosecution if they don't account for the people who are wrongfully detained and return them to their families," Sarah Leah Whitson, Middle East director at Human Rights Watch, said in a statement in November last year.

During three of the months Alguneid was in jail, he said he shared the same cell with Gamal al-Maamary who suffered severe torture that led to his paralysis. Maamary was a political activist from Amran, north of Sanaa, who openly defied Houthis after they took control of his city.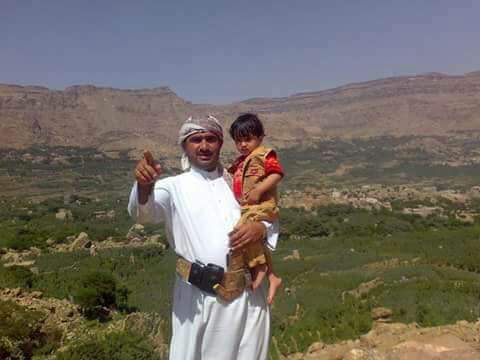 Gamal ruaa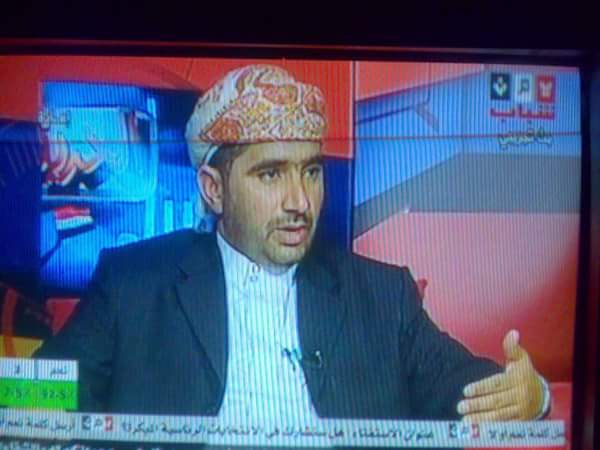 Gamal ruaa

The lack of movement, poor nutrition, vitamin deficiencies and no exposure to fresh air or sun resulted in more weakness, which caused the complete paralysis of his whole body, Alguneid added.

The horrific torture caused Maamary to become incontinent and dependent on diapers. He relied on other inmates to feed him, move him and carry out other errands.

"The last time I saw him was months later when I was asked to move from my new cell to examine him. He was a pile of flesh that ached and cried."

Maamary is still in jail, however little is known about his current condition.
SHOW MORE
Last Update: Wednesday, 20 May 2020 KSA 09:50 - GMT 06:50