Dozens of Sudanese activists living in Egypt as refugees, many of whom fled fundamentalist Islamist militias and were close to approval for resettlement in the United States, now face legal limbo after the Supreme Court partially reinstated President Donald Trump's travel ban on six Muslim nations, including Sudan.

Many said they are not safe in Egypt because Sudanese agents operating in the country regularly threaten them and their families, sometimes targeting them with violence.

Tayeb Ibrahim, who has worked to expose Sudanese government abuses in areas it controls in the country's volatile South Kordofan province, was partially blinded after being attacked with acid by Sudanese government agents, and narrowly escaped being brought back to Sudan after being kidnapped in Egypt.

"I'm totally depressed. I was approved over a year ago for resettlement, just passed my medical exam last week and was hoping to see family living in Iowa. But instead I'll be stuck here worried about my physical safety," said the 40-year-old Ibrahim, who like many Sudanese refugees has no travel documents and thus cannot leave Egypt.
Secret police
Sanctions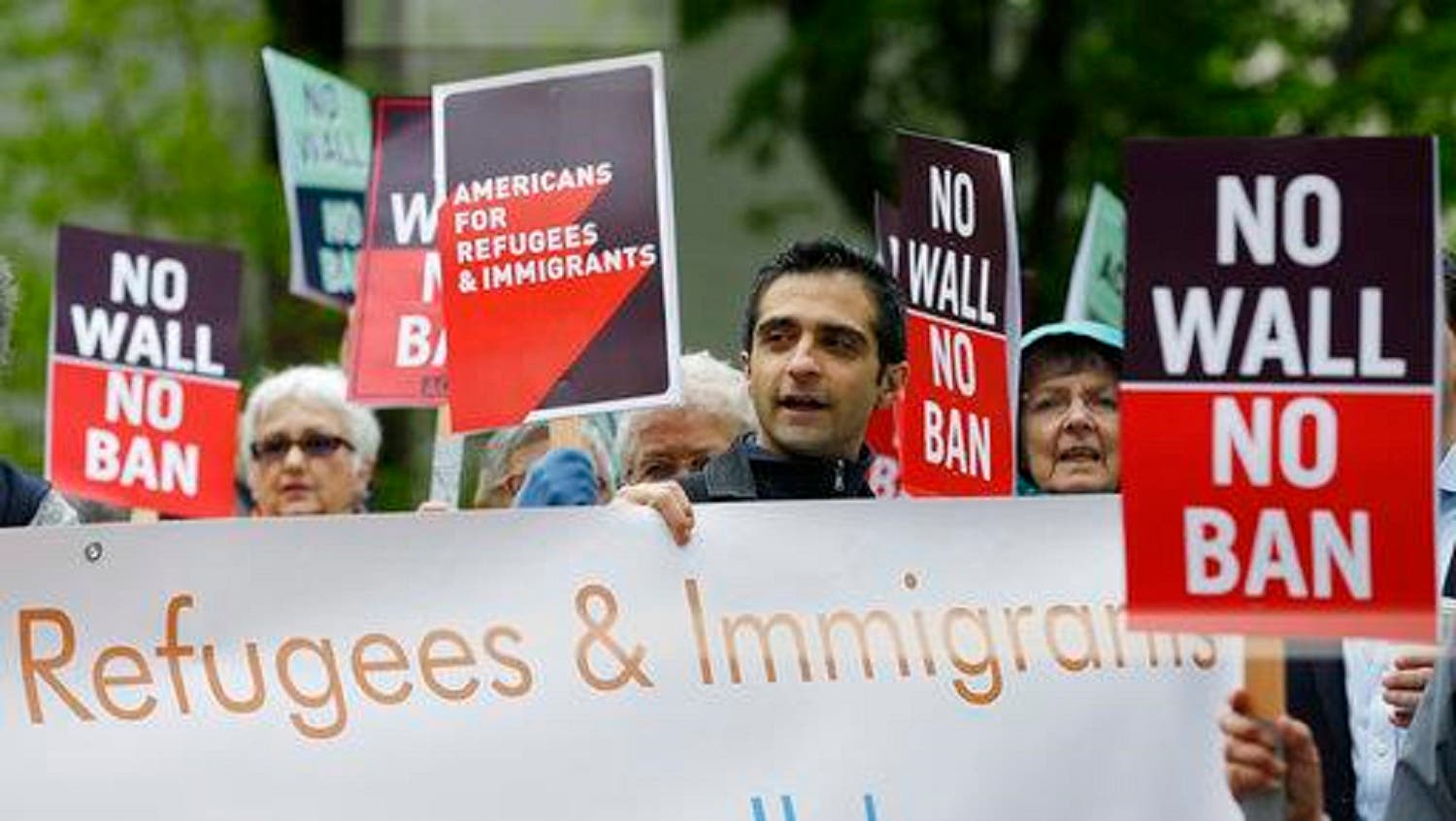 Pprotesters hold signs during a demonstration against President Donald Trump's revised travel ban outside a federal courthouse in Seattle, on May 15, 2017. (AP)


Meanwhile, rights groups, including US-based Human Rights Watch, say Washington should reevaluate its moves to lift sanctions on Sudan and insist certain criteria be met first, such as outlawing punishments like stoning, as well as dress code bans and official discrimination against women and girls.
Waiting for resettlement
SHOW MORE
Last Update: Wednesday, 20 May 2020 KSA 09:51 - GMT 06:51