Twitteratis attacked a fabricated media story from Al Jazeera, Qatar's news channel, which claims that a London transport campaign is organized in solidarity with Qatar, in the light of the dispute with its Gulf neighbors and Egypt.

It turned out to be nothing more than a paid advertising campaign by Al Jazeera correspondents and press crews to manipulate and stir the viewers' opinion.

The channel repeated a footage showing some taxis in London covered with slogans calling for the lifting of the 'Qatar blockade'.

The correspondent said that many British voices are in solidarity with Al Jazeera and hundreds of taxi drivers are taking a stand in support of Qatar, an act that will extend to the coming weeks.
الكذب عند قناة الجزيرة القطرية
تحول إعلان مدفوع مع تاكسي لندن إلى حملة تضامن مع قطر !!!

الخطوط القطرية سبق ان قامت بحملة مع نفس التاكسي !!! pic.twitter.com/RQ4tOpSWS8

— عبدالهادي السلمي (@A_a_sulami) July 12, 2017
Staged coverage
عدد من سائقي الأجرة في #لندن يشاركون في حملة دعم لقطر ويطالبون برفع الحصار عنها.. المزيد مع مراسل #الجزيرة عثمان آي فرح pic.twitter.com/zE0xJBXkPN

— قناة الجزيرة (@AJArabic) July 12, 2017


Once the report was broadcast, Qataris expressed their pride of what they called "solidarity from the world's largest companies with Qatar," calling on the Gulf countries to stick with Djibouti, the Maldives and Mauritius.

Social media followers reacted with sarcasm as soon as it was aired. Many of the tweets reflected 'surprise' by what they considered a media scandal.

Most of the cabs which carried the slogan were paid for, and were parked near buildings owned by the Qatari government or its sovereign fund or parties close to it.
تم تلوين ٢٠٠ تكسي في لندن بأعلام قطر ورفض للحصار المفروض عليها
خلكم ع جيبوتي والمالديف وماريشويوس
ياالبى يالندن#الأزمة_الخليجية#دول_الحصار pic.twitter.com/SifwRMVsum

— نور (@Nor__201) July 12, 2017
Not fooled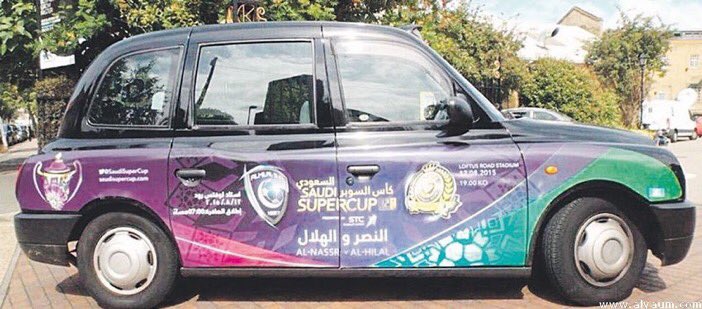 twitter hilal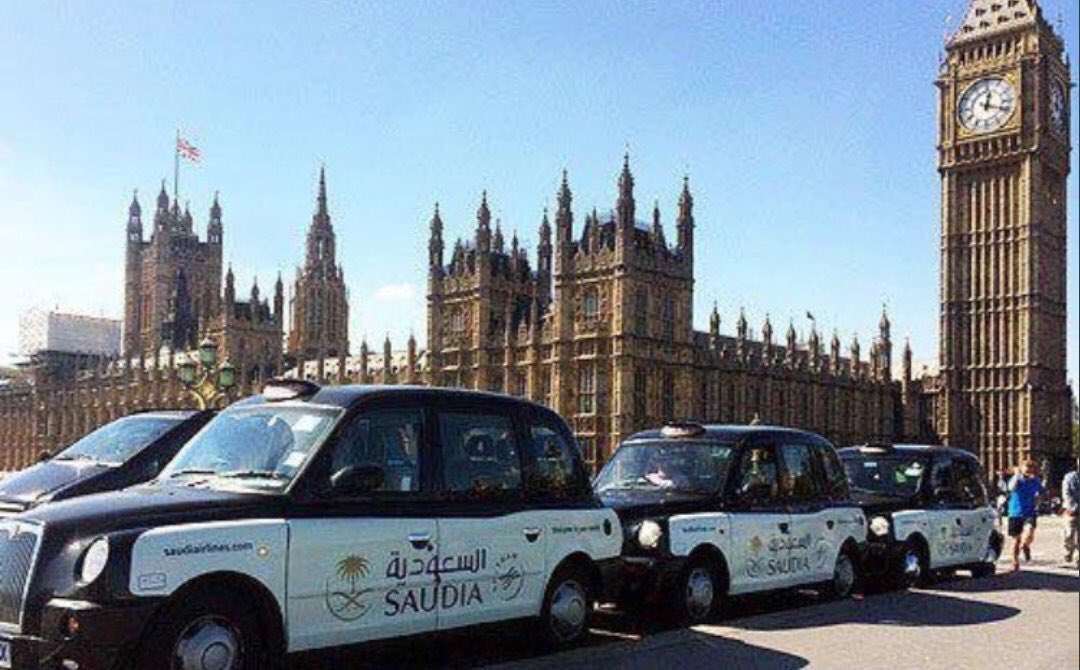 saudi london taxi
تكاسي العالم تضع الإعلانات بمجرد دفع لها مبلغ معين لتستفيد.. قطر دفعت لعدد من تكاسي لندن لوضع علمها كإعلان متحرك ثم قالت حملة لدعم قطر pic.twitter.com/Ovaz7mUPzw

— ALI ALHAMMADI (@HammadiAD) July 12, 2017
Transport ads in UK
SHOW MORE
Last Update: Wednesday, 20 May 2020 KSA 09:54 - GMT 06:54