Seventy years have passed since India and Pakistan were created from the former British Empire, and for the first time, a museum showcasing the stories and memorabilia of those who survived that chaotic and bloody chapter in history will open in India.

A new museum on the Partition of the Indian subcontinent opens this week, as the two South Asian giants mark seven decades as independent nations.

"If you look at any other country in the world, they've all memorialized the experiences that have defined and shaped them. Yet this event that has so deeply shaped not only our subcontinent but millions of individuals who were impacted has had no museum or memorial 70 years later," said Mallika Ahluwalia, CEO of the Partition Museum.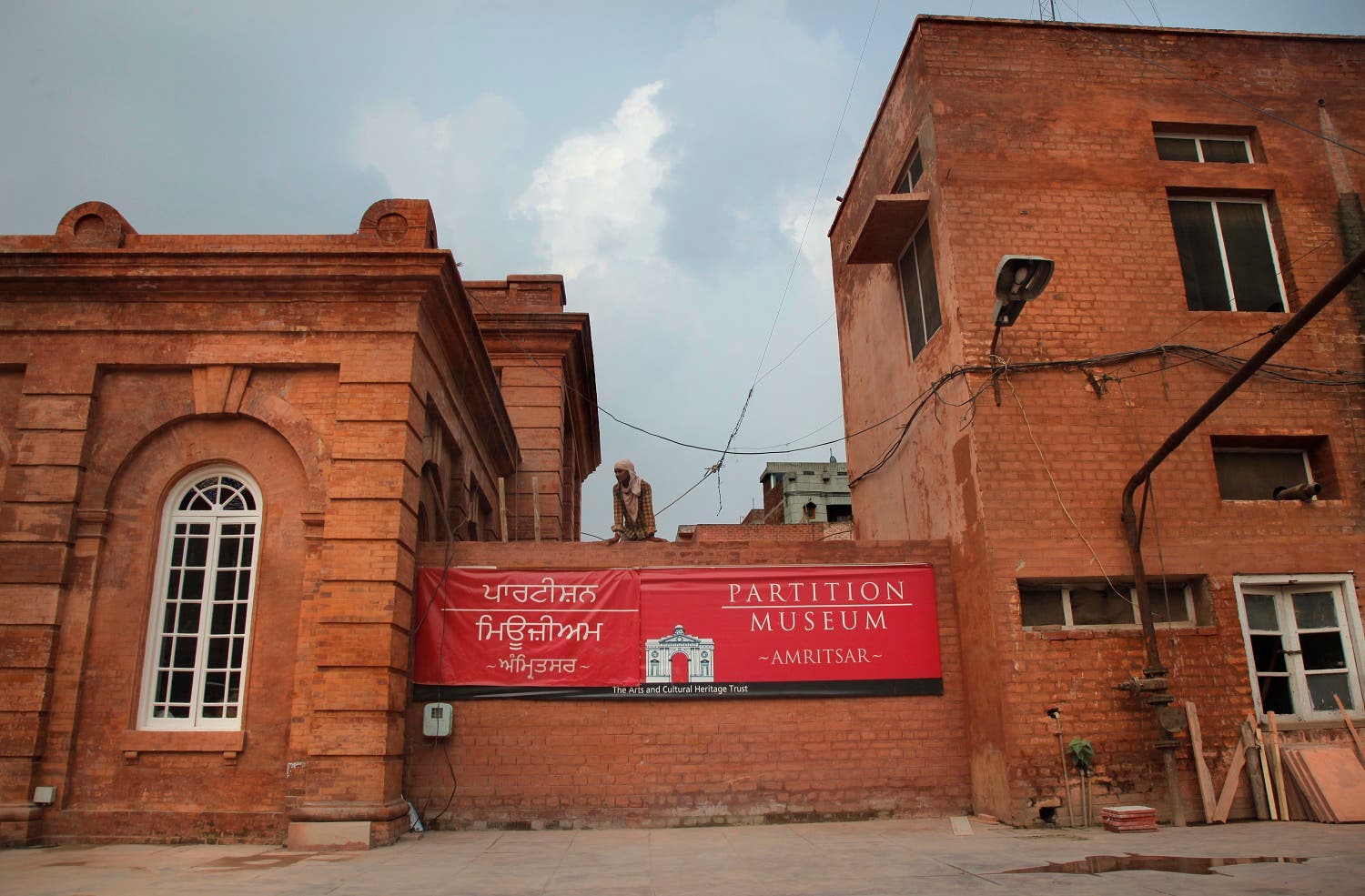 A worker looks on from atop a wall with a banner for the Partition Museum that is set to open later this week in Amritsar. (AP)


The exhibitions, housed in the red-brick Town Hall building in the north Indian border city of Amritsar, include photographs, newspaper clippings and donated personal items meant to tell the story of how the region's struggle for freedom from colonial rule turned into one of its most violent episodes, as communal clashes left hundreds of thousands of Hindus, Muslims and Sikhs dead and another 15 million displaced from their ancestral homes.

An antique pocket watch that belonged to someone killed in mob violence in Pakistan. Woven fabrics from craftsmen of the time. A traditional rope cot carried by a refugee across the border. And many old black-and-white family snapshots.
Galleries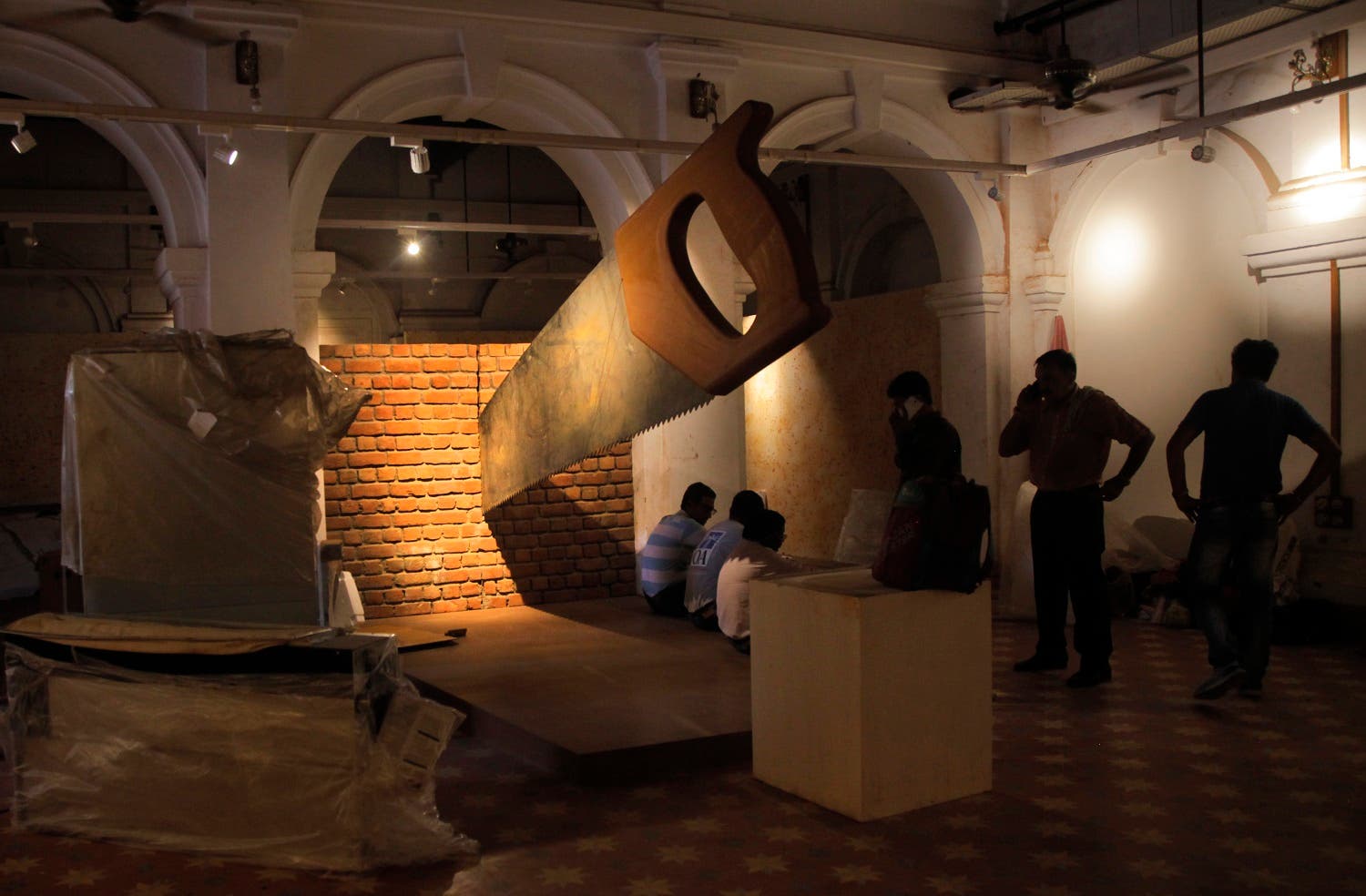 Workers stand around a giant saw installation that is cutting through a brick wall at the Partition Museum. (AP)


"You end up feeling so grateful to that generation who, I think, helped rebuild the nation, despite having suffered such trauma," Ahluwalia said.

She said she wanted to create the museum after years of hearing her 83-year-old grandmother's tales of the subcontinent before it was divided, before she had to flee her Pakistani home as a 13-year-old girl.
Non-profit trust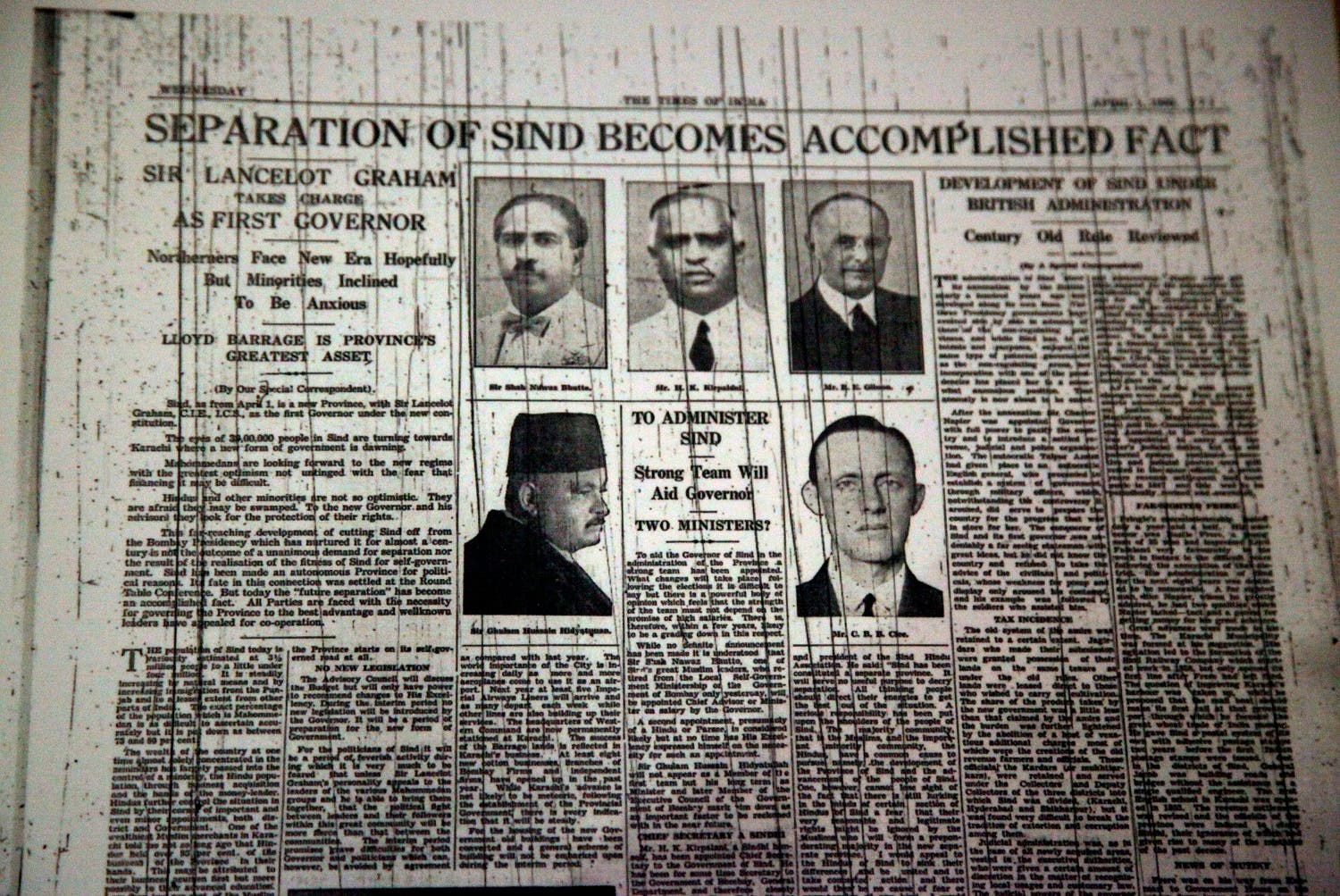 An old newspaper clipping from the Times of India before the division of British India, hangs on the wall of the Partition Museum. (AP)


Sociologist Shiv Visvanathan suggested the topic has simply been too painful for many to dwell on, and that reconciliation would need to be two-sided to work. Even the museum, he said, should reflect realities on both sides.

"If a nation-state becomes the repository of memory, it becomes a one-sided memory," Visvanathan said. "We have to acknowledge the mutuality of violence. There is no one truth. No one victim."
First points of arrival
SHOW MORE
Last Update: Wednesday, 20 May 2020 KSA 14:01 - GMT 11:01