Islamist party activists on Sunday clashed with Pakistani security forces for a second day outside the capital, Islamabad, burning vehicles before withdrawing into an uneasy stand-off at a protest camp they have occupied for two weeks, police said.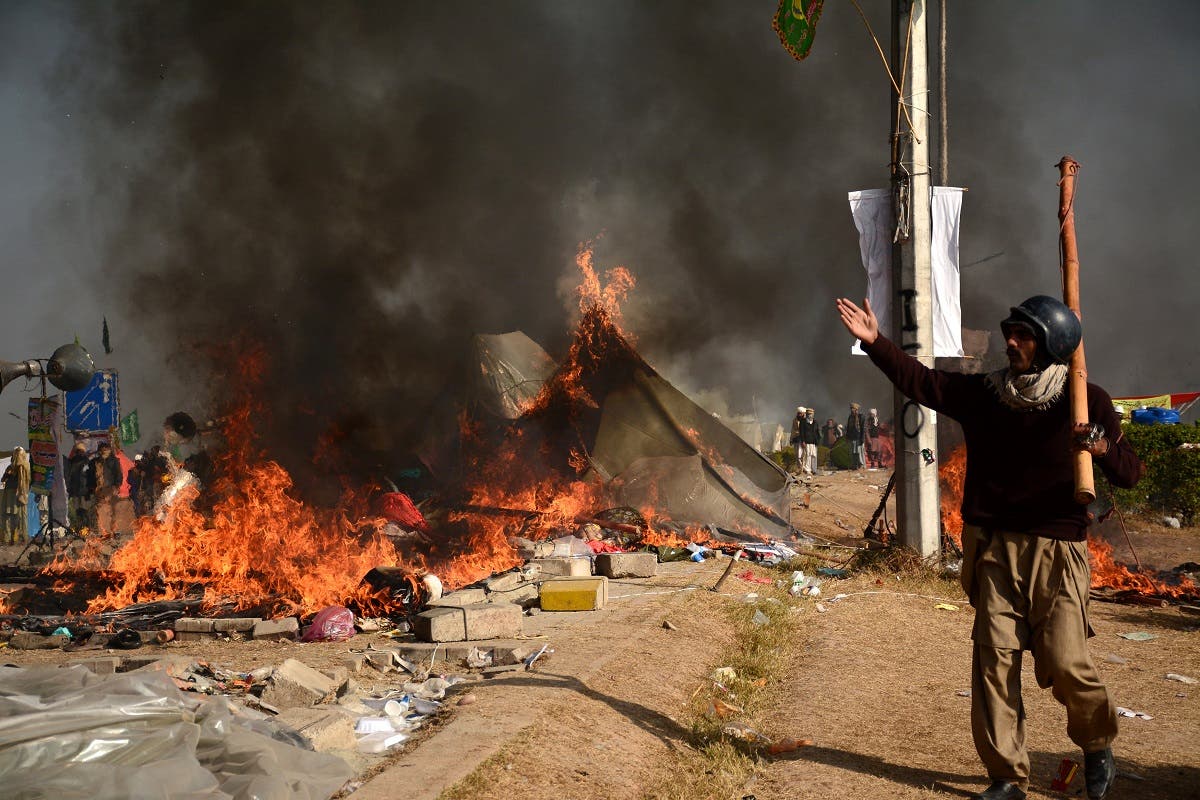 A protester walks near burning tents during clashes with police at Faizabad junction in Islamabad. (Reuters)
Why are protesters angry?
What kind of country is Pakistan where the Federal Law Minister Zahid Hamid in dreadful stress issues a message that he is a devout Muslim?
He would be lynched to death if home today.
What kind of message we are delivering to the world that even ministers are not safe? pic.twitter.com/n3ALY0260l

— Shama Junejo (@ShamaJunejo) November 25, 2017
What to expect next?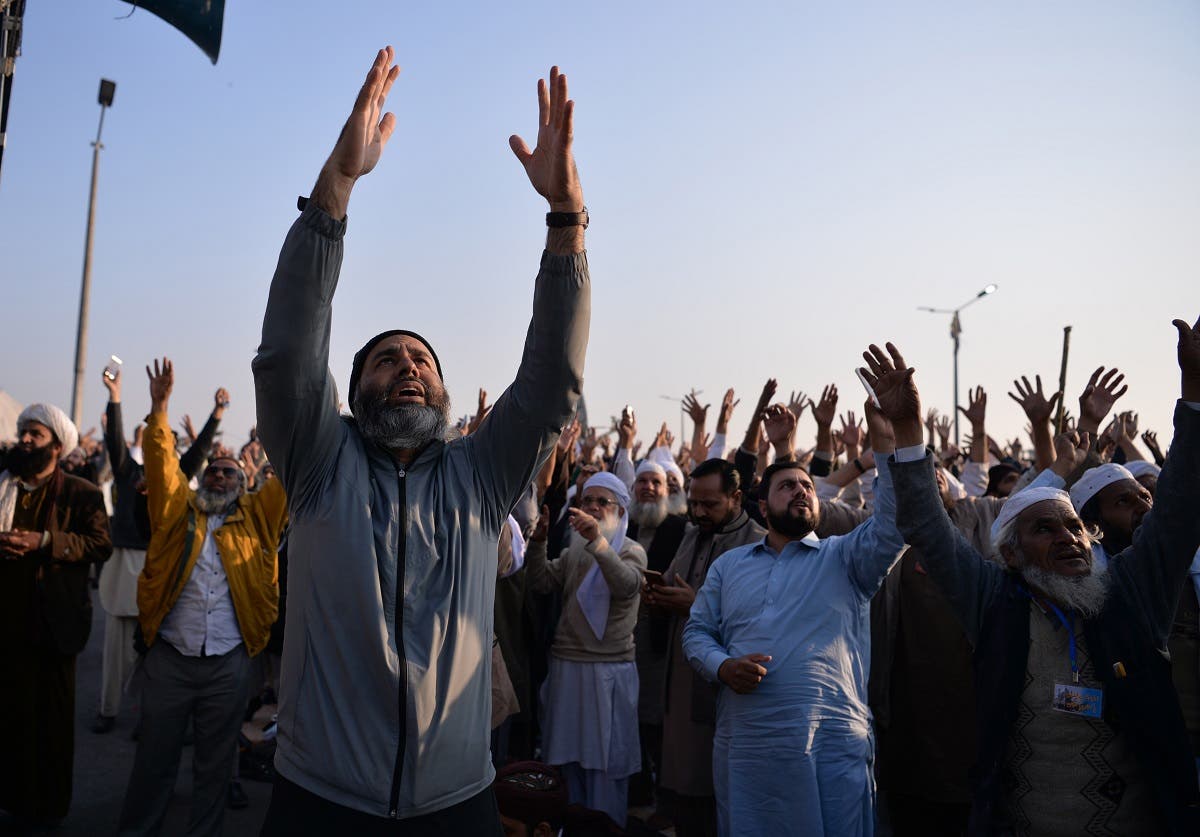 Pakistani protesters from the Tehreek-i-Labaik Yah Rasool Allah Pakistan (TLYRAP) religious group shout religious slogans during a protest in Islamabad on November 26, 2017. (AFP)
SHOW MORE
Last Update: Wednesday, 20 May 2020 KSA 09:55 - GMT 06:55