Newly resurfaced tweets have revealed that a Qatari government official publicly congratulated ISIS in 2014, days after Abu Bakr al-Baghdadi declared an "Islamic Caliphate" from Iraq's Mosul.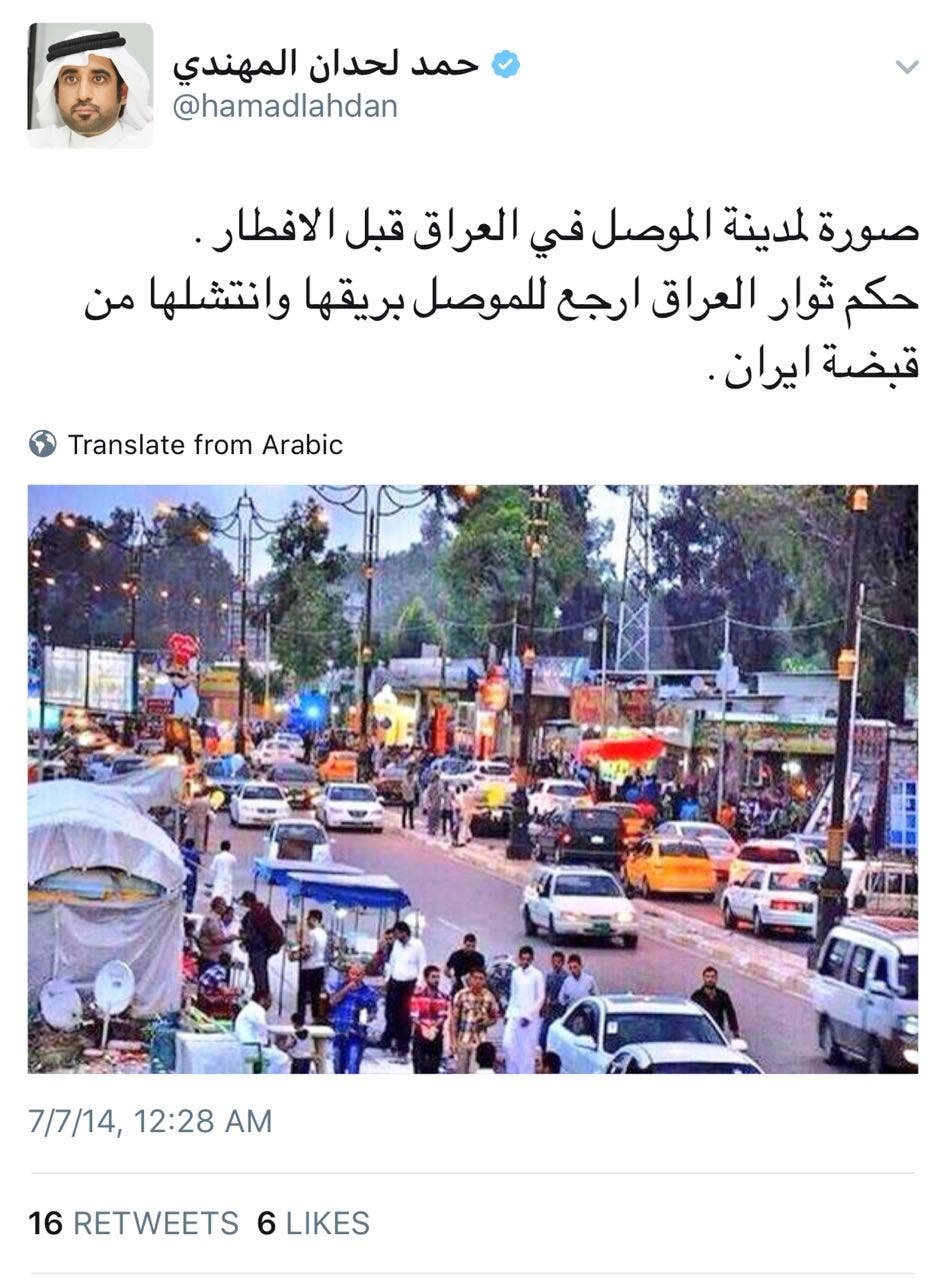 His 2014 tweet was a picture accompanied by the caption: "An image of the city of Mosul in Iraq before Iftar (a sunset meal in which Muslims break their fast in Ramadan) the rule of the revolutionaries of Iraq brought back to Mosul its luster and pulled it from the grips of Iran."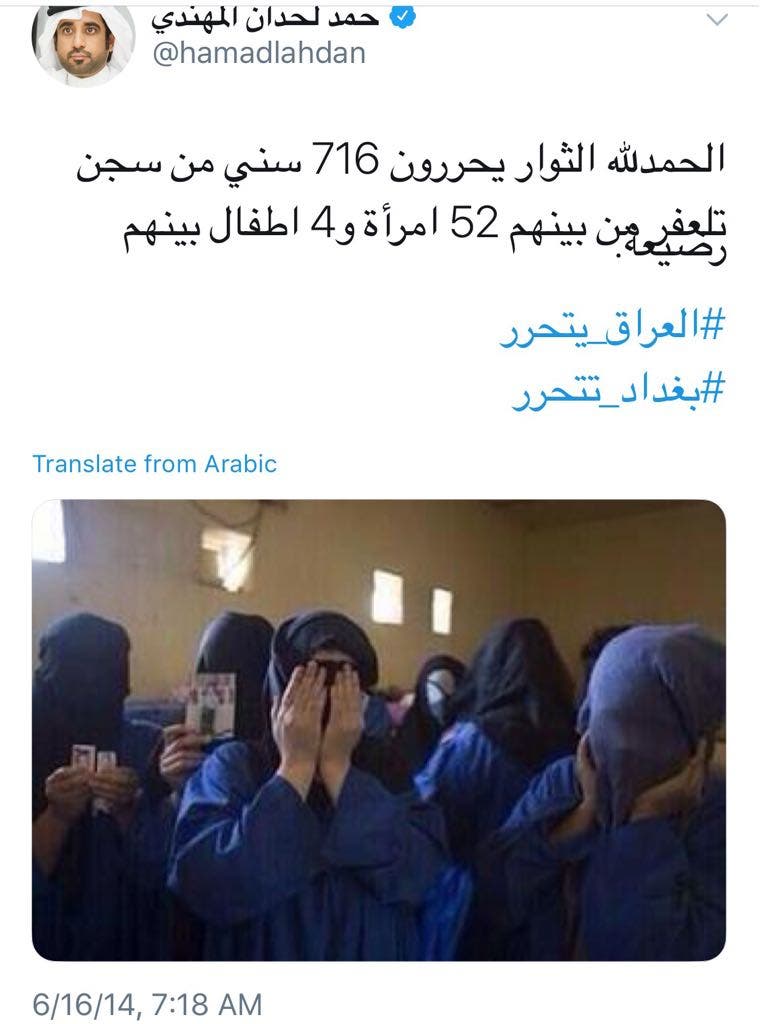 "Praise be to God, the rebels have freed 716 Sunnis from Tal Afar prison, 52 women and four children, including an infant."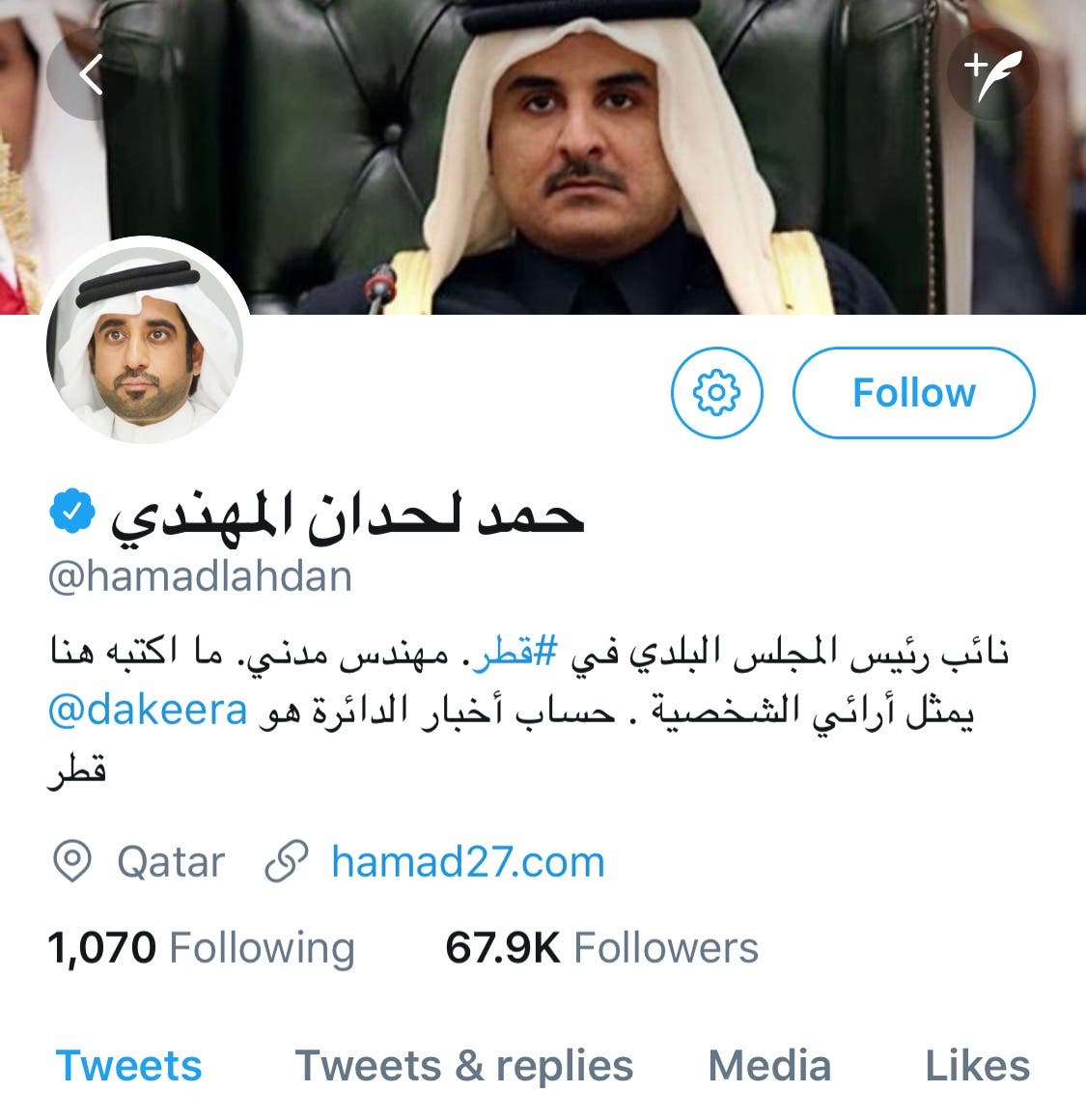 Mohannadi headed a services committee assigned to discuss citizens' requests to the municipal council. (Twitter)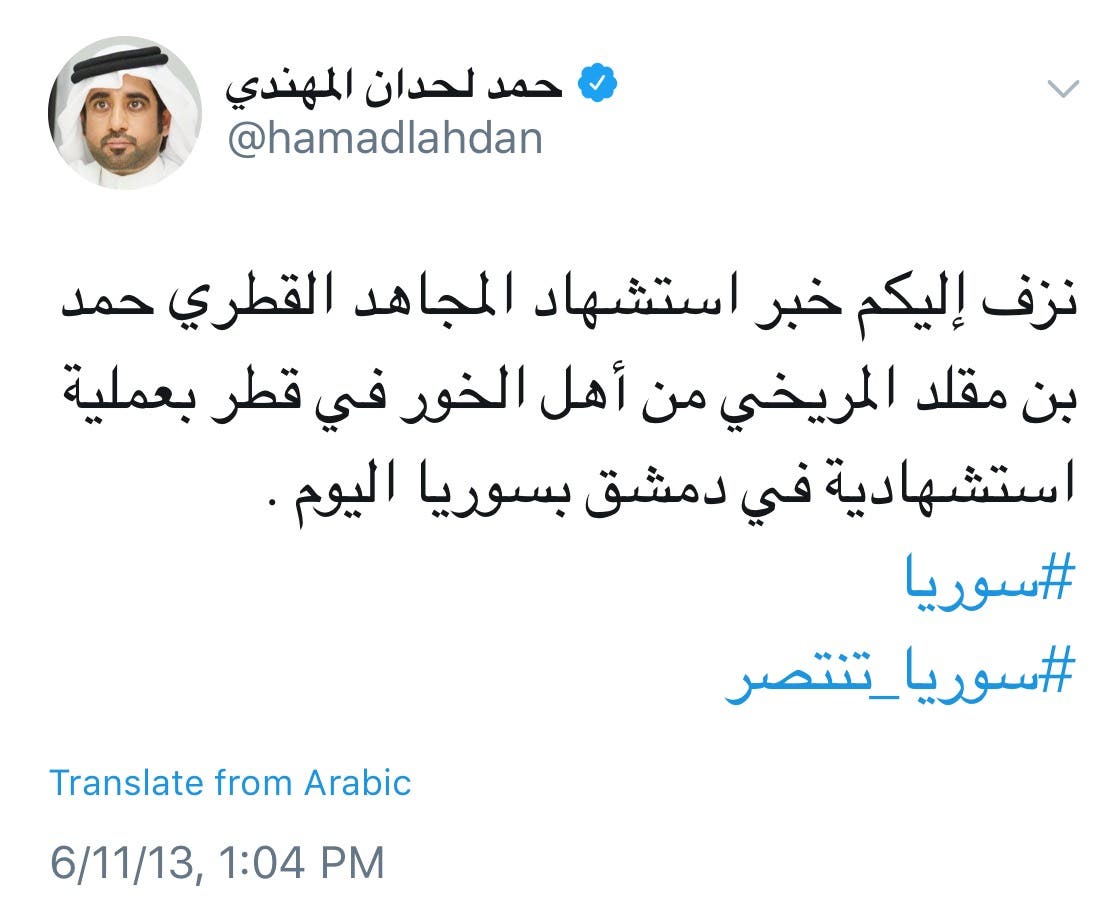 "The Qatari jihadi Hamad bin Muqdal al-Marikhi from the Al-Khor tribe in Qatar, became a martyr during an operation in Damascus, Syria today. "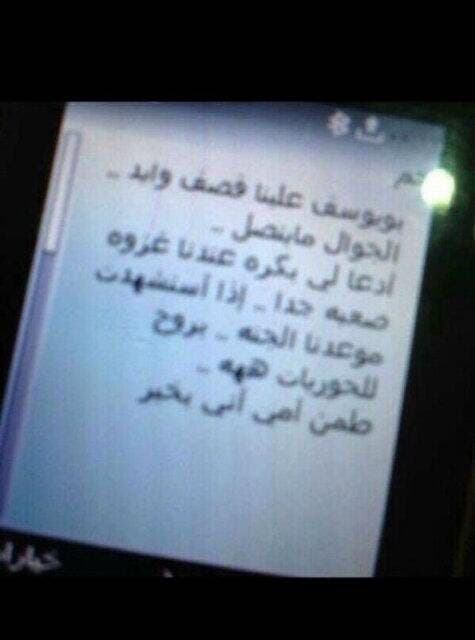 In another message, believed to be to his family, Marikhi wrote: "Abu Yusuf, we are under heavy bombardment, my phone isn't working, a very difficult battle is ahead tomorrow. If I become a martyr, I will be seeing you in heaven –I'll be with the divine women in heaven (allegedly promised to martyrs), Haha, Tell my mother I am fine."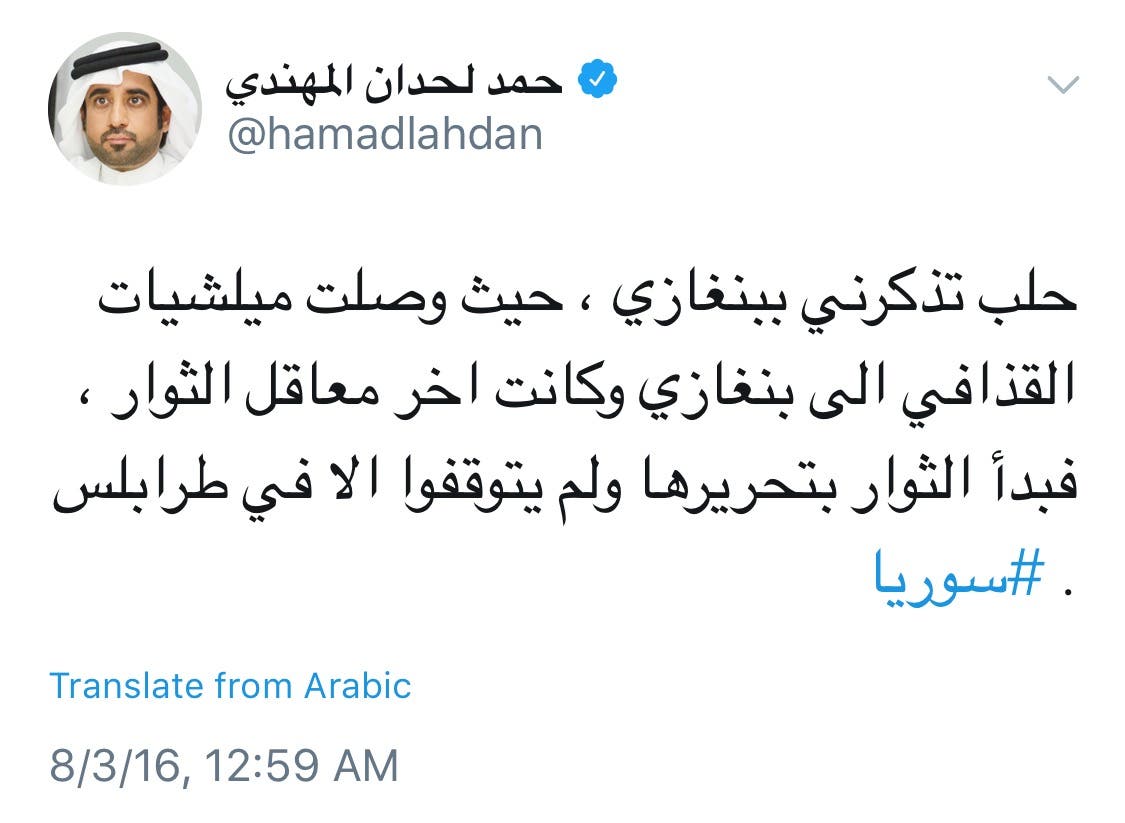 "Aleppo reminds me of Benghazi, where Qaddafi's militias arrived in Benghazi and began to liberate the strongholds of the rebels and did not stop till they reached Tripoli."
SHOW MORE
Last Update: Tuesday, 3 April 2018 KSA 09:28 - GMT 06:28