Along the Iraqi banks of the Euphrates river, one question dominates the conversation. What killed the fish?

Thousands of tons of freshwater carp have washed up dead this month, leaving Iraqi fish farmers reeling from the significant loss of earnings. Carp is the country's national dish, commonly barbecued outdoors across restaurants in Baghdad.

Agriculture officials have ruled out deliberate poisoning after rumors swirled of unspecified foul play, but the immediate causes are still unclear.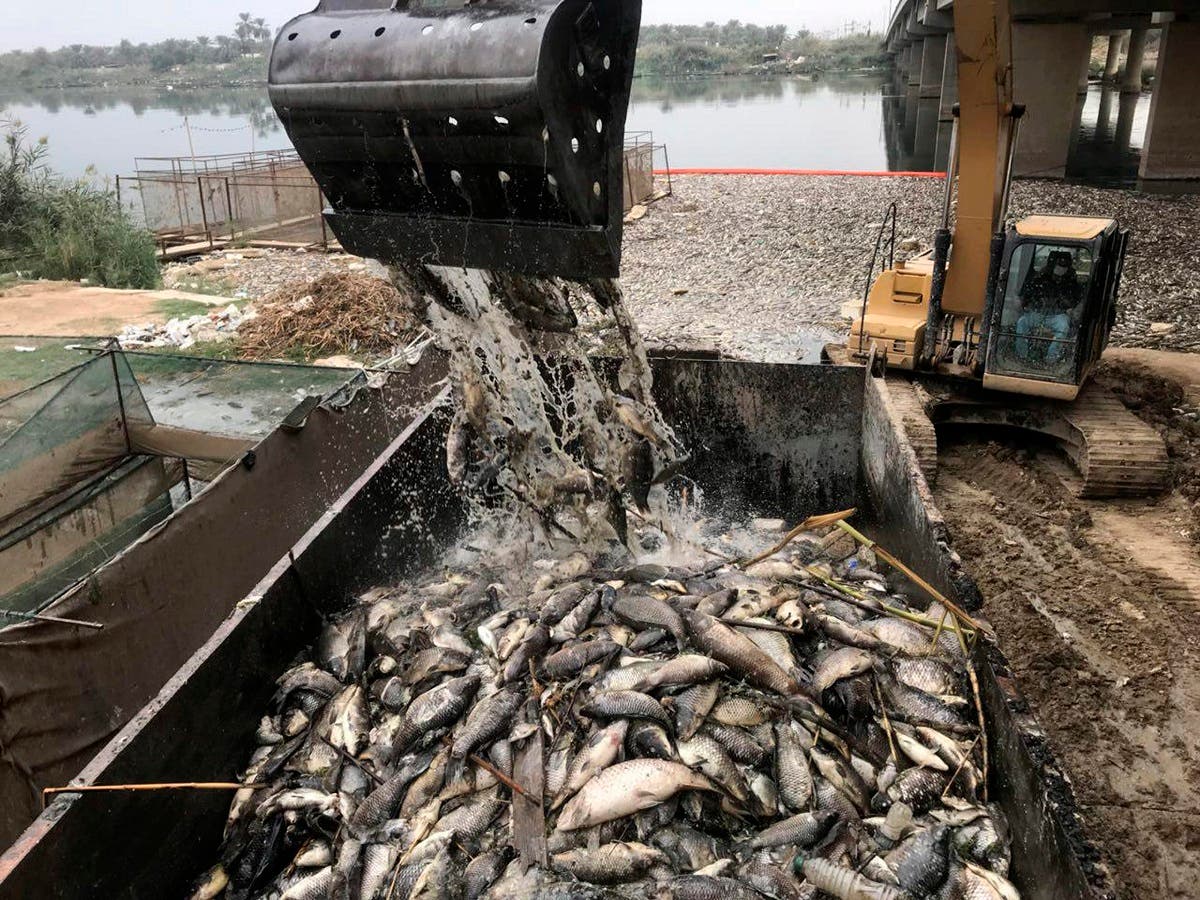 In this Saturday, Nov. 3, 2018 photo, Government employees collect dead carp from a fish farm on the Euphrates river near the town of Hindiyah, 80 kilometers (50 miles) south of Baghdad, Iraq. (AP)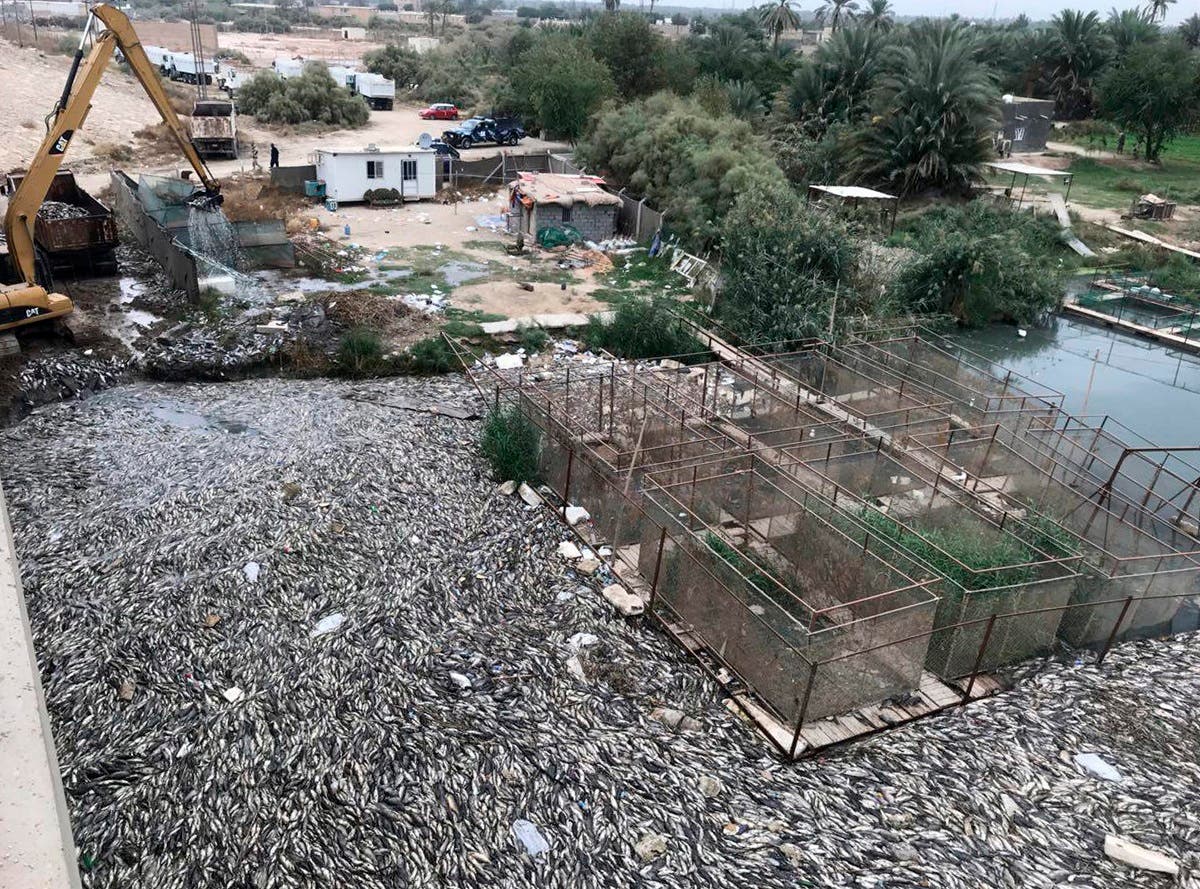 In this Saturday, Nov. 3, 2018 photo, Government employees collect dead carp from a fish farm on the Euphrates river near the town of Hindiyah, 80 kilometers (50 miles) south of Baghdad, Iraq. (AP)
SHOW MORE
Last Update: Wednesday, 20 May 2020 KSA 09:58 - GMT 06:58