This is a week when the eyes of the design community in the region as well as further abroad are upon this port city which is redefining itself as the premium hub for design in the region.
Events such as the Dubai Design Week 2018 which opened its fourth edition on November 12 (Monday) till November 17 (Saturday), are the primary reason that Dubai has been designated as the first UNESCO creative city of design in the Middle East.
Staged in partnership with Dubai Design District (d3) and supported by Dubai Culture & Arts Authority (DCAA) and Audi Middle East, this year's Dubai Design Week program is the most comprehensive to date with 250 events and over 120 participating organizations.
The festival encompasses exhibitions, commissioned installations, awards and competitions, talks and workshops as well as tours and experiences for design enthusiasts and public visitors alike.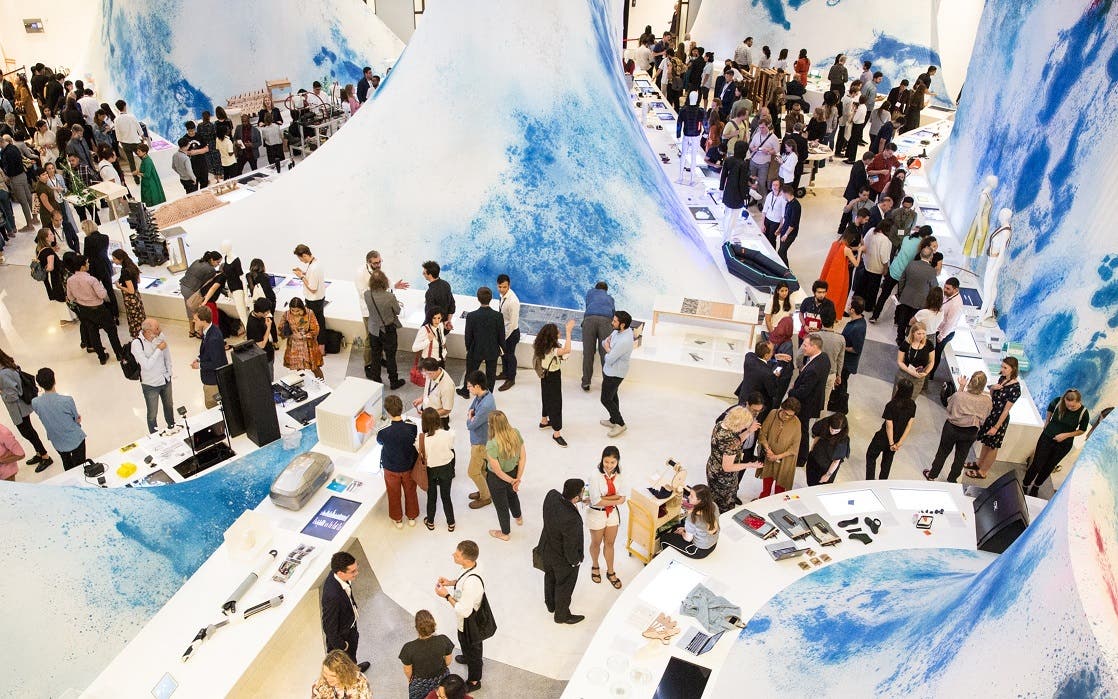 Dubai Design Week. (Supplied)
The Dubai Design Week has been a lead catalyst in establishing Dubai as a creative capital of the region and over the years has given the vast potential of designers from across the region an international platform to display their work. With an ambitious and broad-ranging agenda, Dubai Design Week mirrors the identity of the city by bringing together creative talent, exploring the unexpected and encapsulating the balance of ambition and innovation that drives Dubai.
At the official press conference held on Tuesday, Saeed Al Nabouda, Acting Director General of Dubai Culture & Arts Authority, said: "This event is in line with our mandate to support the visual arts sector in Dubai and provides an ideal platform for artists to showcase their work and their talents to various audiences.
Dubai Design Week comes as an additional contribution from Dubai Culture to promote local talent through platforms that attract visitors from the UAE and internationally, with the aim to explore opportunities for innovation and excellence in Dubai and drive creative economy, contributing to our vision to promote Dubai as a global, creative, and sustainable city for culture, heritage, arts, and literature."
Mohammad Saeed Al Shehhi, Chief Executive Officer of Dubai Design District (d3), said: "I am proud to say that d3 has been a platform for the region's growing number of designers, creative professionals and artists offering a space for everyone to unite, create and be inspired, and as a result, we have now grown into a thriving neighborhood and a center for creativity. We will continue to support the growth of the design industry and cement Dubai's position as a globally recognized city of design."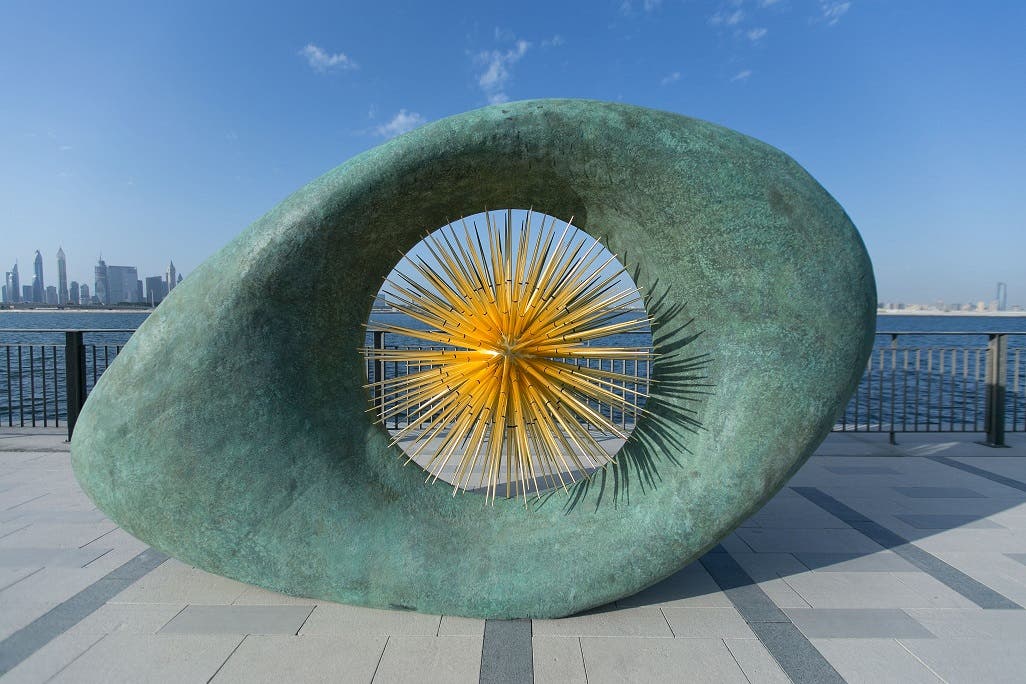 Dubai Design Week. (Supplied)
Along with Dubai Design District, the venue of Dubai Design Week, other areas of Dubai and the rest of the UAE have many high-profile events and exhibitions lined up.
It is indeed a month when art and design truly interact. The opening of the Jameel Arts Center in Dubai alongside Dubai Creek, the shows happening at galleries in Al Serkal Avenue in Al Quoz, Dubai, and the UAE's first graphic design biennale being organized by Fikra in Sharjah, and the Abu Dhabi Art Fair (November 14-17) at Manarat Al Saadiyat, underline the rich combination of activities that are available.
Abwab
Not to be missed is Abwab, an annually remodeled exhibition and architectural installation, dedicated to creating a platform for design from the region. Abwab means 'doors' in Arabic.
The exhibition will this year take the form of a large- scale temporal structure, made up of five individual pavilions composed of natural materials including fallen twigs and timber coated in recycled paper pulp, designed by architecture firm Architecture + Other Things.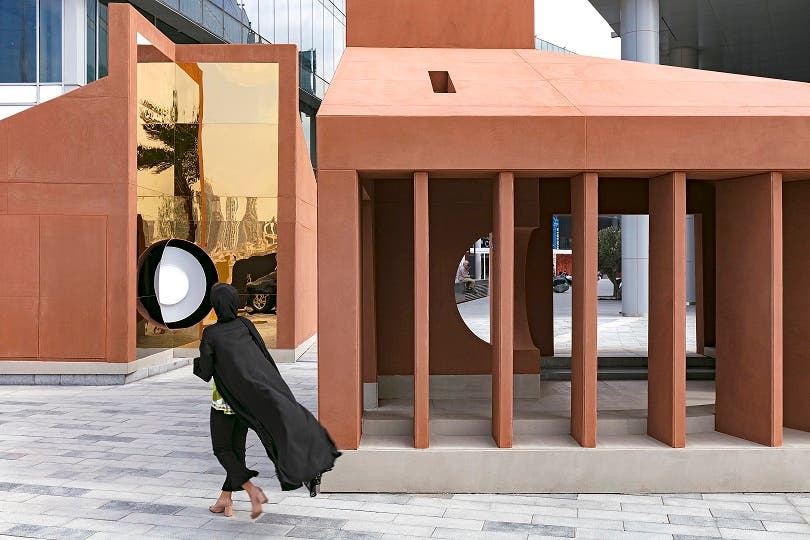 Dubai Design Week. (Supplied)
Under this year's theme 'Between the Lines', each pavilion - representing Dubai (supported by Tashkeel), the Eastern provinces of Saudi Arabia (supported by Ithra), Amman, Beirut, Kuwait City - hosts the narratives of a community from the Middle East and commissioned designers have produced design experiences for cultural exchange .
Global Grad Show
Now in its fourth year, Global Grad Show, held in partnership with Investment Corporation of Dubai, showcases 150 forward-thinking projects from universities across the world, each selected based on its power to accelerate, change and improve lives.
The show is a platform for the next generation of designers. It brings together life- changing inventions from the world's leading educational institutions, created to address global issues and trends such as climate change, mass migration, data privacy, and ageing populations.
New to this year's event is the 'Belief in AI' conference, looking at creativity in the age of Artificial Intelligence and automation. The Dubai Evolution Challenge also makes its debut, bringing international and UAE design students together to create the next evolution of a Dubai-inspired product or service.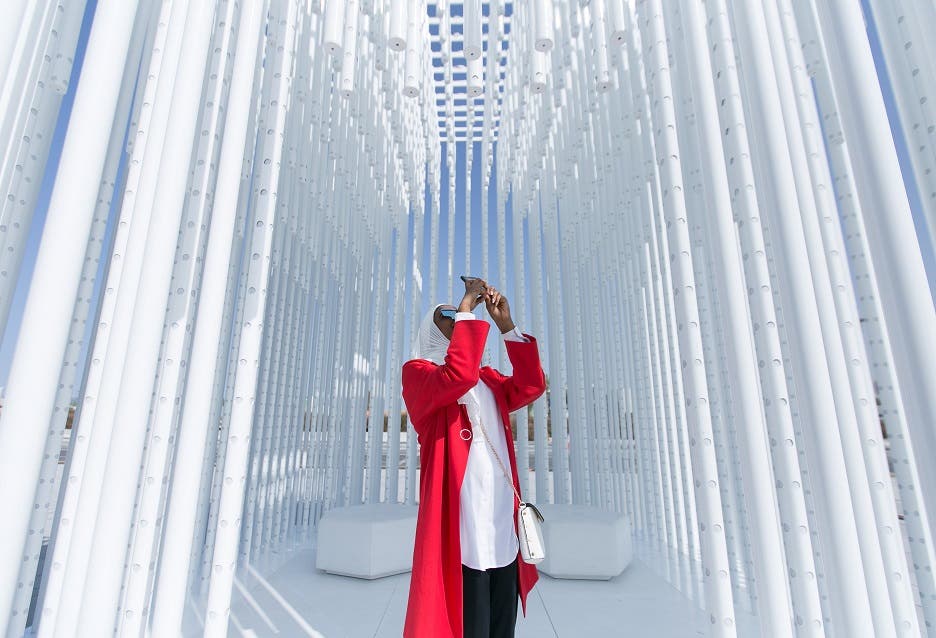 Dubai Design Week. (Supplied)
The exhibition will also host the finalist presentations of the Progress Prize, an award selected by an international jury of design and innovation experts and presented to one Global Grad Show project each year.

Downtown Design
The 2018 edition of Downtown Design, the leading design fair in the Middle East, presents a selection of established and emerging exhibitors, comprising 175 brands and designers, including 40 regional designers, presenting its strongest showcase of regional talent to date.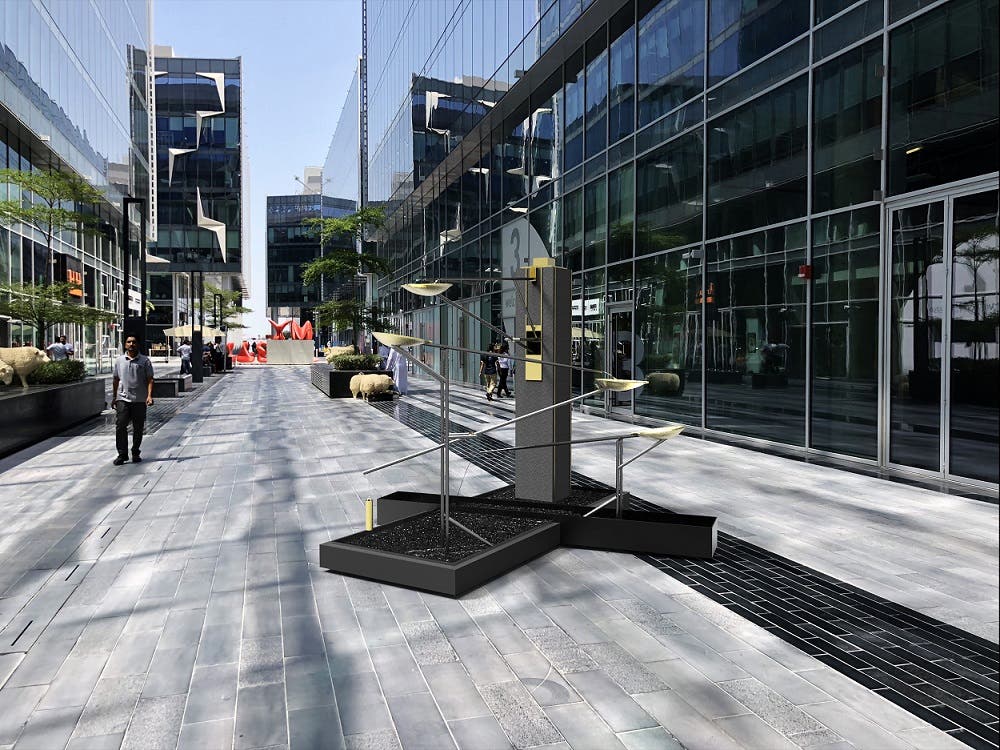 Dubai Design Week. (Supplied)
With over 65 international and regional brands, such as Arper, Artemide, Baxter, Manfredi
Style, Normann Copenhagen, Puiforcat, Jan Kath and Villeroy + Boch, exhibiting for the first time this year, alongside new fair features such as large-scale installations on the waterfront terrace, a pop-up retail destination and bespoke cafe concepts, this year marks a new creative direction for the fair.
Featuring experts of the global design stage, a stellar talks programme will tackle themes critical to the sustained growth of the design industry; diversity in leadership, sustainable design in the regional context and the culture of collaboration.
Downtown Editions
Inaugural section of the fair, Downtown Editions, showcases limited-edition and bespoke design from the Middle East and beyond.
Established designers such as Aljoud Lootah, Design by Hind and Fadi Sarieddine are presented alongside co-curated exhibits by the Amman, Beirut and Casablanca design weeks featuring rising names such as Aymen Azzam, Ahmed Khouja and Soukaina Aziz El Idrissi, demonstrating the depth and diversity of regional design.
Waijh & Omar Nakkash and The Foundry by Tinkah explore a new narrative for Made in the Middle East.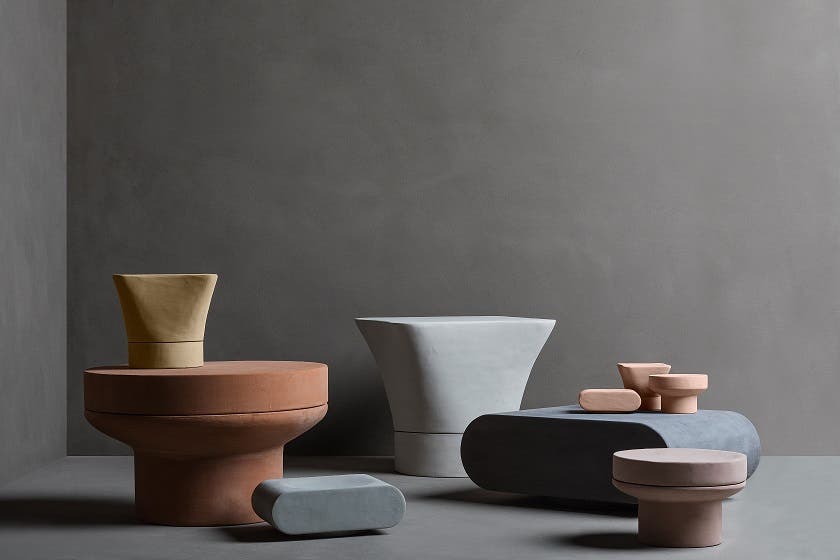 Dubai Design Week. (Supplied)
Layth Mahdi is launching his collection developed using algorithms to guide robotic manufacturing.
Part of Dubai Design District (d3)'s 'Design for Good' initiative, the winning project of the Design 100 competition, 'The Reading Bench' by Sakina Kara-Sabur and Alicia Spoljar, will be unveiled and on display at Downtown Editions, where 100 limited-edition pieces are available for purchase at Downtown Editions. All proceeds will go to Dubai Cares.
Other highlights of Dubai Design Week include: 90 talks and workshops; 20 design installations by international and regional designers placed around d3; an extensive free-to-attend weekend program for all the family will include the Design Souk, a series of activities for children at Making Space and Facebook's community program.
This year, the festival has launched its free app, the ultimate digital guide to the Week, including an AR-led experience.
SHOW MORE
Last Update: Wednesday, 20 May 2020 KSA 14:03 - GMT 11:03