Liverpool will bring in Red Bull Salzburg striker Mones Dabour, an Israeli national and reports have suggested that the team's Egyptian star Mohamed Salah is likely to quit if this happens.

Risking the loss of Salah is an un-calculated move on Liverpool's part, many Egyptian and international sports pundits believe, as Salah's stance on Israeli players has been clearly demonstrated on previous occasions.

While the reports are yet unconfirmed, they have reignited the debate on the link between politics and sports in Egyptian Israeli relations. According to sports journalist Sam McGuire, Liverpool needs a backup for Brazilian striker Roberto Firmino.

"The Reds, through the work of Jürgen Klopp and Michael Edwards, have assembled a squad capable of rivalling Manchester City for the Premier League title," he wrote.

"But there's a void in their attacking ranks as the current leaders are without ideal cover for their Brazilian No.9. And even though he's been fortunate with injuries, he can't play every single game."

McGuire added that even though Liverpool still has "striking alternatives" such as Dominic Solanke, Daniel Sturridge, and Divock Origi, none of them can replace Firmino. While admitting that Dabour would not be a "like-for-like replacement" of Firmino, McGuire stressed he is on the same level in terms of skills. McGuire noted that according to sources Liverpool's chief scout Barry Hunter travelled to Austria several times to watch Dabour play.
Rumors and speculation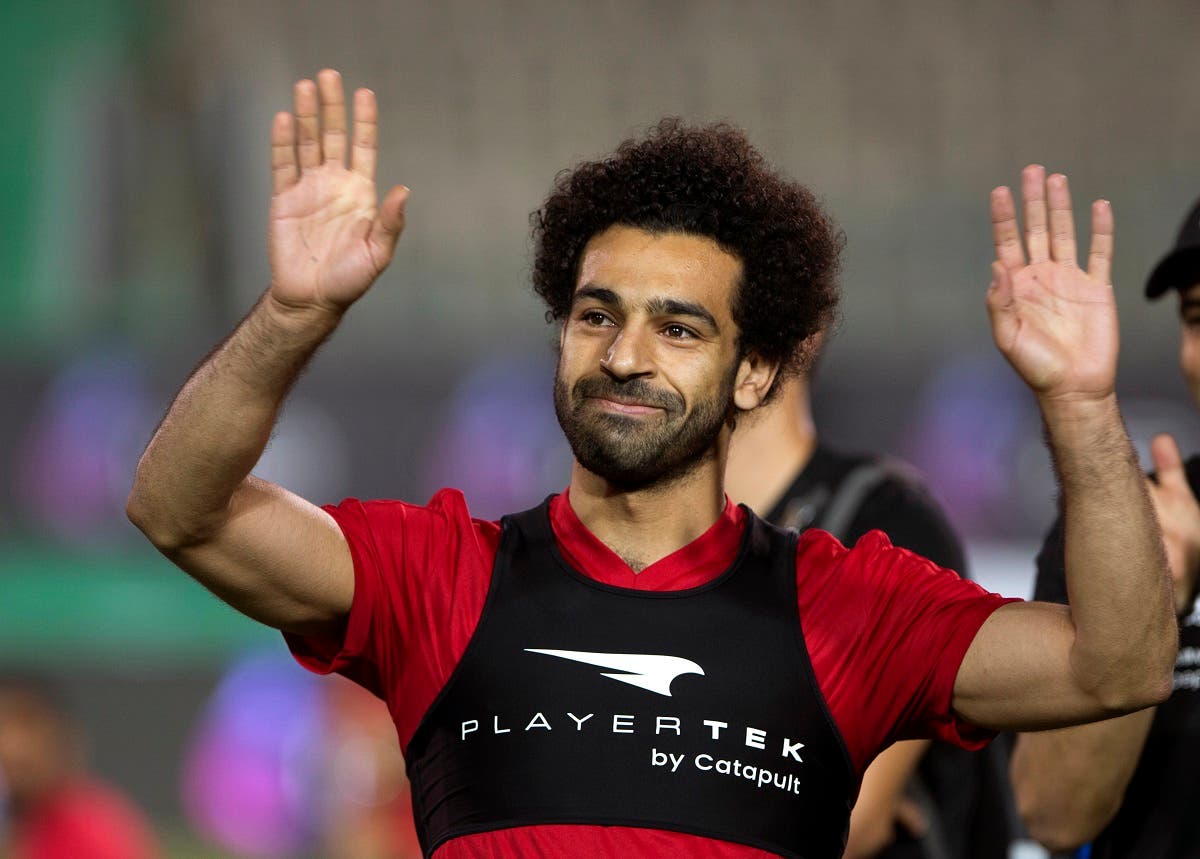 Egyptian national team soccer player and Liverpool's star striker Mohammed Salah smiles as he greets fans during the final training of the national team at Cairo Stadium in Cairo. (AP)


"Before this becomes a trend, Mohamed Salah is a professional player and is not interested in whether or not Liverpool brings in an Israeli," he wrote on his Twitter account (@mahmoudelfayez). "Even though this is not relevant, Moenes Dabour is a Muslim Arab-Israeli from Nazereth and only God knows the suffering he went through and the reasons he chose the Israeli passport. Leave Salah alone and let him focus on playing."

Palestinian media, on the other hand, confirmed and actually commended Salah's alleged refusal to play alongside Moenes.
SHOW MORE
Last Update: Wednesday, 20 May 2020 KSA 09:52 - GMT 06:52