Rohingya refugees living in camps in Bangladesh said Wednesday they did not want to return to their homes in Myanmar, raising doubts about a fresh attempt to repatriate the stateless, mainly Muslim minority.

On Thursday, Bangladesh and Myanmar were hoping to begin repatriating a few of the hundreds of thousands of Rohingya refugees who fled a military crackdown two years ago, after a previous attempt in November failed.

Officials from the United Nations and Bangladesh's refugee commission have been interviewing more than 200 shortlisted families in the settlements in southeast Bangladesh to find out if they would return to Rakhine state.

Bangladesh refugee commissioner Mohammad Abul Kalam told AFP five buses and two trucks had been hired to take the refugees to a land port.

But several Rohingya interviewed by the United Nations told AFP they did not want to go home until their safety was guaranteed and they were recognized as citizens in the Buddhist-majority country.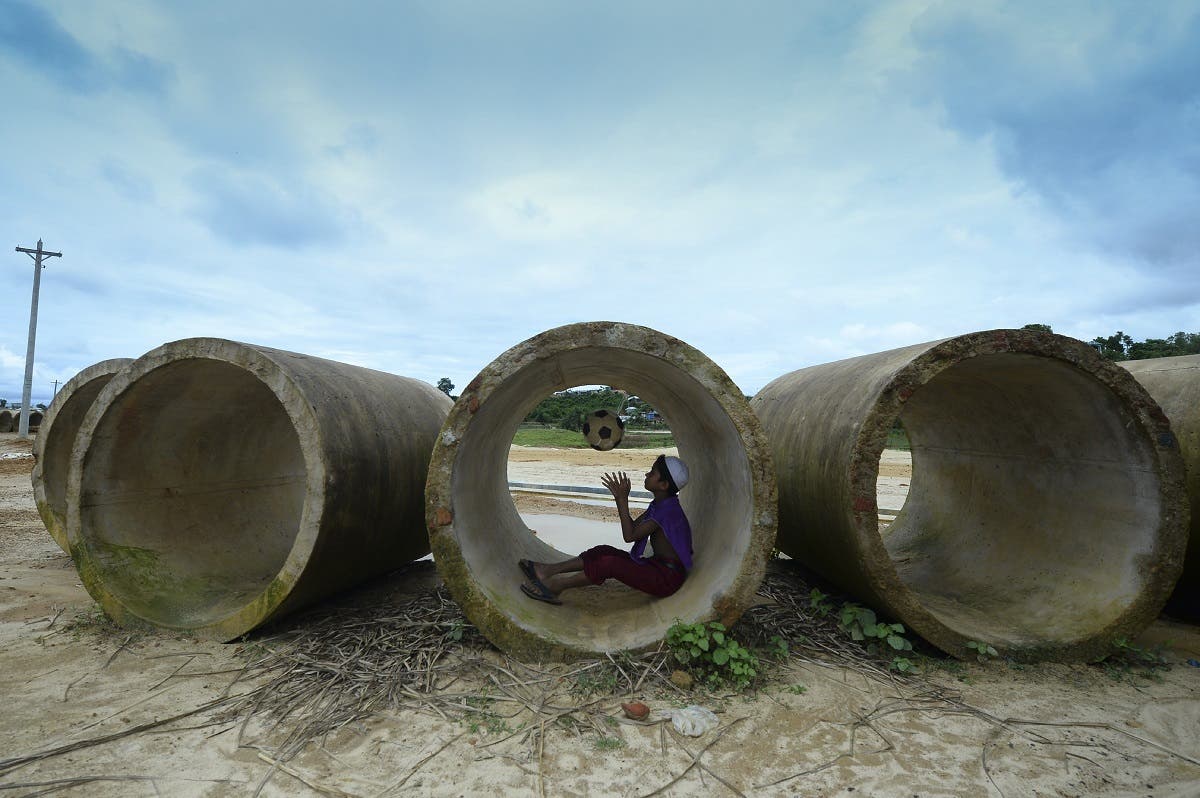 A Rohingya child plays with a football inside a sewage pipe at Kutupalong refugee camp in Ukhia on July 24, 2019. (AFP)
SHOW MORE
Last Update: Wednesday, 20 May 2020 KSA 09:54 - GMT 06:54