US congressmen and senators have criticized the recent state visit of Turkish President Recep Tayyip Erdogan to Washington, with some calling on him to release Turkish political prisoners and journalists.

"What Mr. Erdogan has done, President Erdogan has done, is turn Turkey into a despotic, dictatorial and unfree nation," Texas Congresswoman Sheila Jackson Lee told Al Arabiya.

"It saddens me, and I believe his presence here and the invitation only seeks to give the world the idea that this democratic nation — America — is affirming the behavior that he has exhibited," the congresswoman added.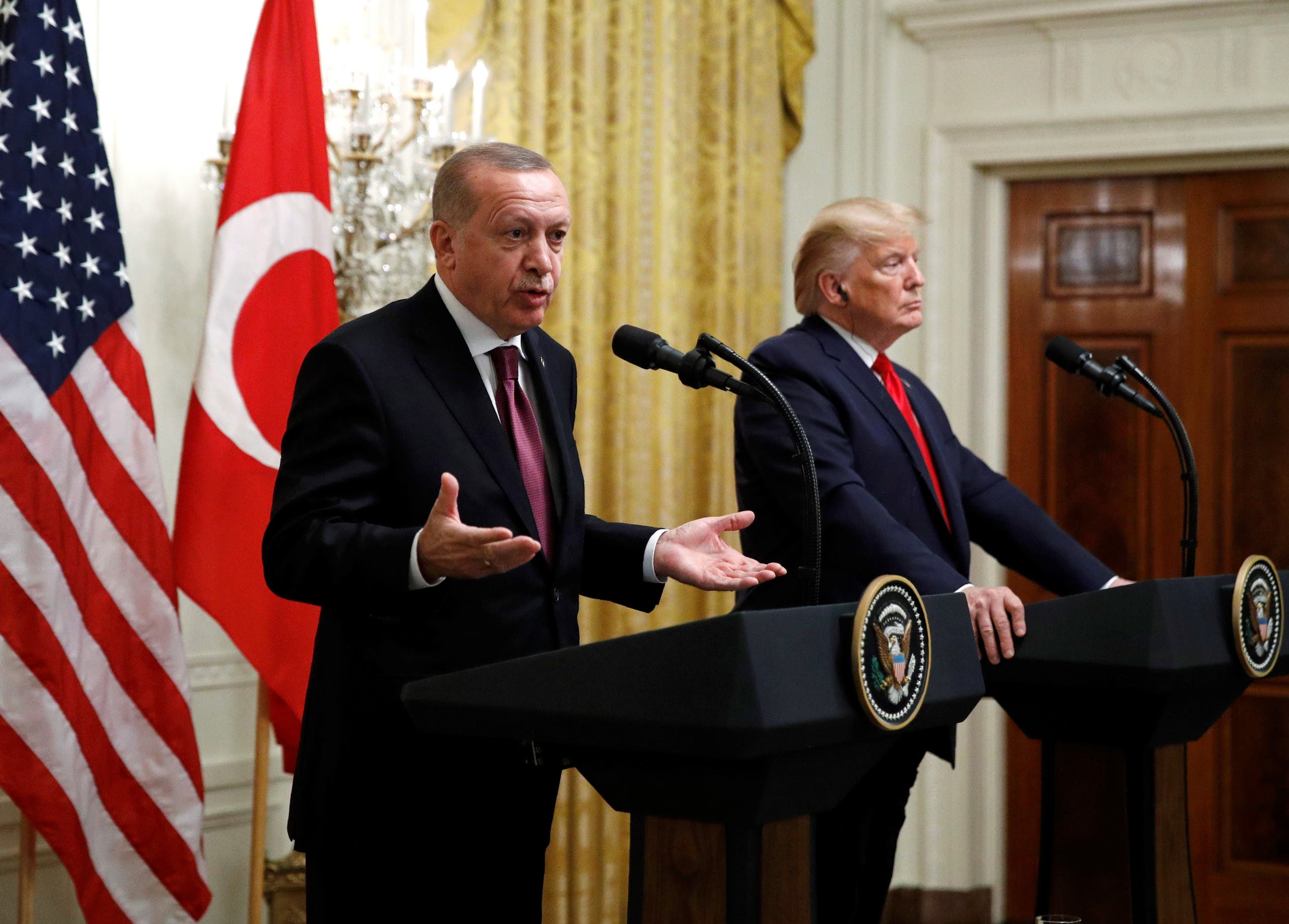 Turkish President Recep Tayyip Erdogan in the East Room of the White House, Wednesday, Nov. 13, 2019, in Washington. (AP)
SHOW MORE
Last Update: Wednesday, 20 May 2020 KSA 09:56 - GMT 06:56