Hundreds of people from the Venezuelan diaspora joined thousands of their countrymen in Caracas in protests to support opposition leader Juan Guaido who aims to reignite the campaign to force President Nicolas Maduro from power.

Protesters across cities in Europe, including London and Oslo, waved Venezuela's red, yellow and blue flag on Saturday as they chanted for the removal of Maduro's socialist government.

Speaking to Al Arabiya English from London, Venezuela's opposition ambassador to the UK Vanessa Neumann said there was hope the recent events in Bolivia would help push for a determination to galvanize the protest movement.
Pictures of the Venezuelan diaspora protesting in several cities: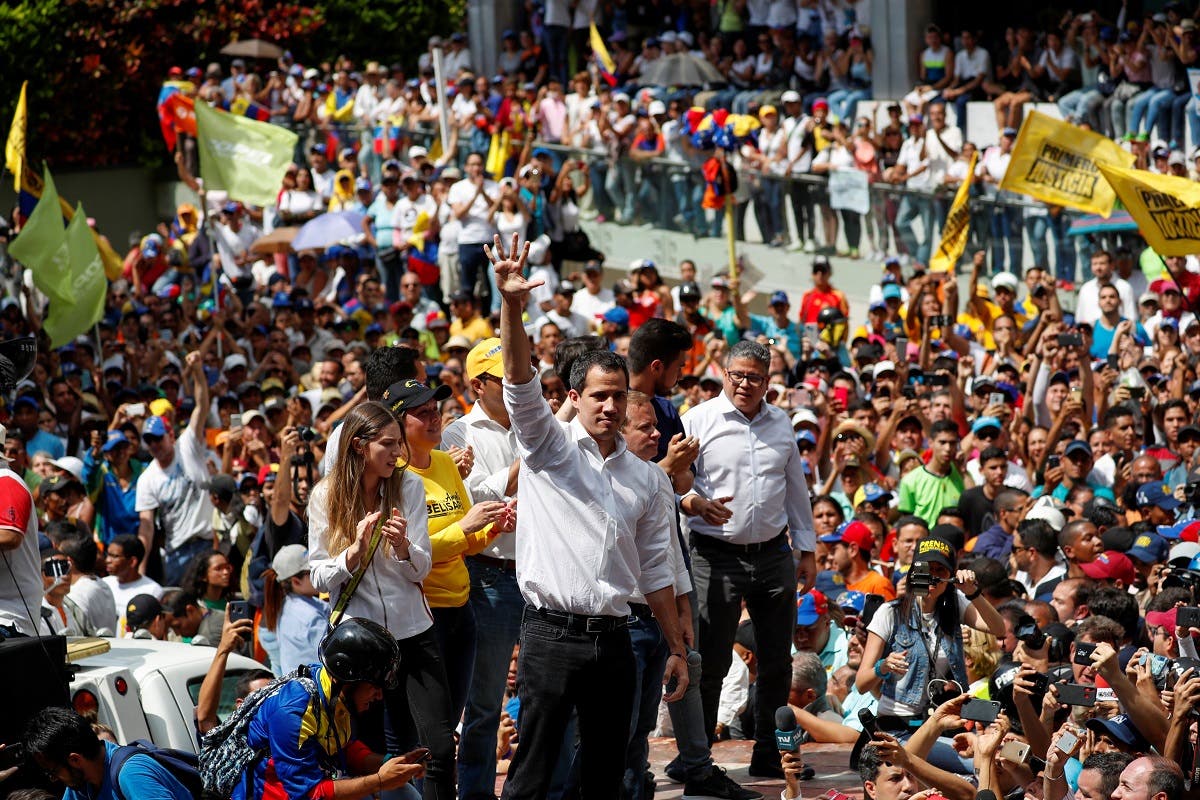 Venezuelan opposition leader Juan Guaido, who many nations have recognized as the country's rightful interim ruler, attends a protest march against Venezuela's President Nicolas Maduro in Caracas. (Reuters)
Broadening support from the Middle East
SHOW MORE
Last Update: Wednesday, 20 May 2020 KSA 09:56 - GMT 06:56