The sound of women laughing and singing in public is rare in Kabul, where four decades of war have left a population anxious and on edge as they go about their daily lives - except on Wednesdays, when hundreds of Afghan women head to the parks.

In recent years, more than half a dozen of Kabul's gardens and parks have been restored or are being upgraded, with a special focus on making them safer and more accessible to women.

"There are very few public spaces in Kabul where women are safe from harassment, so we like to come to the gardens," said Salma Mohamedi, a high school student who had skipped classes to hang out with her girlfriends in Chihilsitoon Garden, which admits only women and families on Wednesdays.

"The security situation in Kabul is not so good, and many places are not safe. But it is peaceful and secure here, and we can be ourselves," she said, as her friends played a game of catch on the grassy lawn, shrieking with laughter.

More than 75 percent of Kabul is informally settled, so there are few public places, and fewer still that are women friendly, said Frozan Abdullah at UN-Habitat's Afghanistan Urban Peacebuilding Program that works with communities and authorities in eight cities.

The settlements agency is renovating some neighborhood parks as part of a program to upgrade informal settlements, and is conducting the first audit of 60 public spaces in Kabul.

The survey, to be published next year, gauges how safe residents feel in public spaces, and includes an inventory of facilities such as benches, streetlights, toilets and security guards to assess how women-friendly they are, said Abdullah.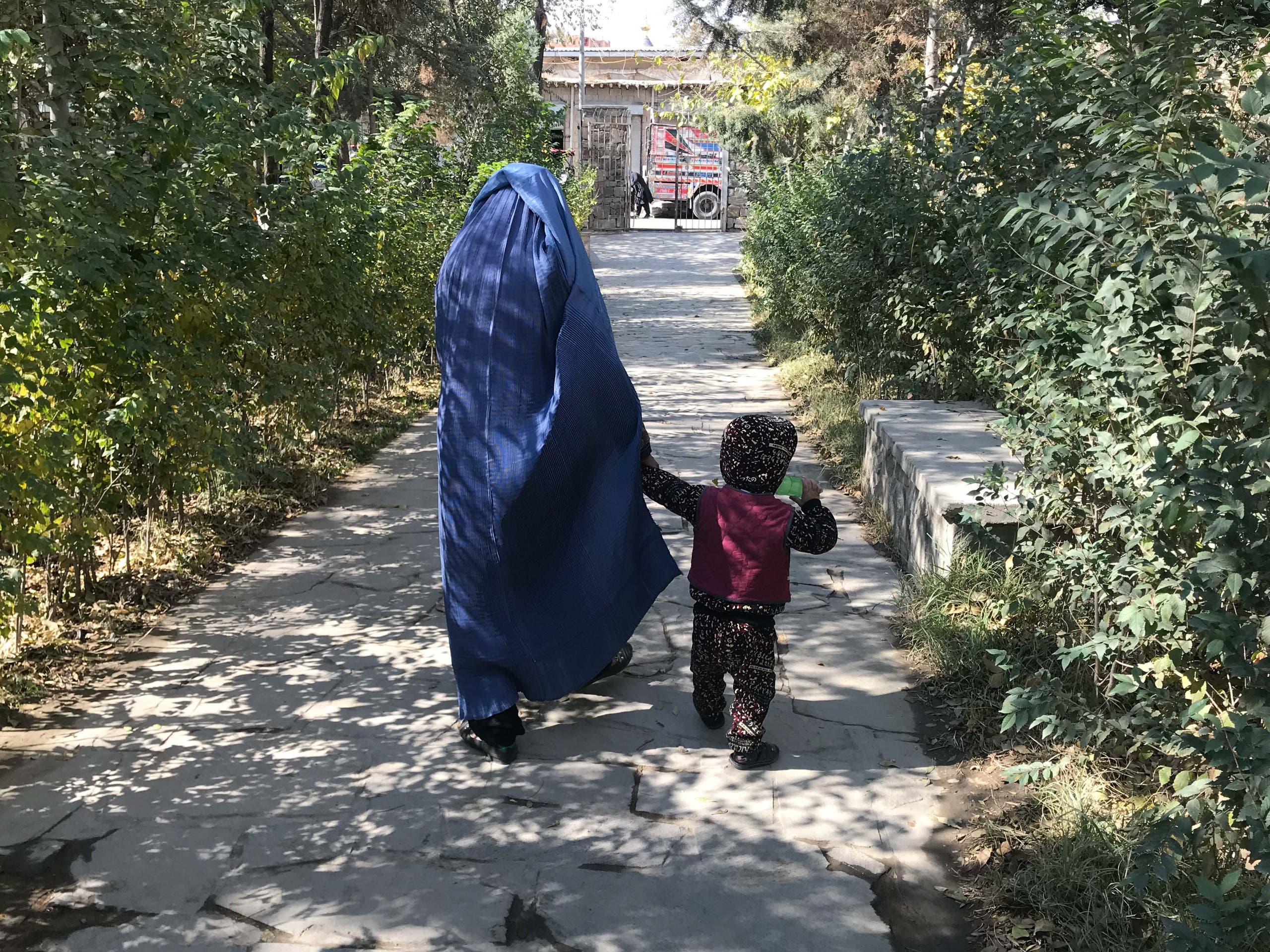 A woman and a child walk in a park that is being upgraded. (Thomson Reuters Foundation/Rina Chandran)


"Decades of war have led to depression, anxiety and other physical and psychological problems, particularly among women as they are largely housebound," she said.

"They also faced harassment, and a lack of facilities such as separate toilets and adequate lighting," she added.
Benches, lights
Market, cinema
SHOW MORE
Last Update: Wednesday, 20 May 2020 KSA 09:54 - GMT 06:54