A tiger at an American zoo has tested positive for coronavirus, becoming the first animal to be identified as having the virus in the US and challenging previous claims that the COVID-19 coronavirus could only be found in humans.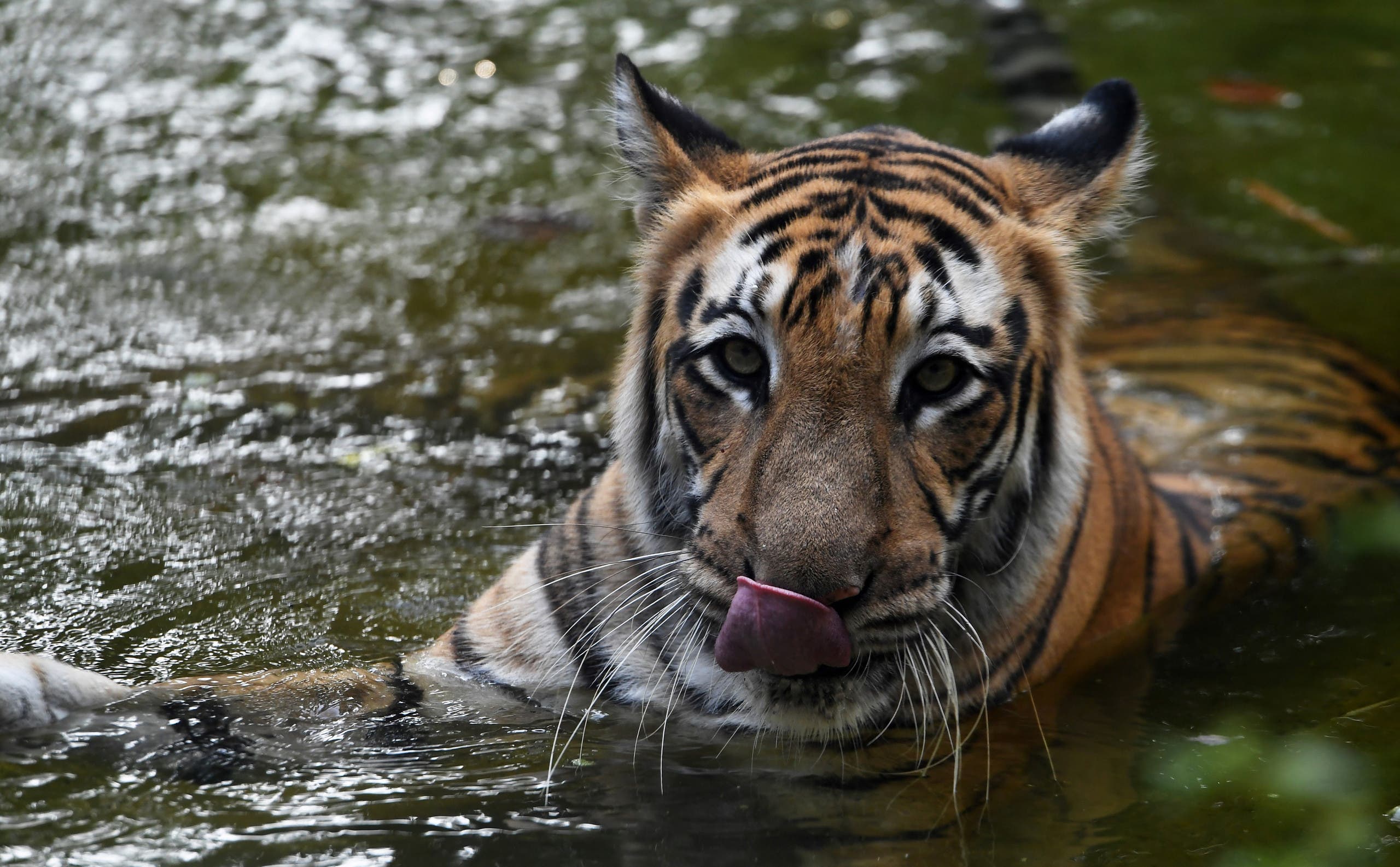 An Indian tiger rests in a pool of water. (File photo: AFP)
Have other animals caught coronavirus?
The dog of a Covid-19 patient in Hong Kong has tested "weak-positive" for the #coronavirus, but officials say there is no evidence pets can spread the infection https://t.co/DK8ShrWbyR pic.twitter.com/WMQRkoMXdu

— SCMP News (@SCMPNews) March 5, 2020
Can animals spread coronavirus to humans?
Can humans spread coronavirus to animals?
What should I do if I have pets?
What should I do if I think my animal has the virus?
If I have COVID-19, can I spend time with my pets?
Will animals be tested more often now?
SHOW MORE
Last Update: Wednesday, 20 May 2020 KSA 14:06 - GMT 11:06