Some regions in the United Arab Emirates and Pakistan have repeatedly crossed the deadly threshold of heat that human body can withstand, an analysis of weather station data found.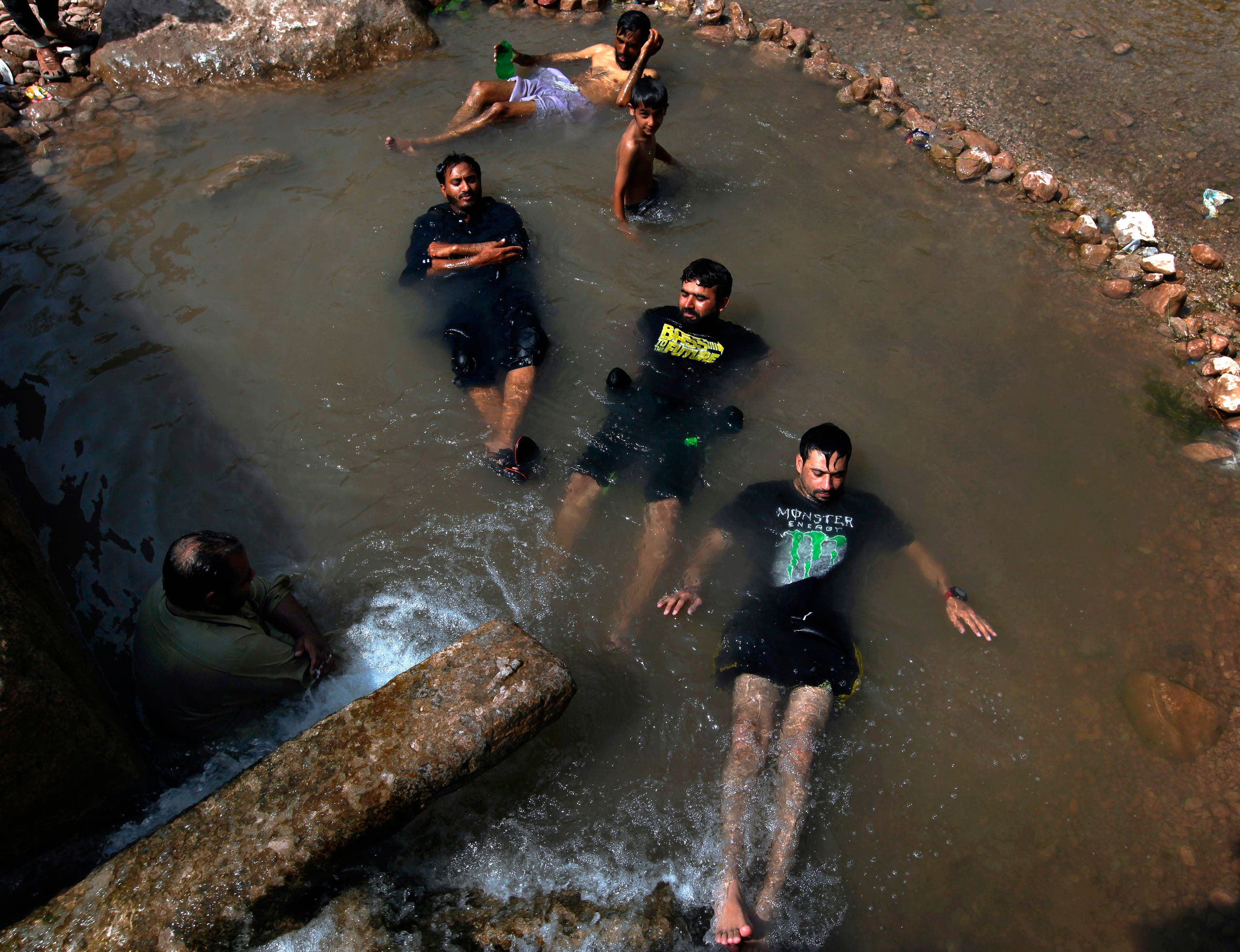 People cool off in a stream during a heat wave, in Islamabad, Pakistan, on June 3, 2018. According to Pakistan's state-run Meteorological Department, many cities are facing heat wave conditions with temperatures reaching 49 C in Sibbi, Moenjodaro, Jacobabad and Bakkar. (AP)
The team also found that the frequency of wet bulb temperatures exceeding temperatures between 27°C TW and 35°C TW had all doubled since 1979. They said most of the frequency increases were in the Arabian Gulf, India, Pakistan and south-west North America.
SHOW MORE
Last Update: Monday, 11 May 2020 KSA 00:54 - GMT 21:54