A basketball league founded by rapper Ice Cube has alleged that a US law firm acted as a "spy" for Qatari business interests as part of Doha's wider public relations campaign in the country, according to a report by Bloomberg Law.
But that's not the headline for BIG3's lawsuit v. Quinn Emanuel.

BIG3 is accusing the law firm of serving as a spy for Qatar. This is straight from the Complaint: "In effect, Quinn would become a spy for Qatar, a nation known for supporting terrorism and aligned with Iran."

— Darren Heitner (@DarrenHeitner) May 28, 2020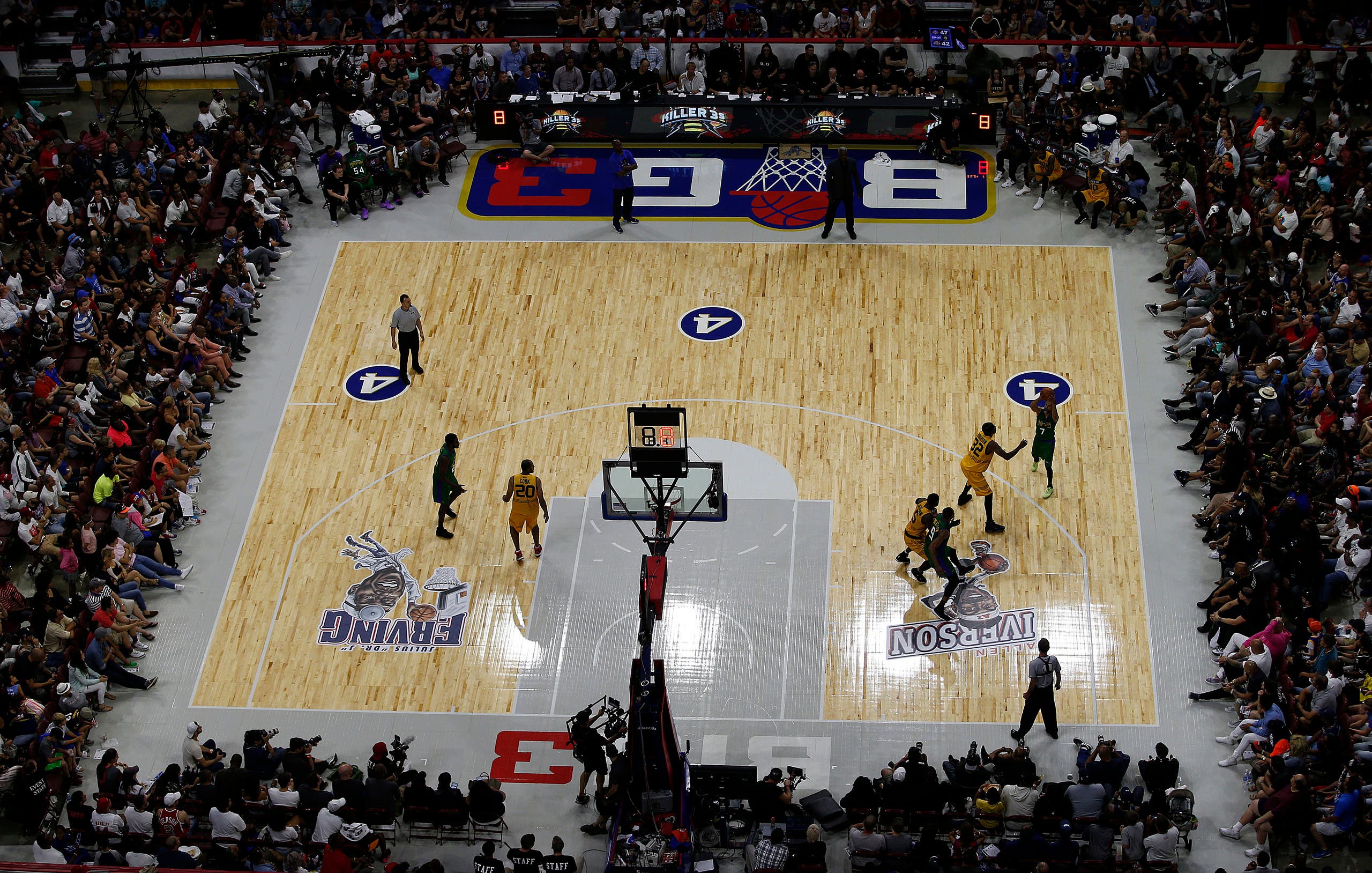 The Big3 league in action on July 16, 2017. The Killer 3's play the 3 Headed Monsters during a BIG3 basketball game in Philadelphia, Pa. (AP)
Qatar lobbying plot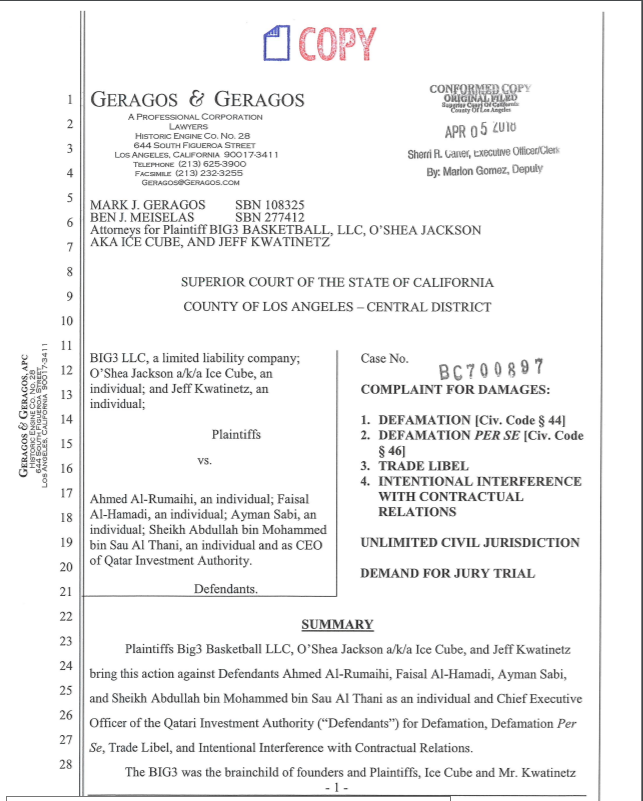 Screenshot of the opening page of the complaint for damages against Ahmed al-Rumaihi, Faisal al-Hamidi, Ayman Sabi, Sheikh Abdullah bin Mohammed bin Saud al Thani. Received May 14.
Access to Steve Bannon, Michael Flynn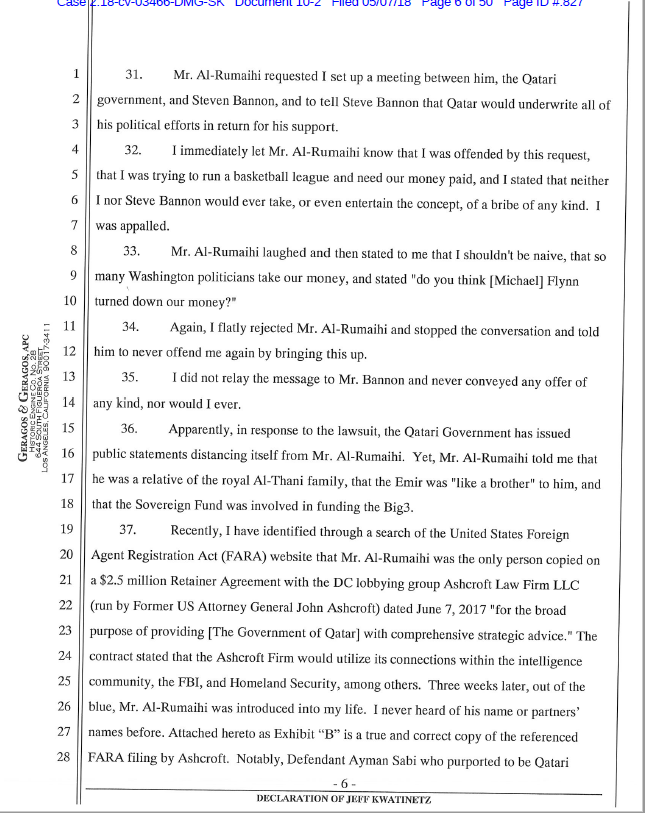 A screenshot from the 'Declaration of Jeff Kwatinetz in support of plaintiffs' motion for leave to conduct jurisdictional discovery.' Received May 14, 2018.
Why was Ahmed Al-Rumaihi meeting with Michael Cohen and Michael Flynn in December 2016 and why did Mr. Al-Rumaihi later brag about bribing administration officials according to a sworn declaration filed in court?

— Michael Avenatti (@MichaelAvenatti) May 13, 2018
SHOW MORE
Last Update: Friday, 29 May 2020 KSA 12:39 - GMT 09:39