US President Donald Trump on Monday suggested he would use federal troops to end unrest that has erupted following the death of George Floyd, an unarmed black man killed in police custody last week.

"If a city or state refuses to take the actions that are necessary to defend the life and property of their residents, then I will deploy the United States military and quickly solve the problem for them," Trump said during brief remarks at the White House.

The demonstrations have been largely peaceful, but police in some cities have used force against journalists and protesters, and protesters have clashed with police. Many US cities have set curfews.


What is the insurrection act?


Can trump send in troops without a governor's approval?

Has it been invoked before?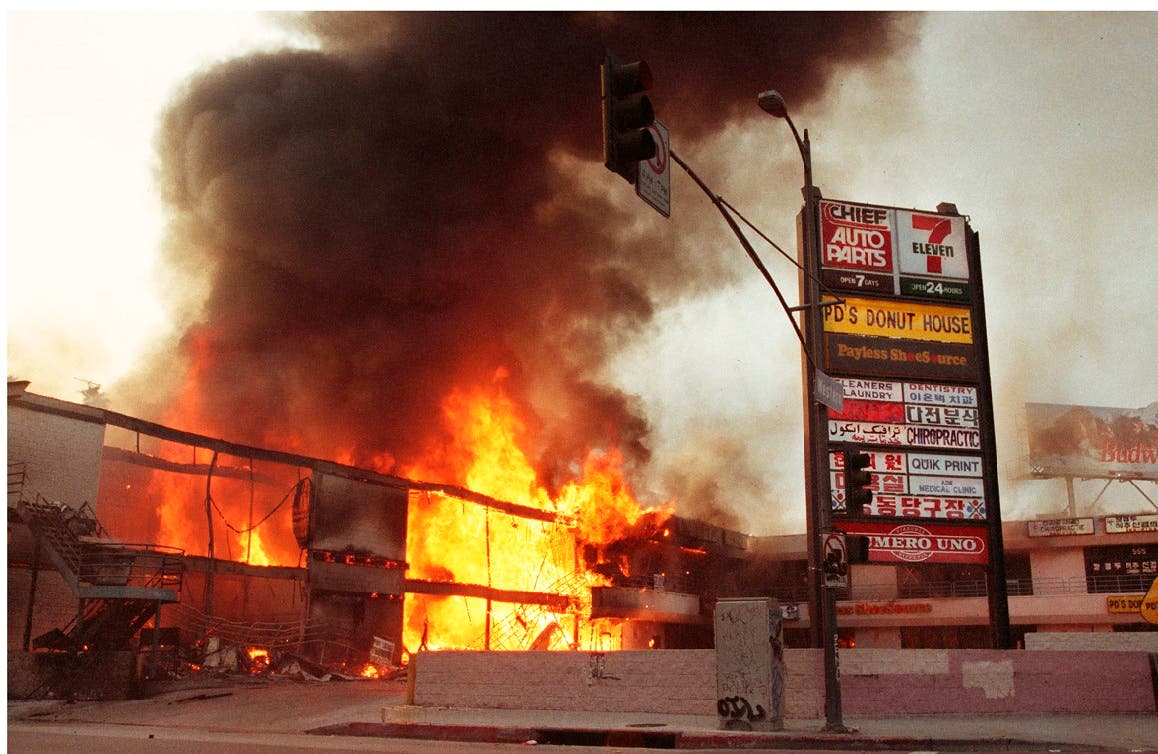 A picture shows a corner shopping center that was burned down during the 1992 Los Angeles Riots following the killing of Rodney King, May 1, 1992, Los Angeles, California April 25, 2012. (Reuters)

Yes. The Insurrection Act has been invoked on dozens of occasions through US history. Since the civil rights movement of the 1960s, its use has become "exceedingly rare," according to a report by the Congressional Research Service.

The Insurrection Act was last used in 1992, when the acquittal of four Los Angeles police officers in the beating of black motorist Rodney King led to deadly riots.

Can a court strike down trump's application of the law?
SHOW MORE
Last Update: Tuesday, 02 June 2020 KSA 07:16 - GMT 04:16