On April 30, Syrian tycoon Rami Makhlouf, a cousin of President Bashar al-Assad and a member of the regime's inner circle, made an unprecedented social media appearance that baffled the public.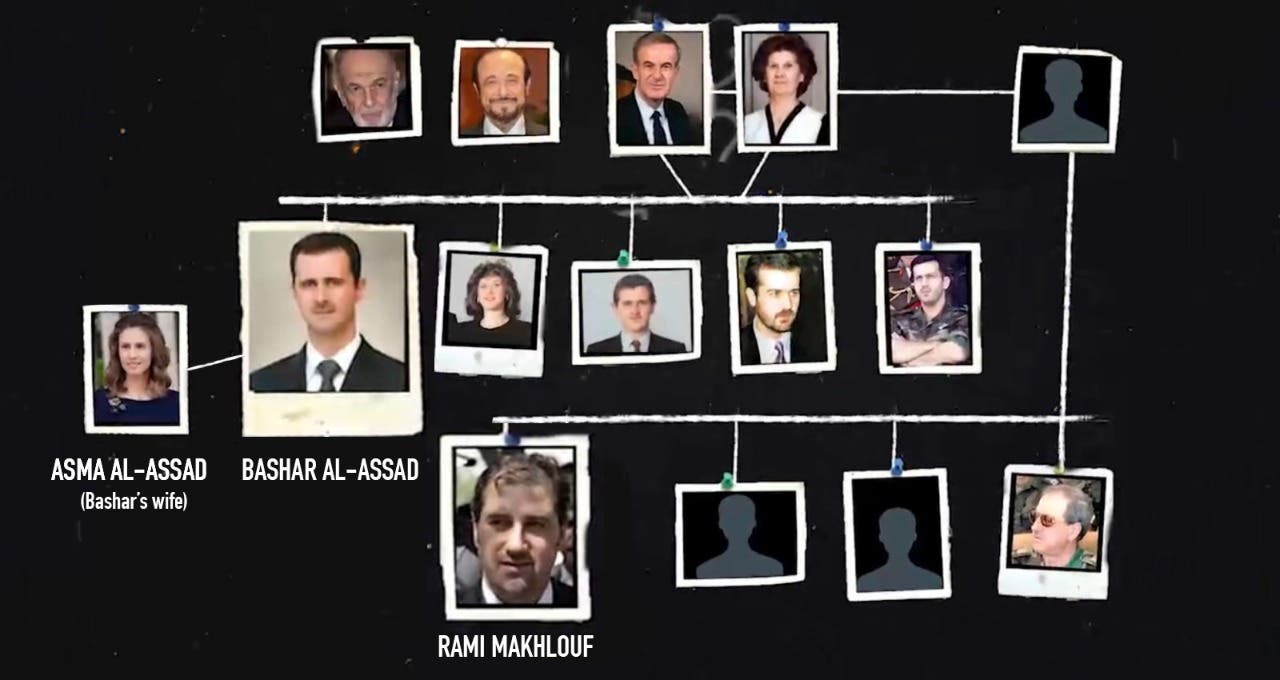 The Assad-Makhlouf family tree.
Part I: Makhlouf and the Assads, an inextricable relationship.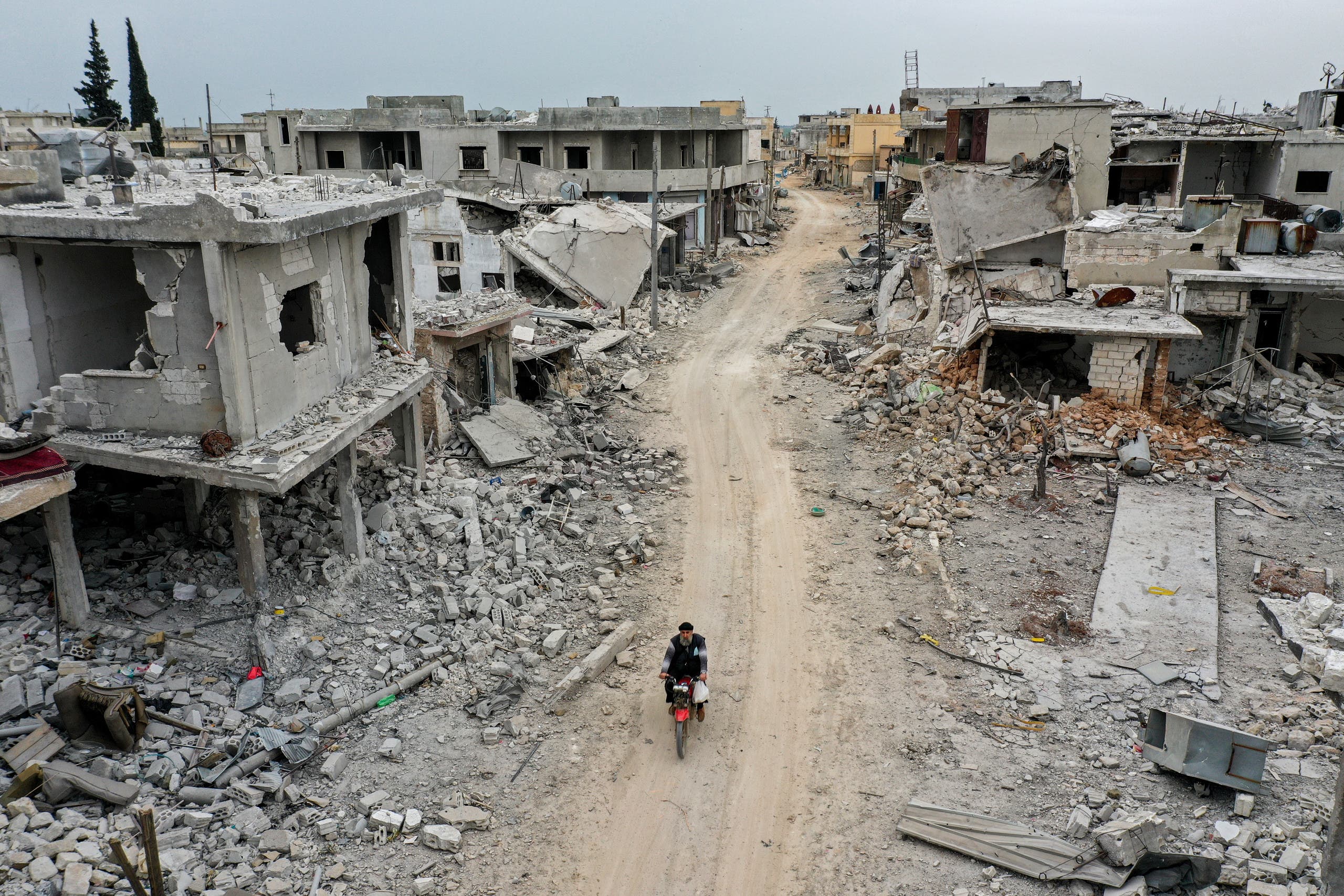 This picture taken on March 12, 2020 shows an aerial view of the town of Afis, which has sustained widespread destruction due to heavy fighting and air-strikes by pro-Syrian regime forces, in the northwestern Idlib province. (AFP)
"People are saying there is money I have to pay... We are not playing games. You are our people, our family. Would anyone steal from themselves?" Syrian businessman Rami Makhlouf says in a video, giving a glimpse into rifts in the regime's inner circle. https://t.co/0w8kBTTq6M pic.twitter.com/M0ofZu3rM7

— Al Arabiya English (@AlArabiya_Eng) May 2, 2020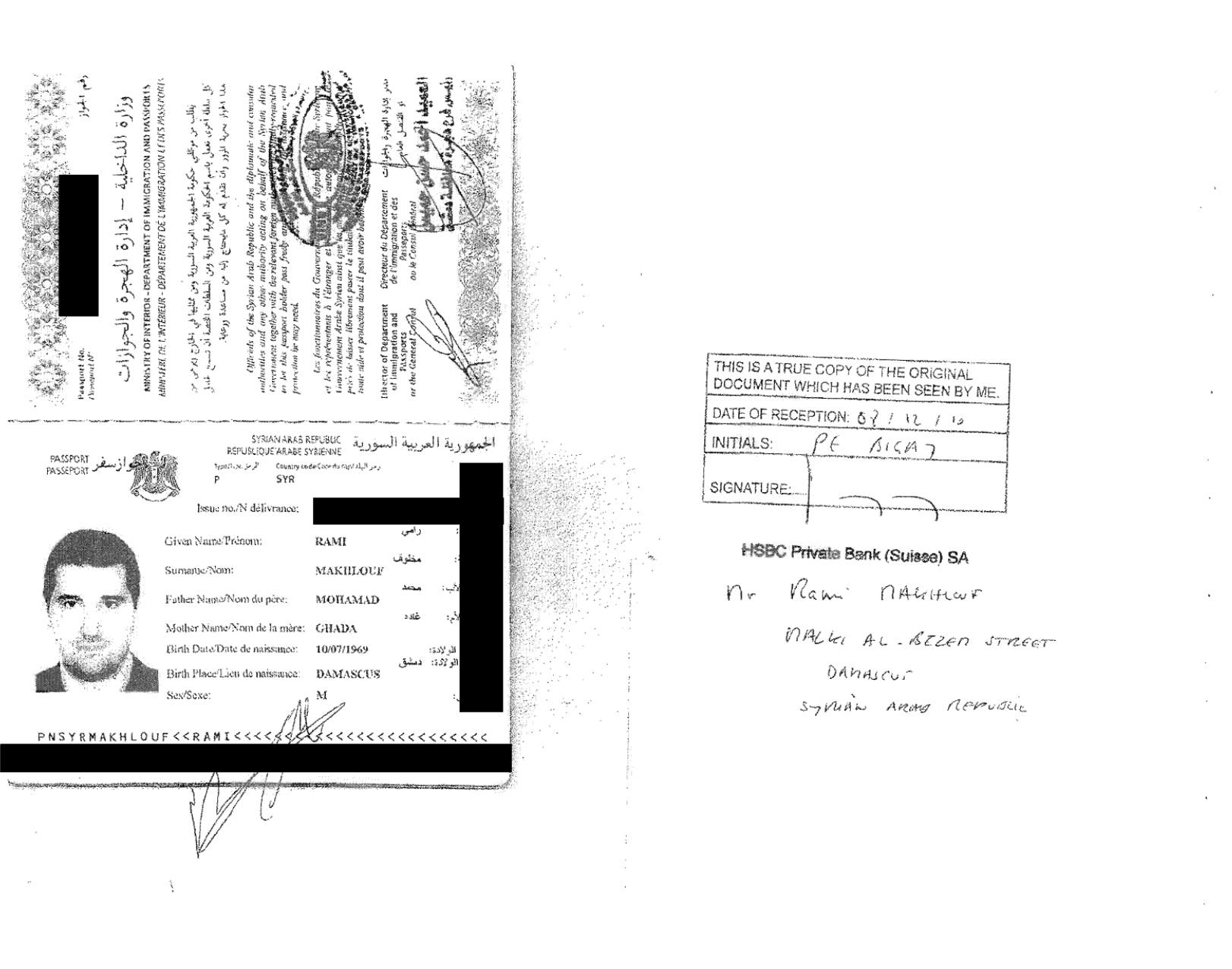 Rami Makhlouf's passport, posted by the International Consortium of Investigative Journalists' Offshore Leaks Database. Makhlouf was implicated in the Panama Papers. (ICIJ)
The 'honourable lineage' of the Makhloufs, and the 'rural' Assads.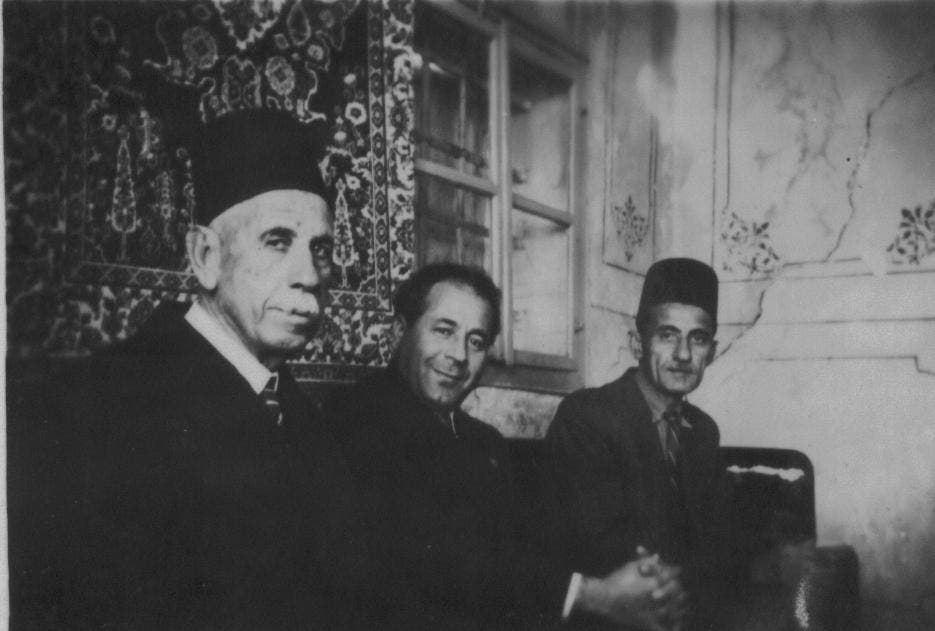 A historical photograph of Antoun Saadeh (center), the head of the SSNP, with two of Makhlouf's descendants. (Twitter, @MichaelARPage)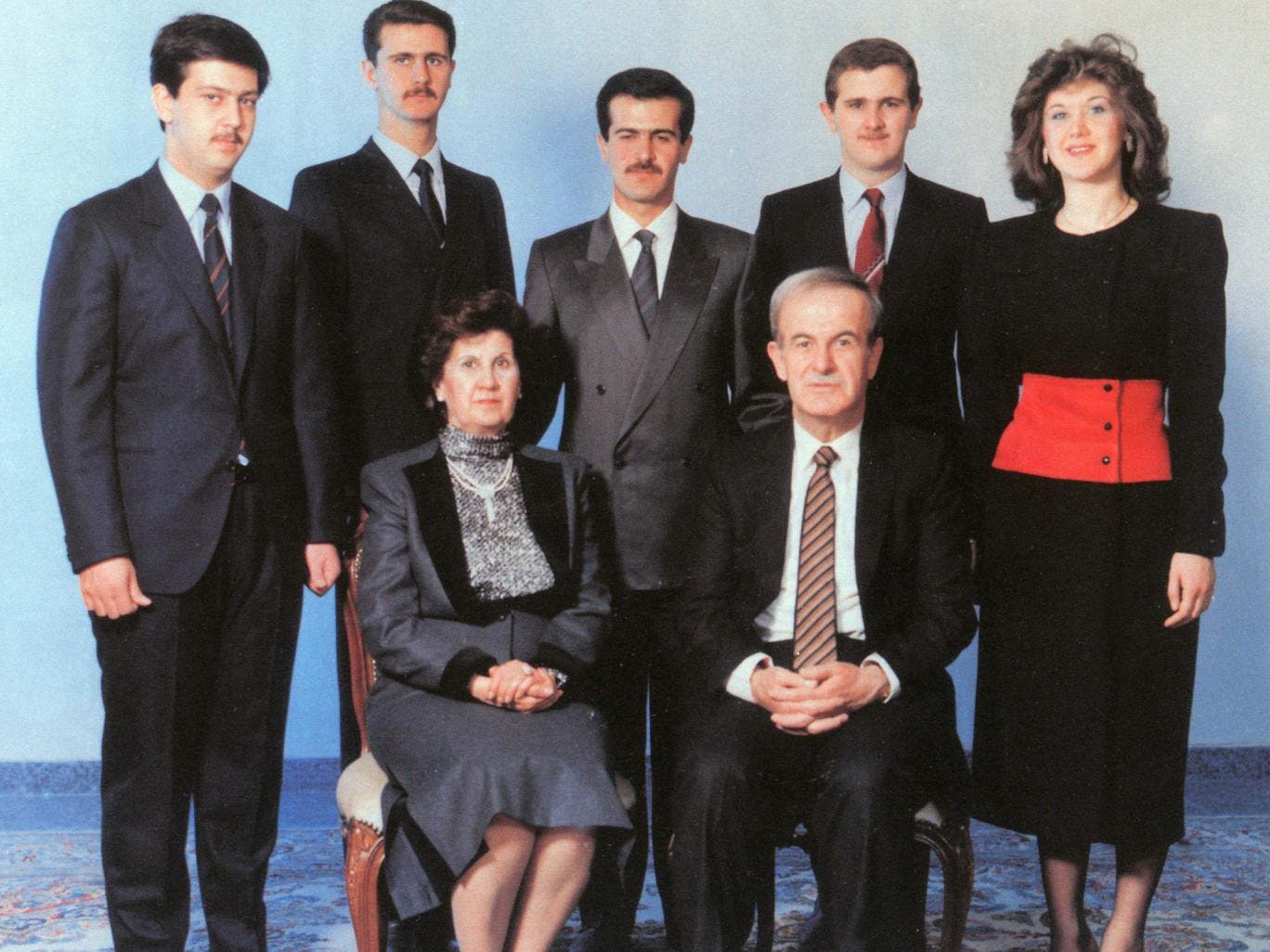 The Assad family. Aniseh Makhlouf (lower left) and Hafez al-Assad (lower right), with their five children behind them. (AFP)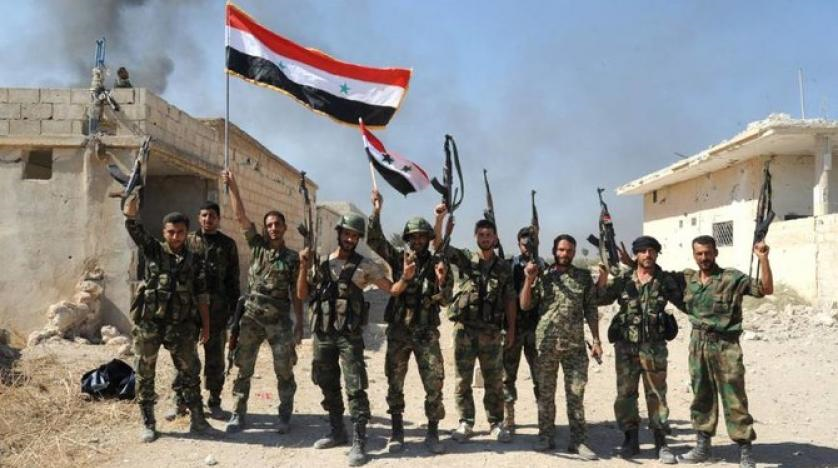 Syrian regime forces. (AFP)
Makhlouf's business successes further intertwine the two families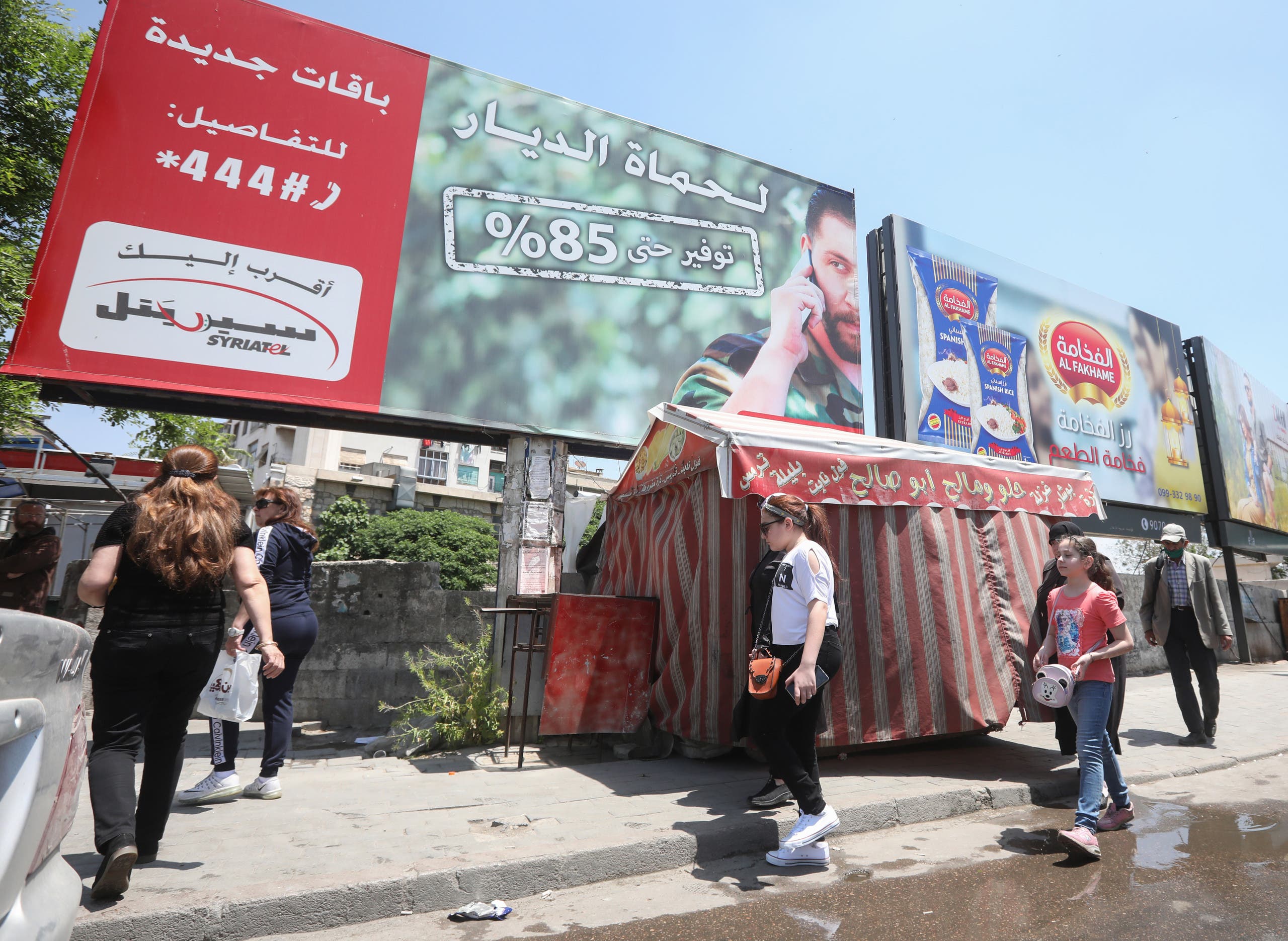 People walk underneath an advertising billboard of Syria's largest mobile operator Syriatel, owned by businessman Rami Makhlouf, in the Syrian capital Damascus on May 11, 2020. (Reuters)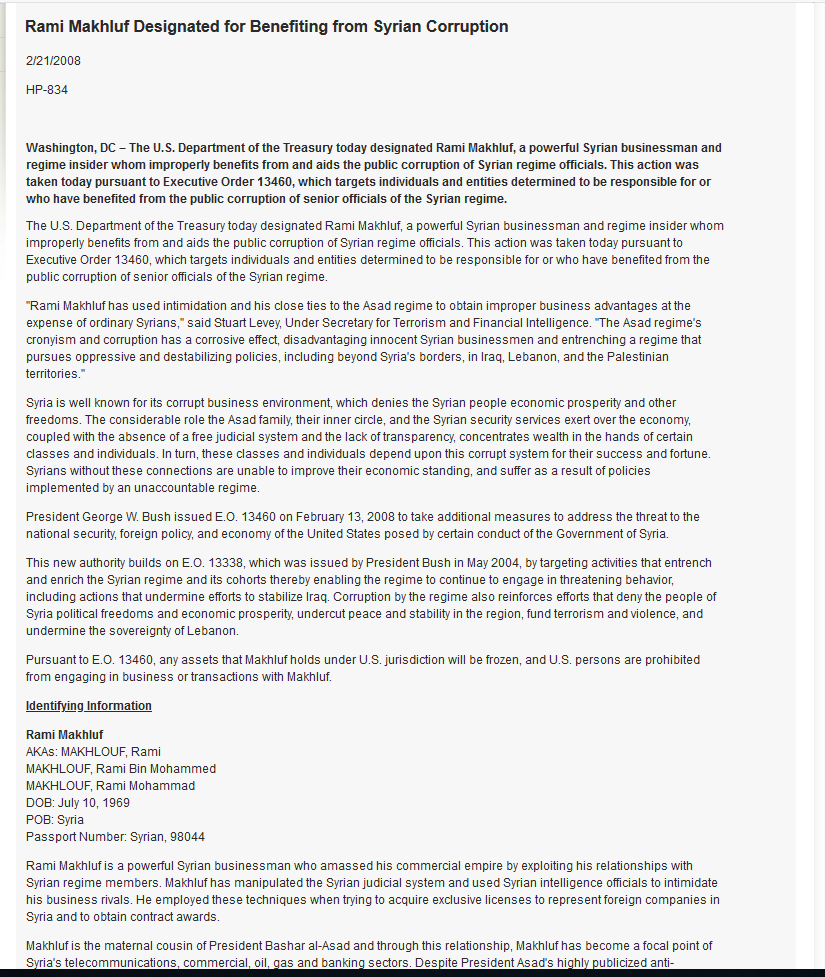 A screengrab from the February 21, 2008, US Treasury designation of Rami Makhlouf for 'Benefiting from Syrian Corruption.'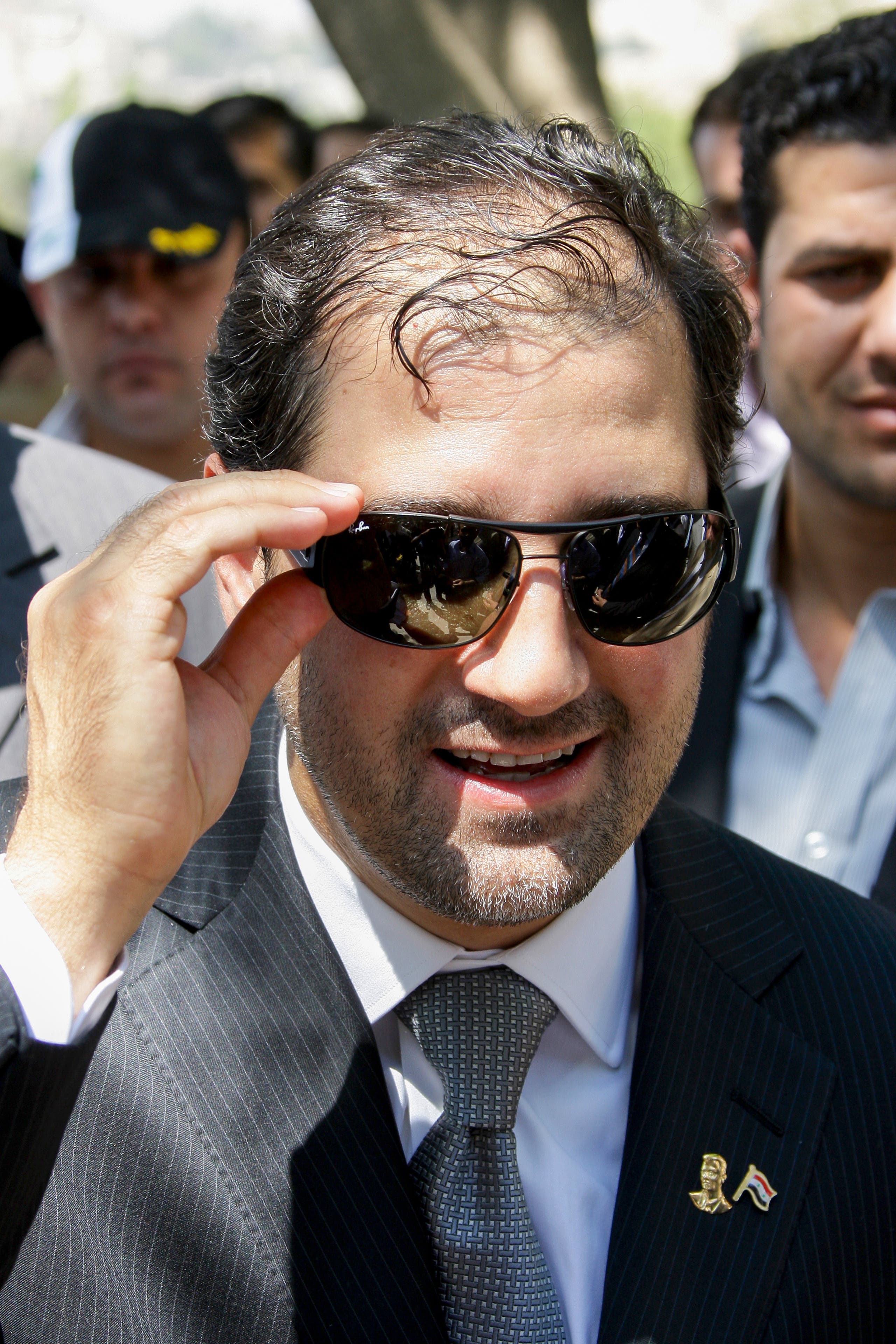 A picture taken on July 17, 2010, shows Rami Makhlouf attending the ceremony of raising a Syrian flag on a 107-metre pole over Damascus to celebrate President Bashar al-Assad's 10th year in power. (AFP)
Makhlouf's lasting influence among the Alawites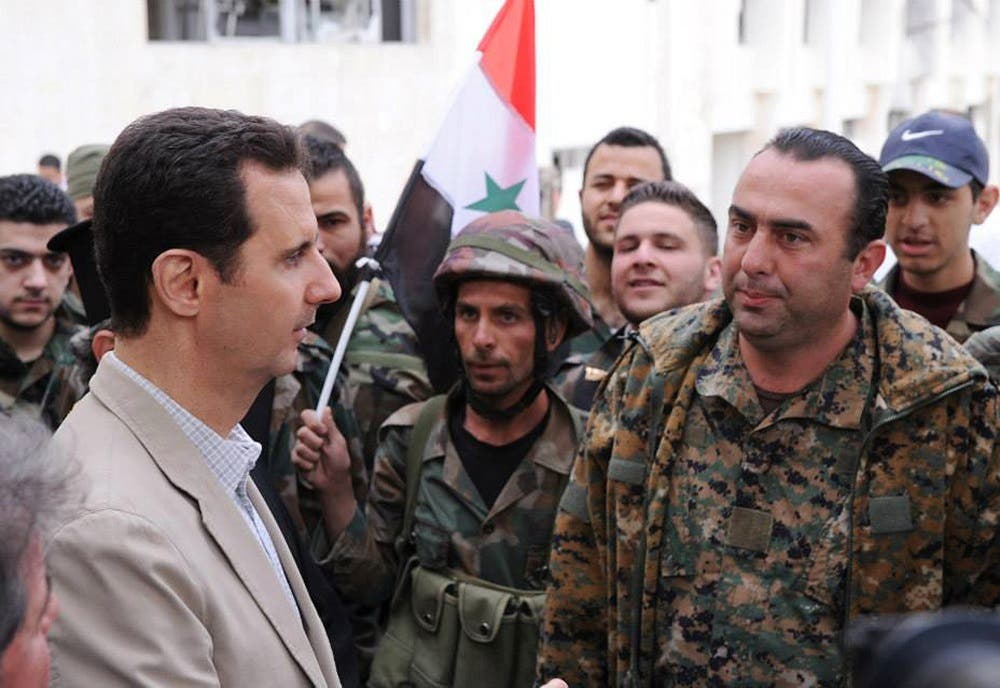 In this file photo taken on Sunday April 20, 2014 and released by the Syrian official news agency SANA, Syrian President Bashar Assad, left, talks to government soldiers during his visit to the Christian village of Maaloula, near Damascus, Syria. (SANA via AP, File)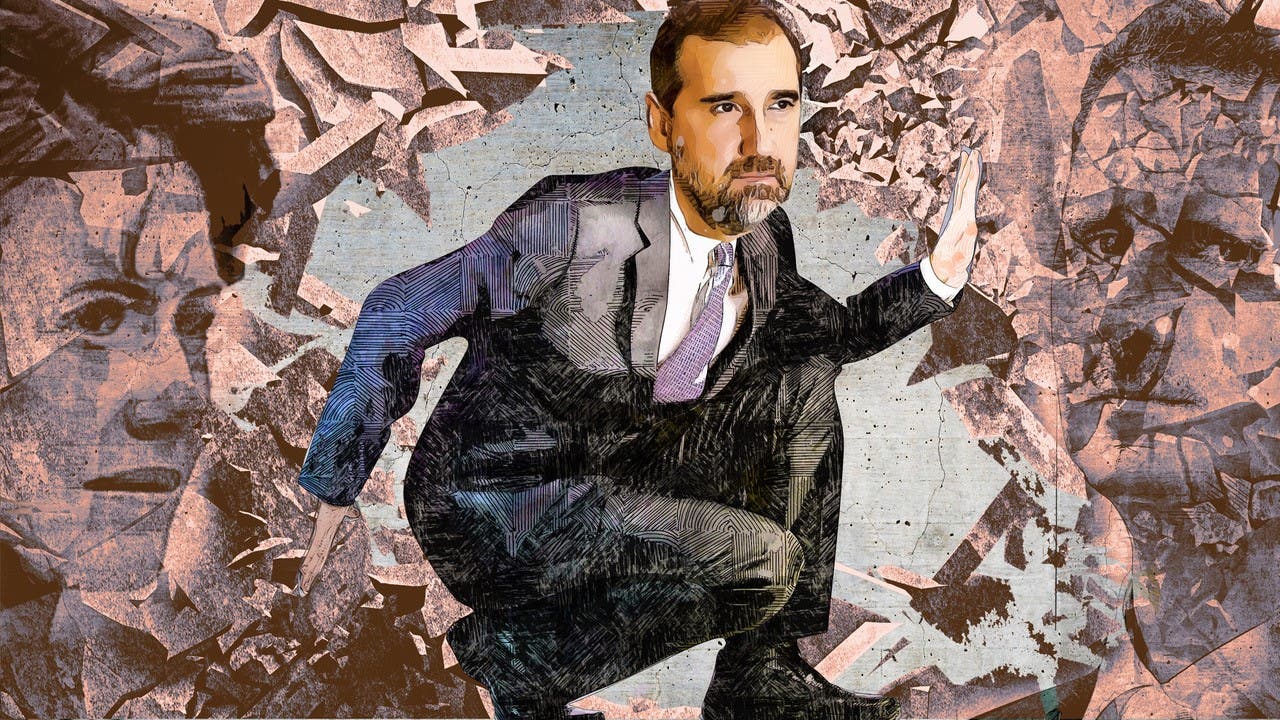 Rami Makhlouf boxed in. Illustration by Steven Castelluccia.
Part II: The crackdown on Makhlouf begins
Makhlouf's wealth expands, as Syria's economy contracts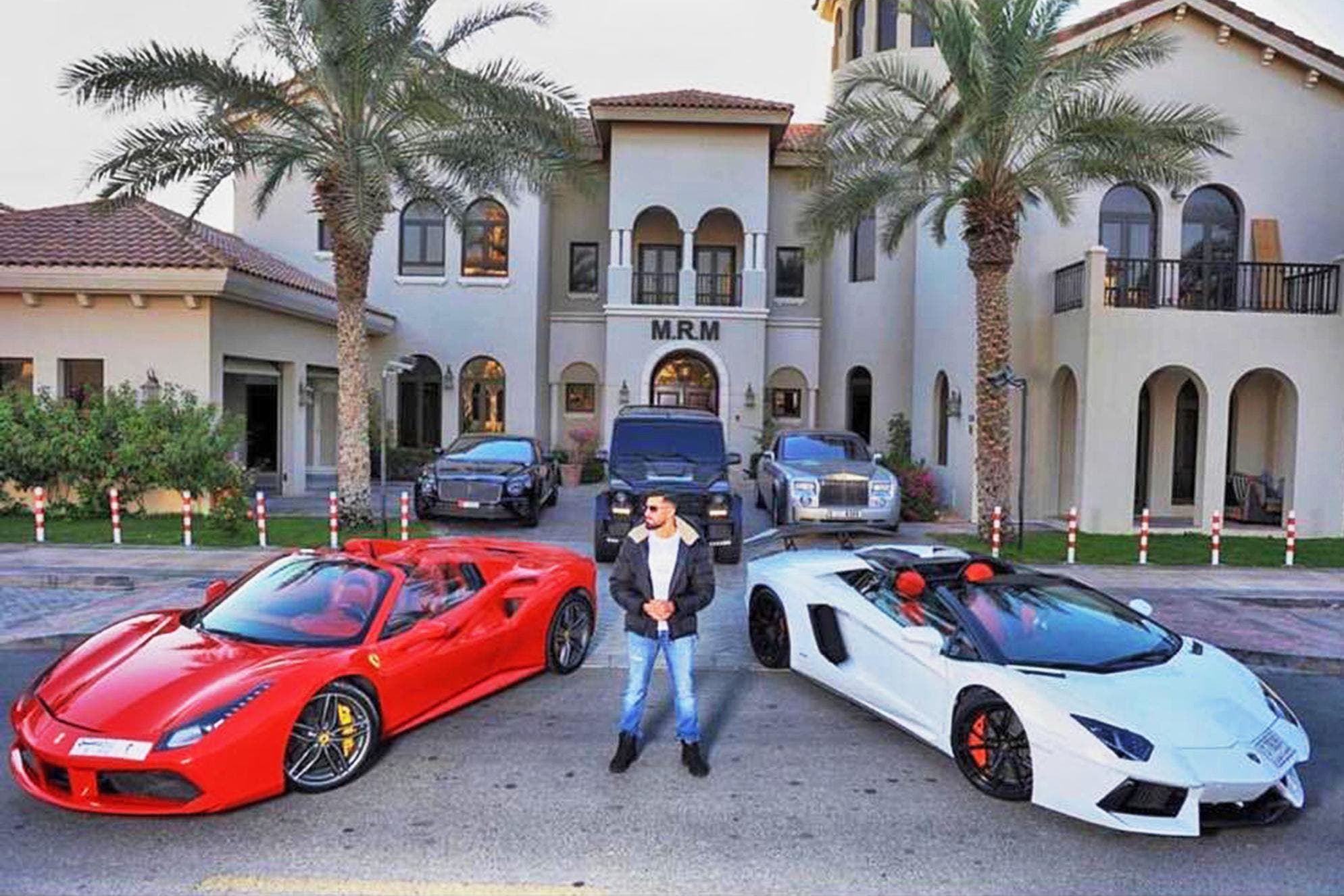 A shot from Mohammed Makhlouf's Instagram (@mohammad.r.makhlouf).
Asma and her businessmen threaten Makhlouf's empire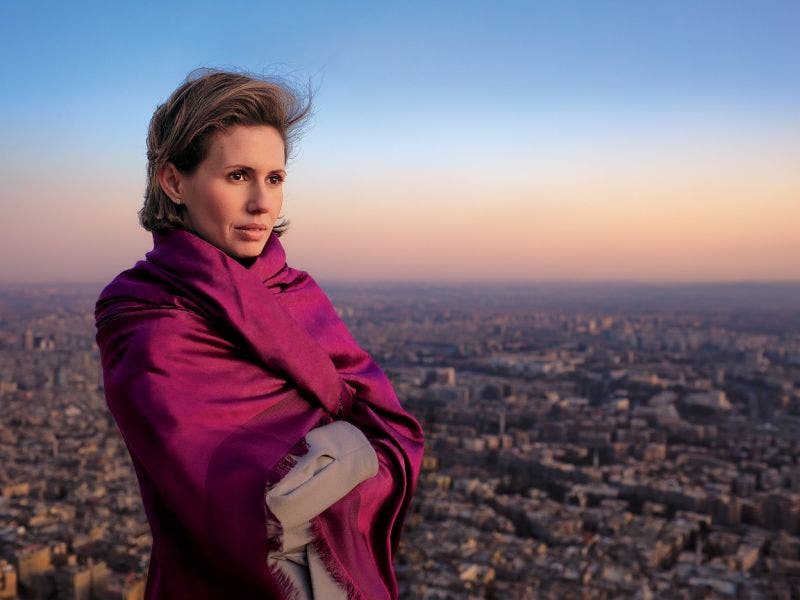 A shot of Asma al-Assad in her 'Rose in the Desert' Vogue Cover shoot, via Twitter (@therussophile)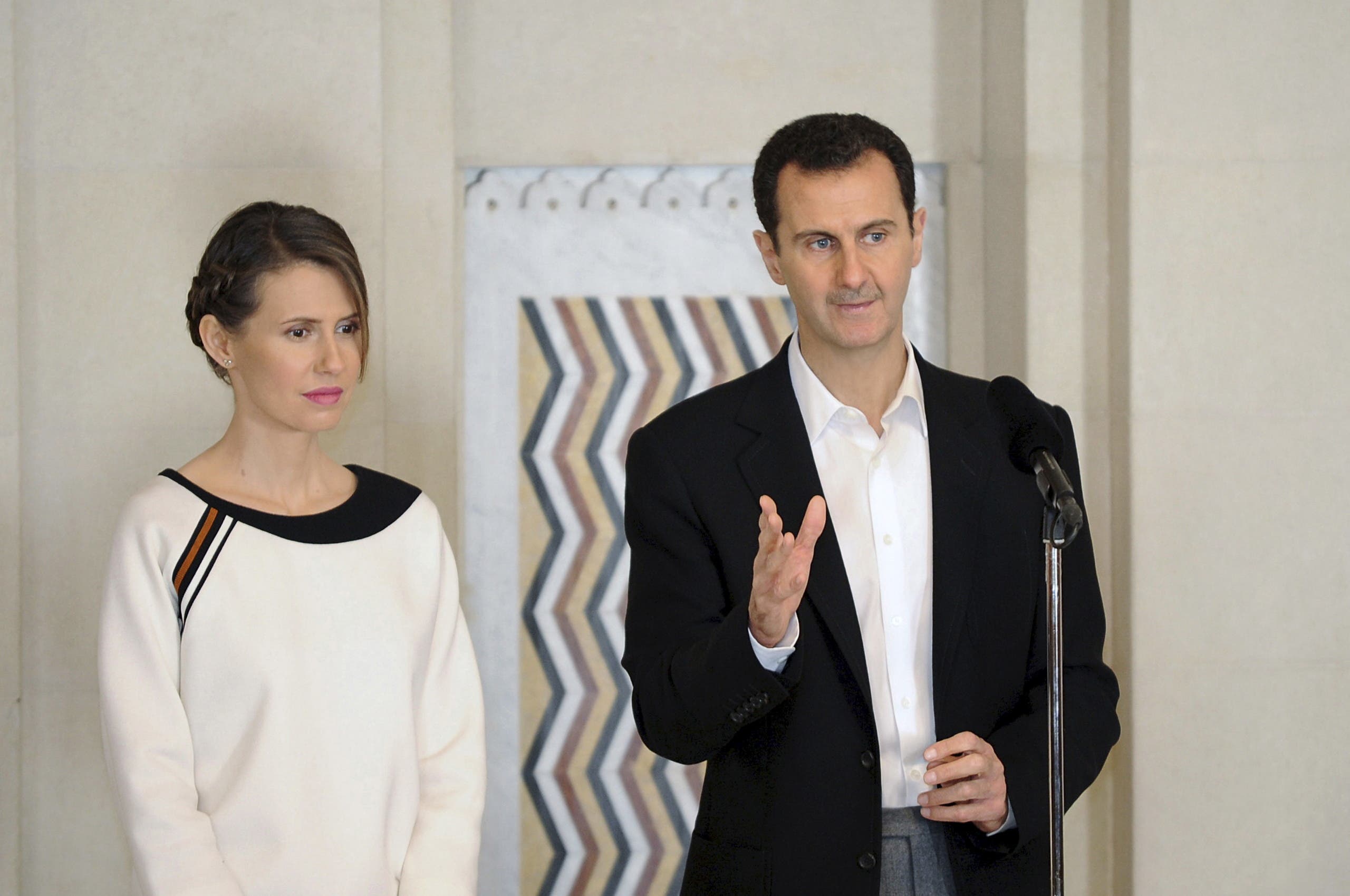 Syria's President Bashar al-Assad stands next to his wife Asma, as he addresses injured soldiers and their mothers during a celebration marking Syrian Mother's Day in Damascus, in this handout picture provided by SANA on March 21, 2016. (Reuters)
Geopolitical Implications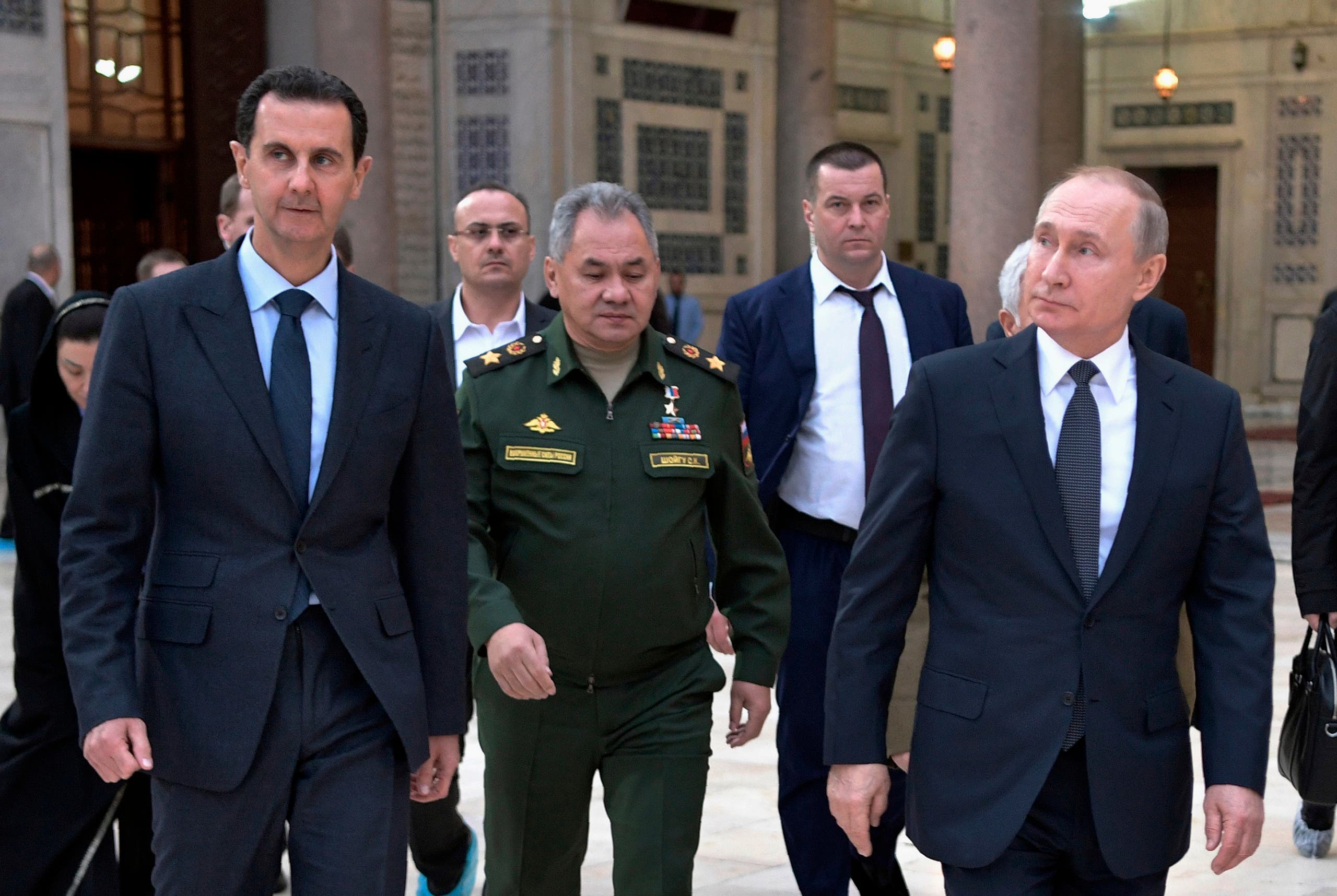 Russian President Vladimir Putin, right, Syrian President Bashar Assad, left, and Russian Defense Minister Sergei Shoigu, center, visit the Umayyad Mosque in Damascus, Syria, Tuesday, January 7, 2020. (AP)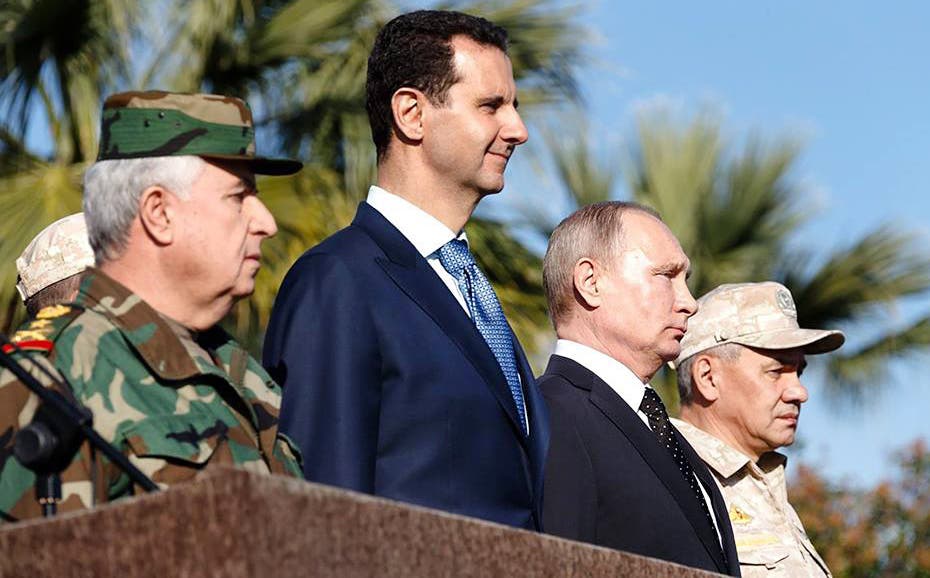 Assad with Putin during a recent visit.
What next for Makhlouf?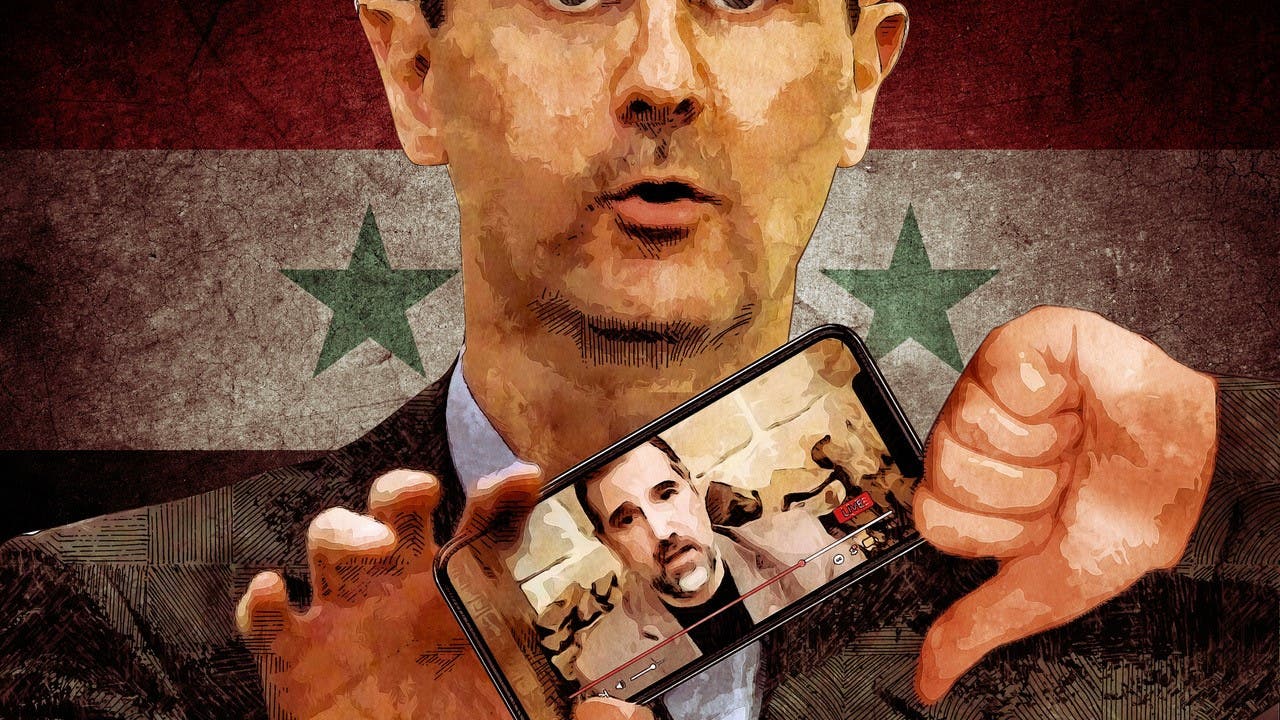 SHOW MORE
Last Update: Thursday, 04 June 2020 KSA 15:29 - GMT 12:29