Turkey's President Recep Tayyip Erdogan's crackdown against his critics escalated Tuesday when state media announced that arrest warrants have been issued for over 400 people, including soldiers, doctors, and teachers.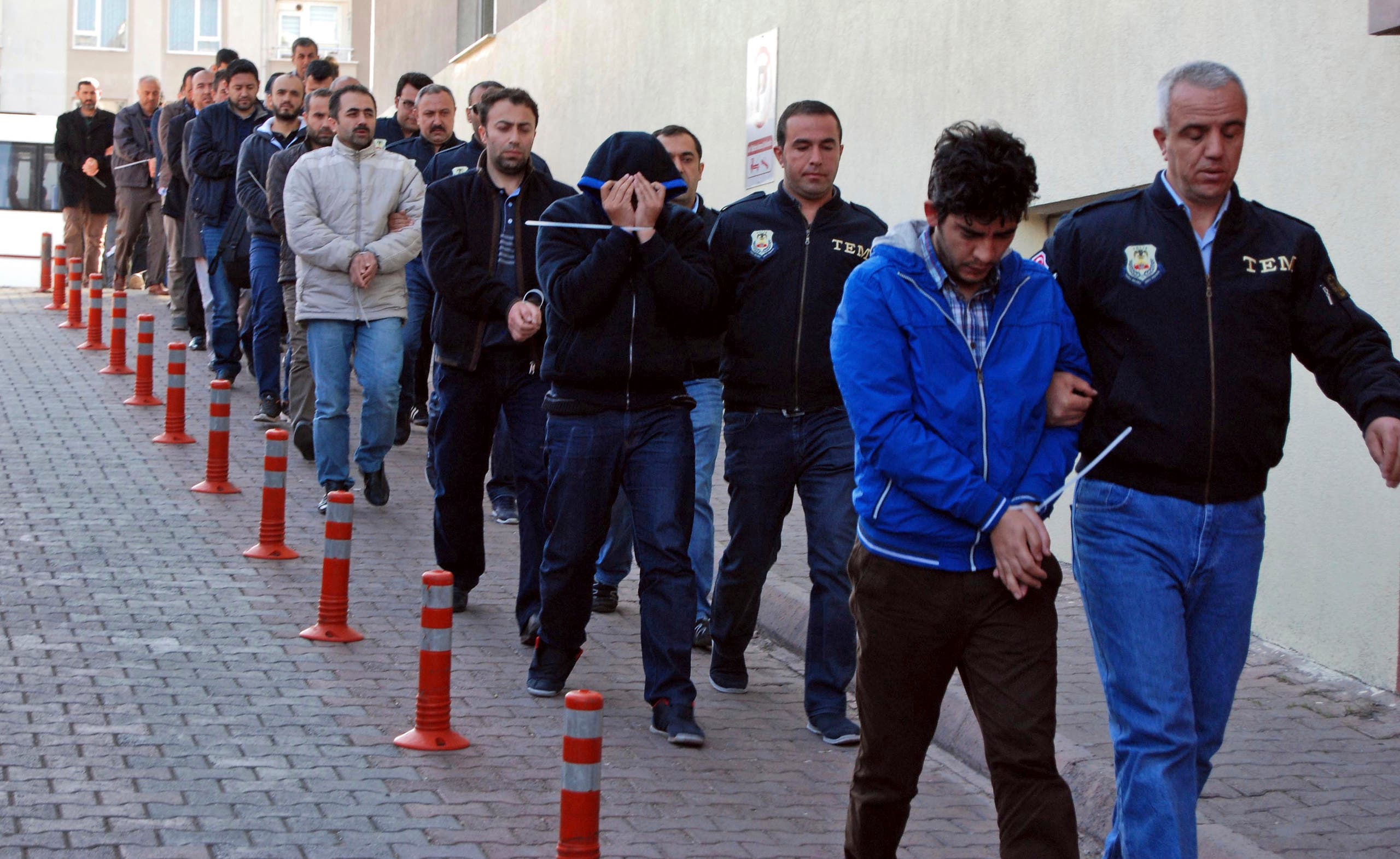 Police officers escort people arrested because of suspected links to US-based cleric Fethullah Gulen, in Kayseri, Turkey on April 26, 2017. (File photo: AP)
What is the Gulen movement?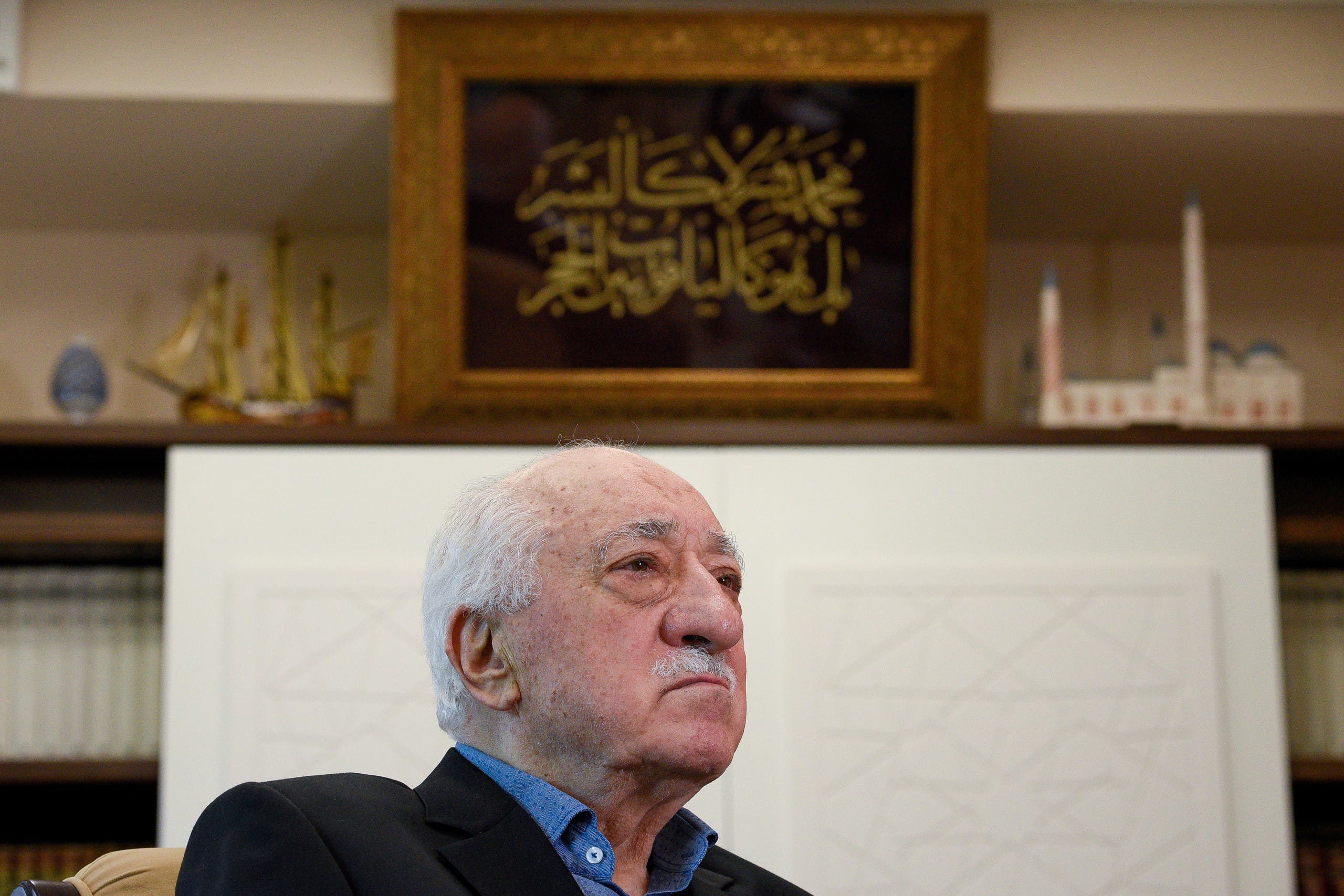 Fethullah Gulen at his home in Saylorsburg, Pennsylvania on July 10, 2017. (Reuters)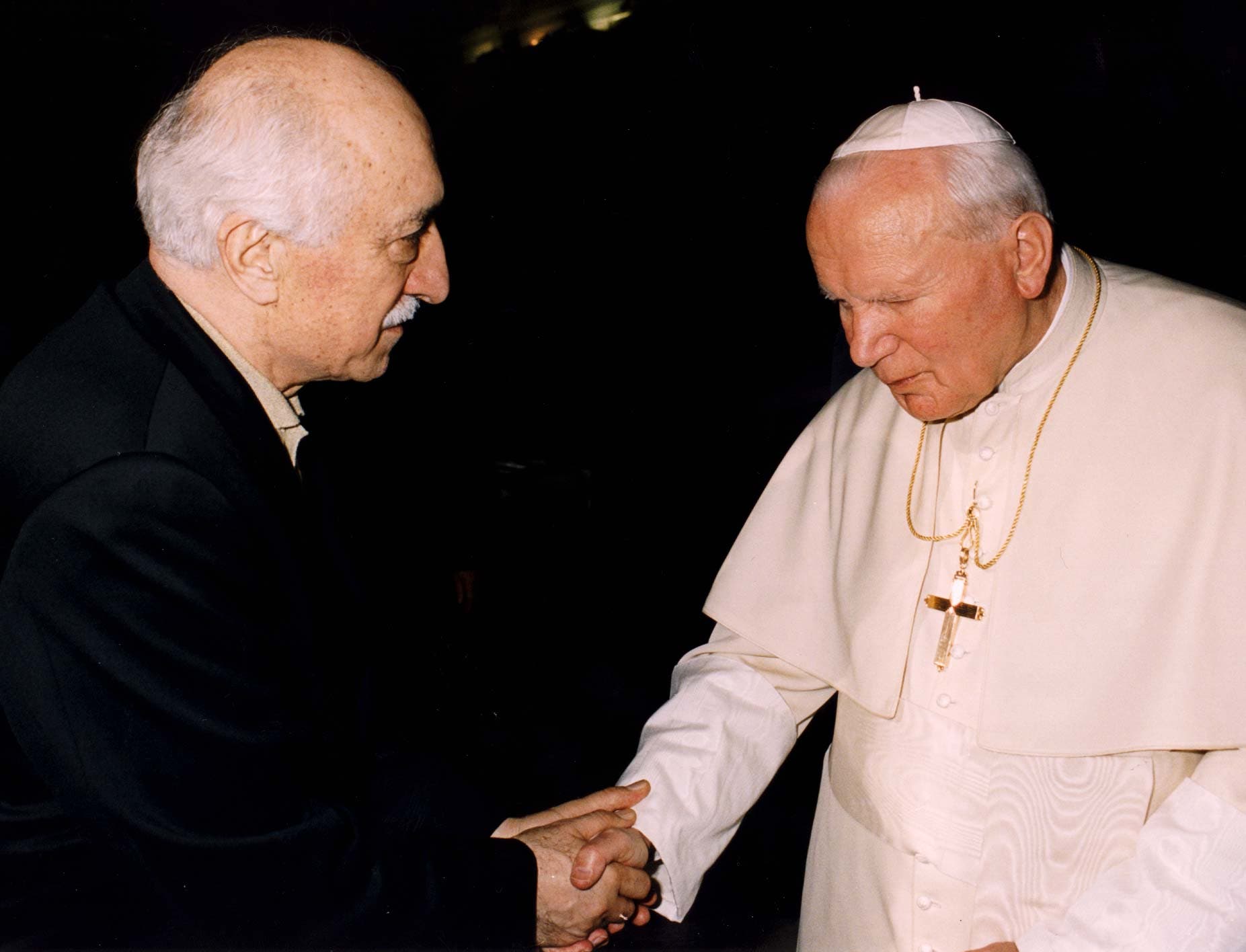 Turkey's Muslim spiritual leader Fethullah Gulen, at left, shakes hands with Pope John Paul II as they meet at the Vatican on February 9, 1998. (AP)
Why does Erdogan consider the Gulen movement a threat?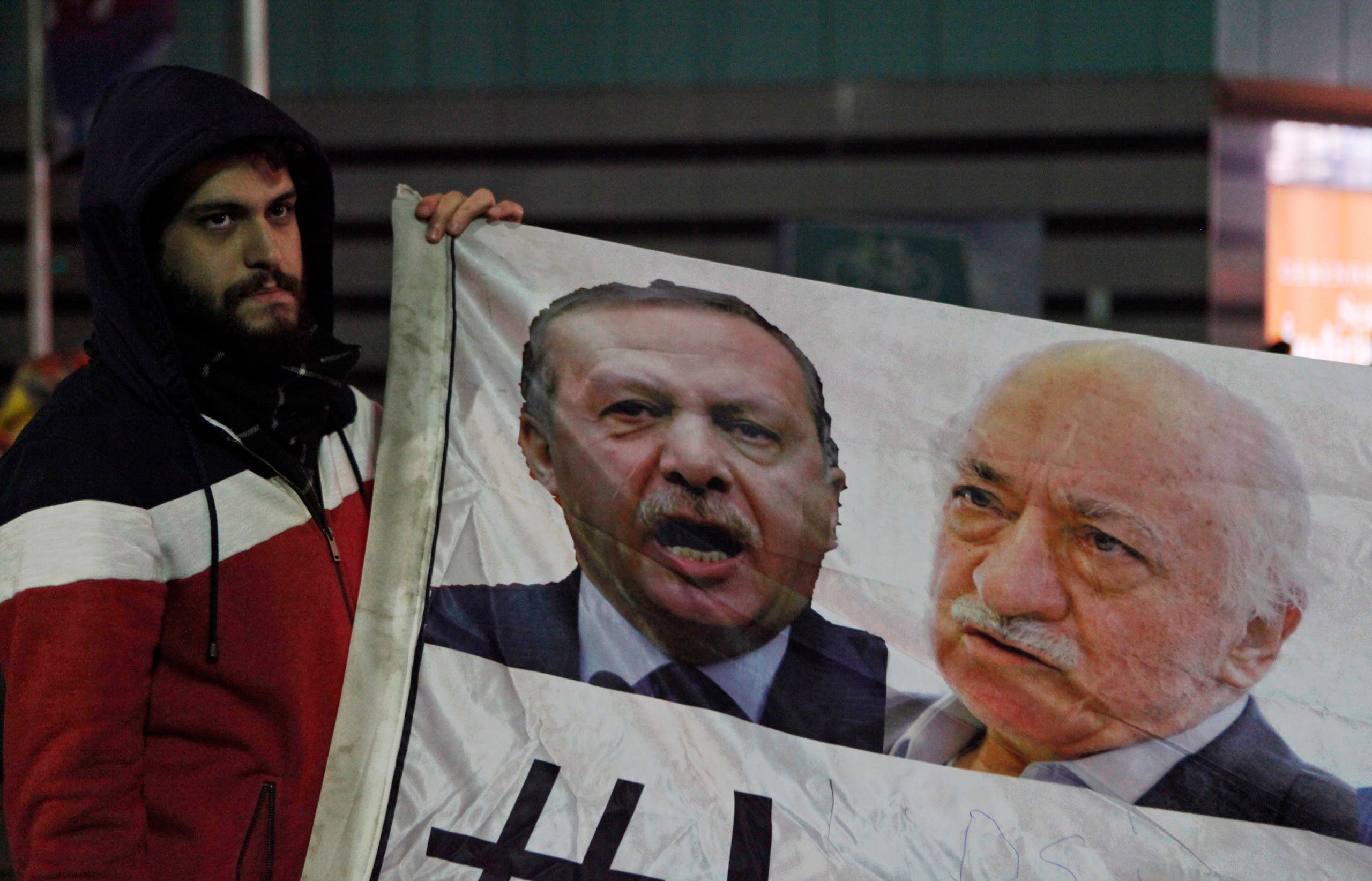 A demonstrator holds pictures of Erdogan and Gulen in Istanbul on December 30, 2013. (Reuters)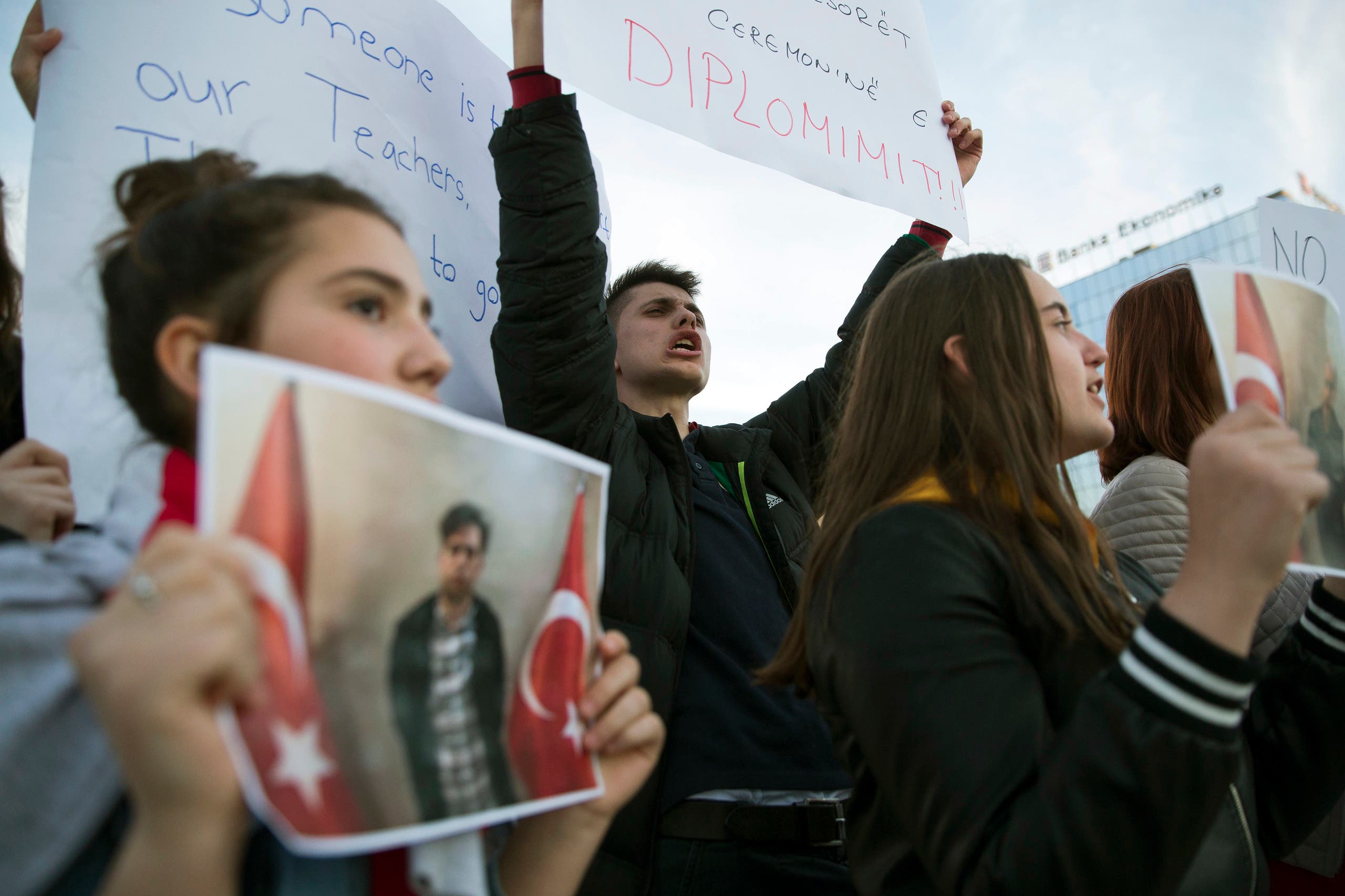 Students in Kosovo protest the arrest and deportation of their teachers, alleged to have worked with a group of schools said to be owned by Gulen, on March 29, 2018. (AP)
How has Erdogan treated Gulen supporters?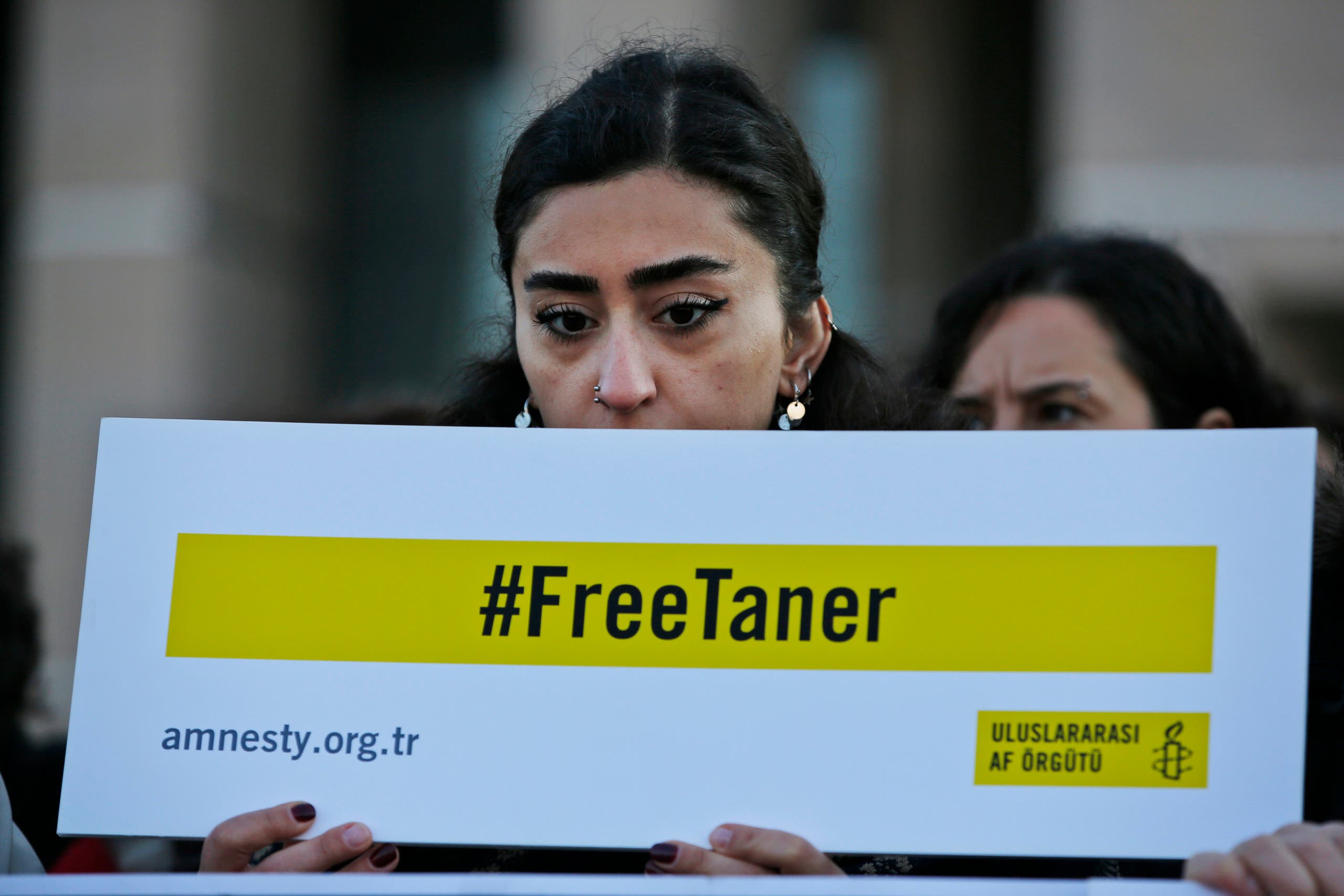 Human rights activists stage a protest, demanding the release of Amnesty's Turkey chairman Taner Kilic, imprisoned for alleged links to Gulen, in Istanbul. (AP)
Boston Celtics' Enes Kanter during the first half of an NBA basketball game on March, 8, 2020, in Boston. (AP)
Who else has Erdogan cracked down on?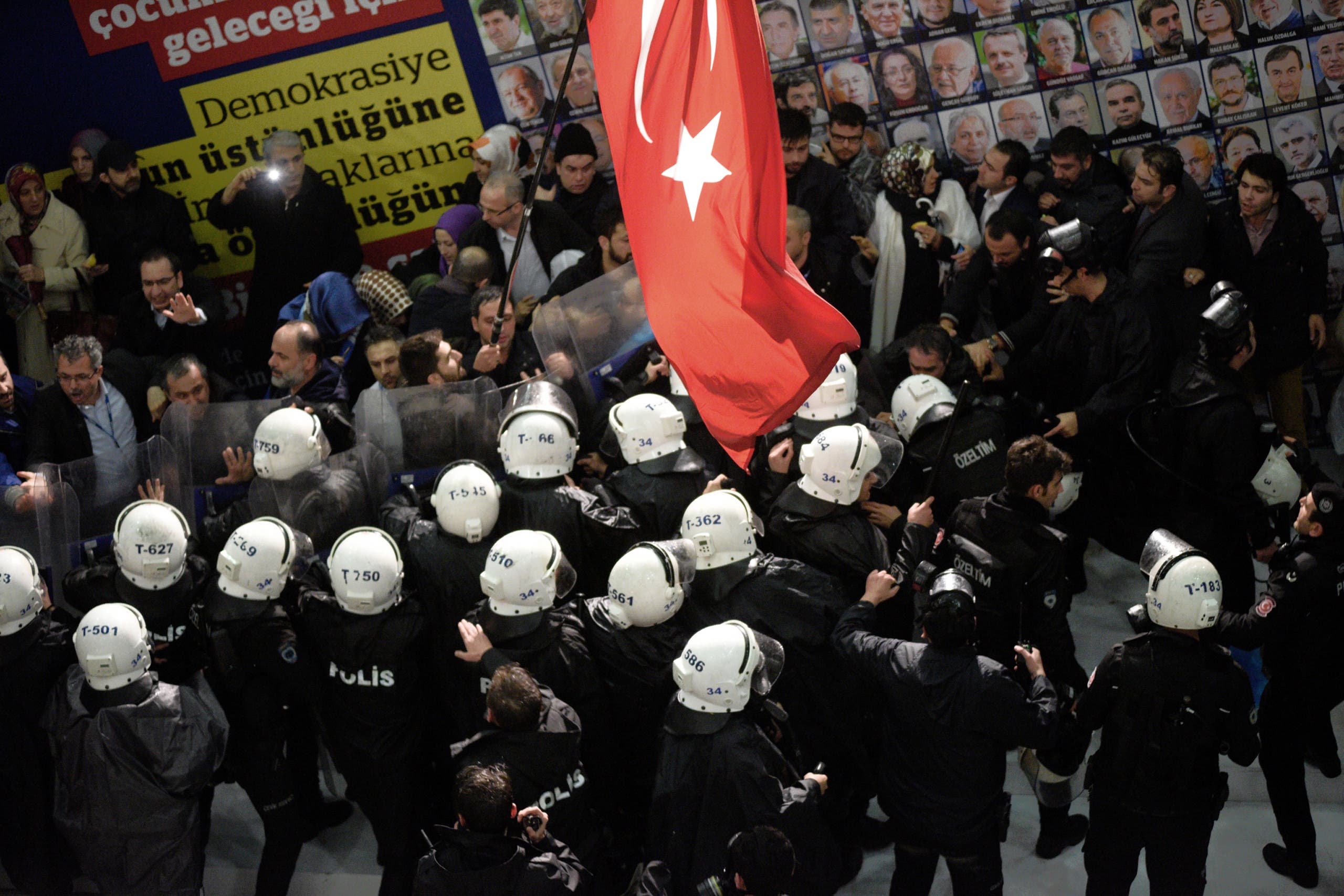 Riot police enter the headquarters of Zaman newspaper after using teargas and water cannons against the people gathered outside in support, in Istanbul on March 4, 2016. (AP)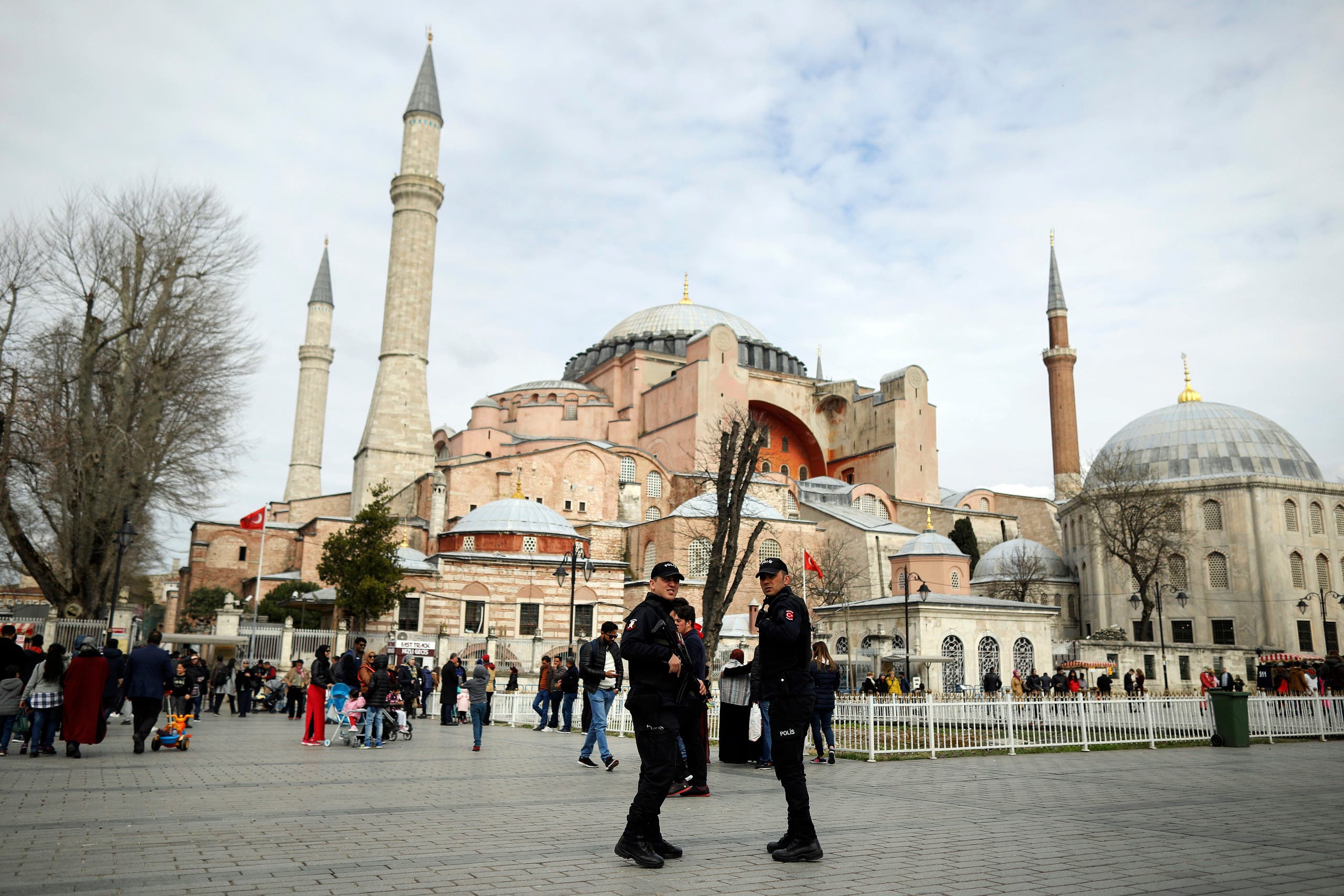 Turkish police secure the plaza in front of the Byzantine-era Hagia Sophia, one of Istanbul's main tourist attractions Hagia Sophia in Istanbul, Turkey, Friday, March 15, 2019. (AP)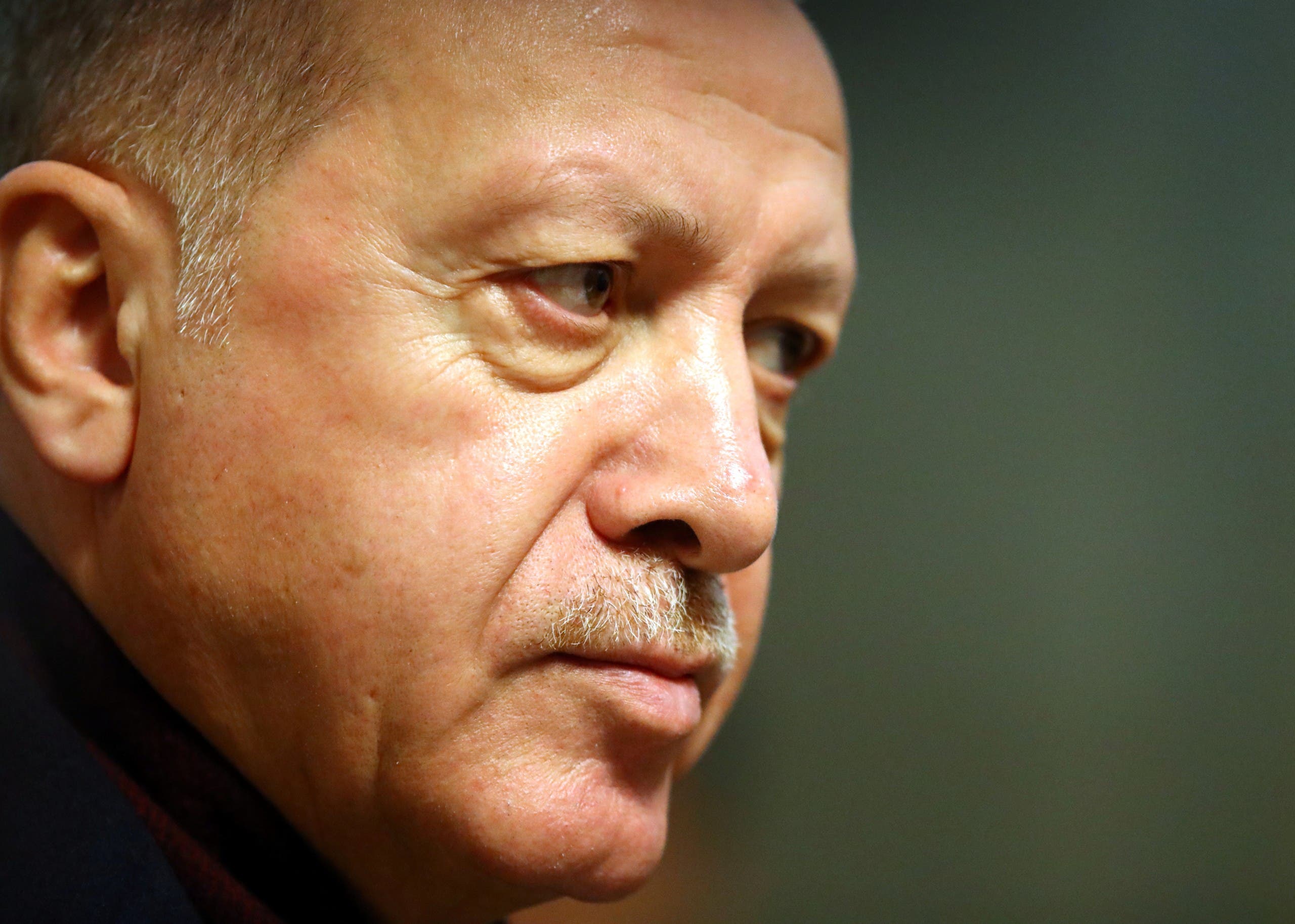 Turkey's President Recep Tayyip Erdogan in Geneva, Switzerland, December 17, 2019. (Reuters)
SHOW MORE
Last Update: Thursday, 11 June 2020 KSA 08:05 - GMT 05:05