The Libyan provinces of Sirte and Jufra are a "red line" for Egypt and the Libyan National Army (LNA), said Egypt's President Abdel Fattah al-Sisi and an LNA official on Sunday, as the rival Turkish-backed Government of National Accord (GNA) continued to make military advances.
Watch: The elders' council of #Sirte reaffirm their support for the Libyan National Army against the "barbaric Turkish and treacherous militant invasion" of #Libya, backing Egypt's initiative for a peaceful solution to the conflict.https://t.co/Cb9rMsMkmd pic.twitter.com/IXcvx2IXHa

— Al Arabiya English (@AlArabiya_Eng) June 21, 2020
A 'red line'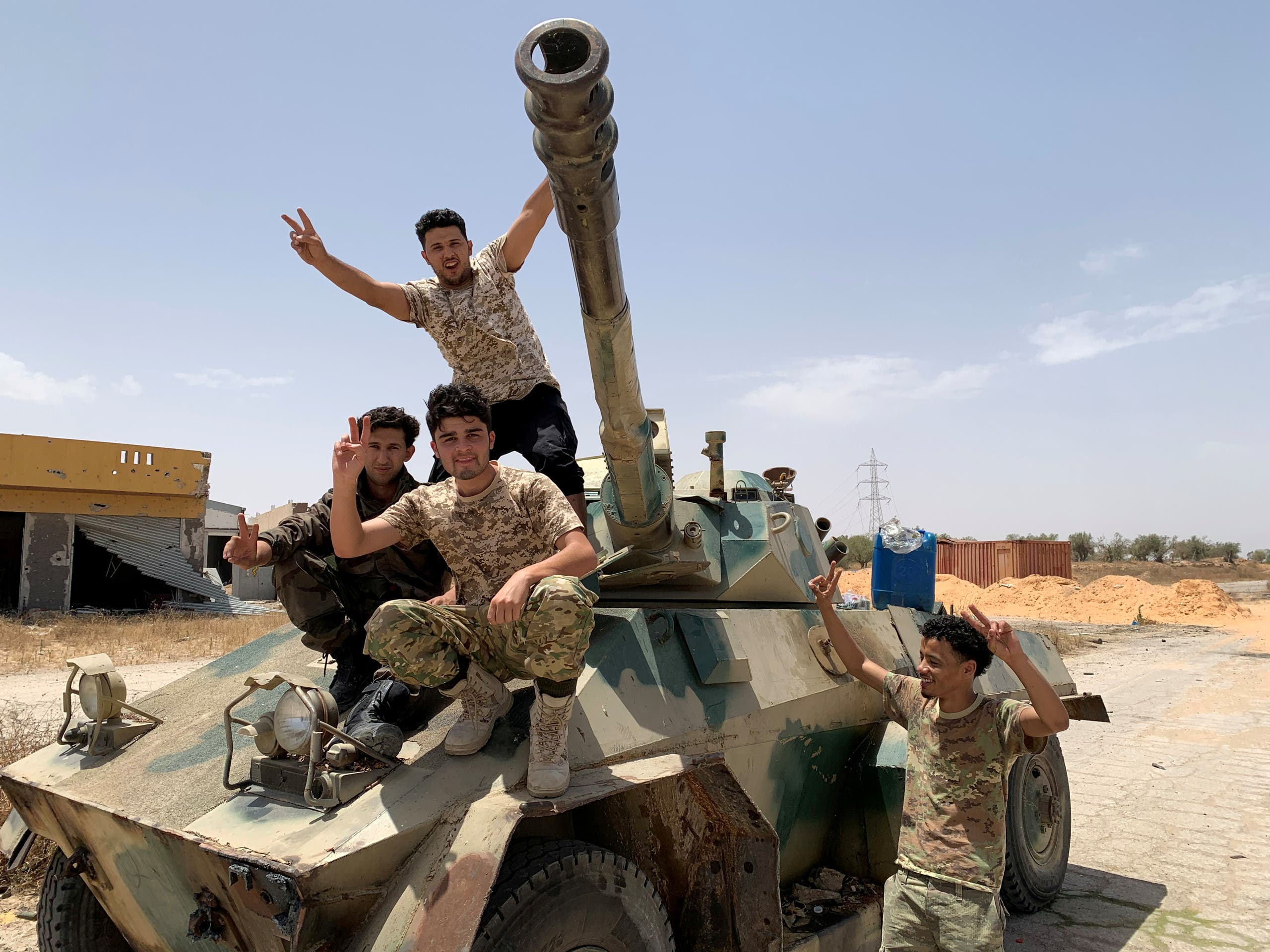 Fighters loyal to Libya's internationally recognised government celebrate after regaining control over the city, in Tripoli, Libya, June 4, 2020. (File photo: Reuters)
Why are Sirte and Jufra important?
#OOTT #Libya The Red Line: Turkey says Libyan forces it backs will cross it, Egypt says it may send its army to hold it. East of the line is Sirte Basin, two thirds of Libyan oil production. Libya has Africa's largest oil reserves. (Military/oil map: Petroleum Economist) pic.twitter.com/oMiFwiPeYT

— Chris Stephen (@reportingLibya) June 21, 2020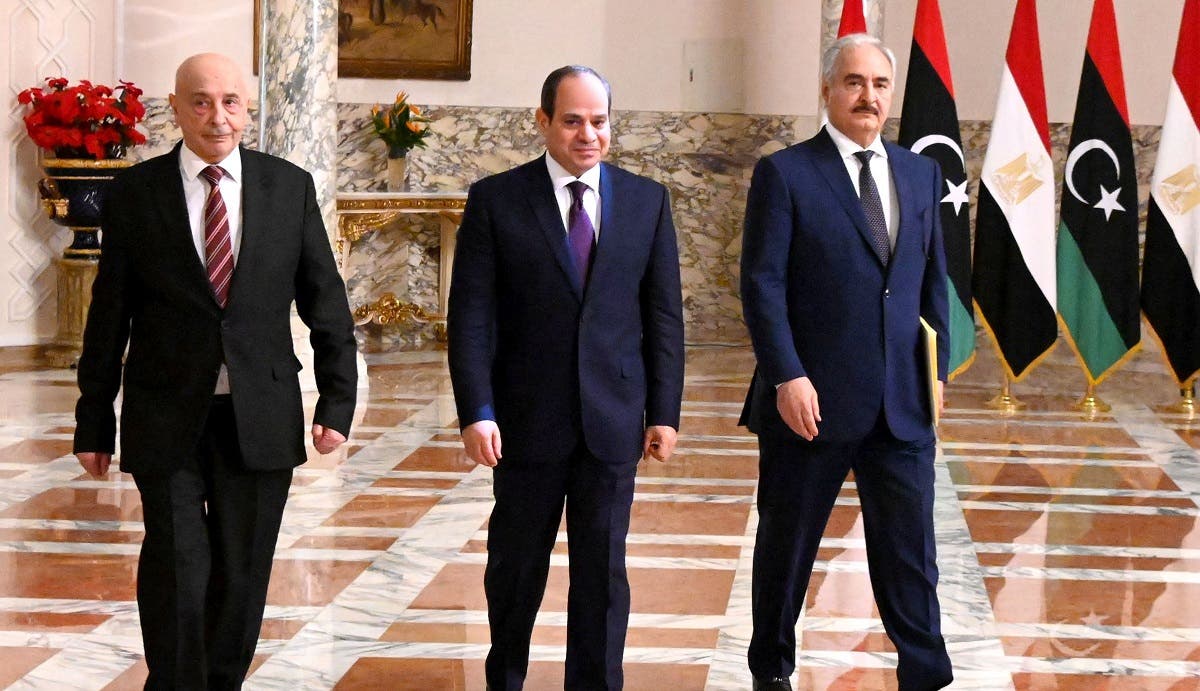 A handout picture released by the Egyptian Presidency on June 6, 2020 shows Egyptian President Abdel Fattah al-Sisi (C), Libyan commander Khalifa Haftar (R) and the Libyan Parliament speaker Aguila Saleh arriving for a joint press conference in the capital Cairo. (AFP)
Saudi Arabia, US stances
Watch: A Libyan extremist imam issues a fatwa that allows the Libyan Government of National Accord to kill prisoners of war from the rival Libyan National Army.#Libya https://t.co/UesAwOL9dd pic.twitter.com/HhjXa9NNMH

— Al Arabiya English (@AlArabiya_Eng) June 20, 2020
SHOW MORE
Last Update: Tuesday, 23 June 2020 KSA 09:38 - GMT 06:38