France stated yesterday that "enough objective elements" indicated that the double explosion, which ravaged the port of Beirut on Tuesday was of accidental origin. Many questions remain nonetheless over Tuesday's massive blast, killing at least 158 people and wounding 6,000 others.
Why was the ammonium nitrate kept in the port?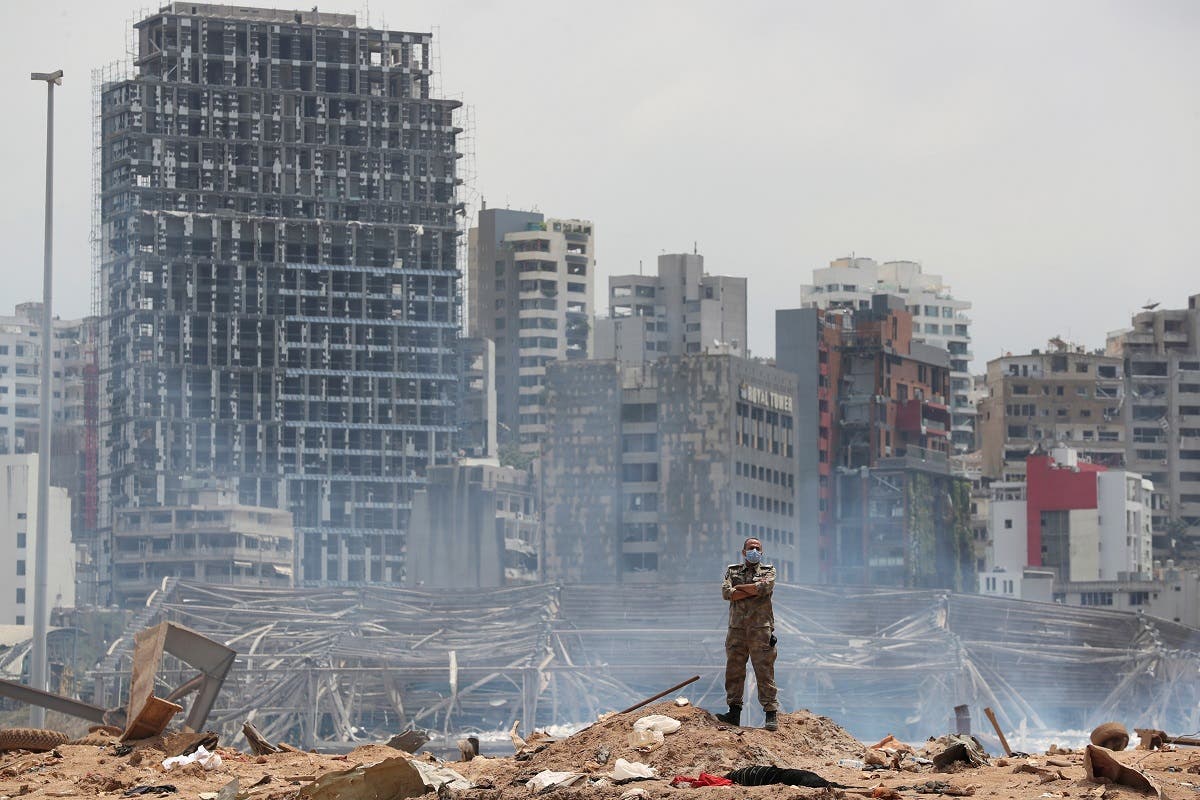 A soldier stands at the devastated site of the explosion at the port of Beirut, Lebanon August 6, 2020. (Reuters)
Was Hezbollah involved in storing the ammonium nitrate?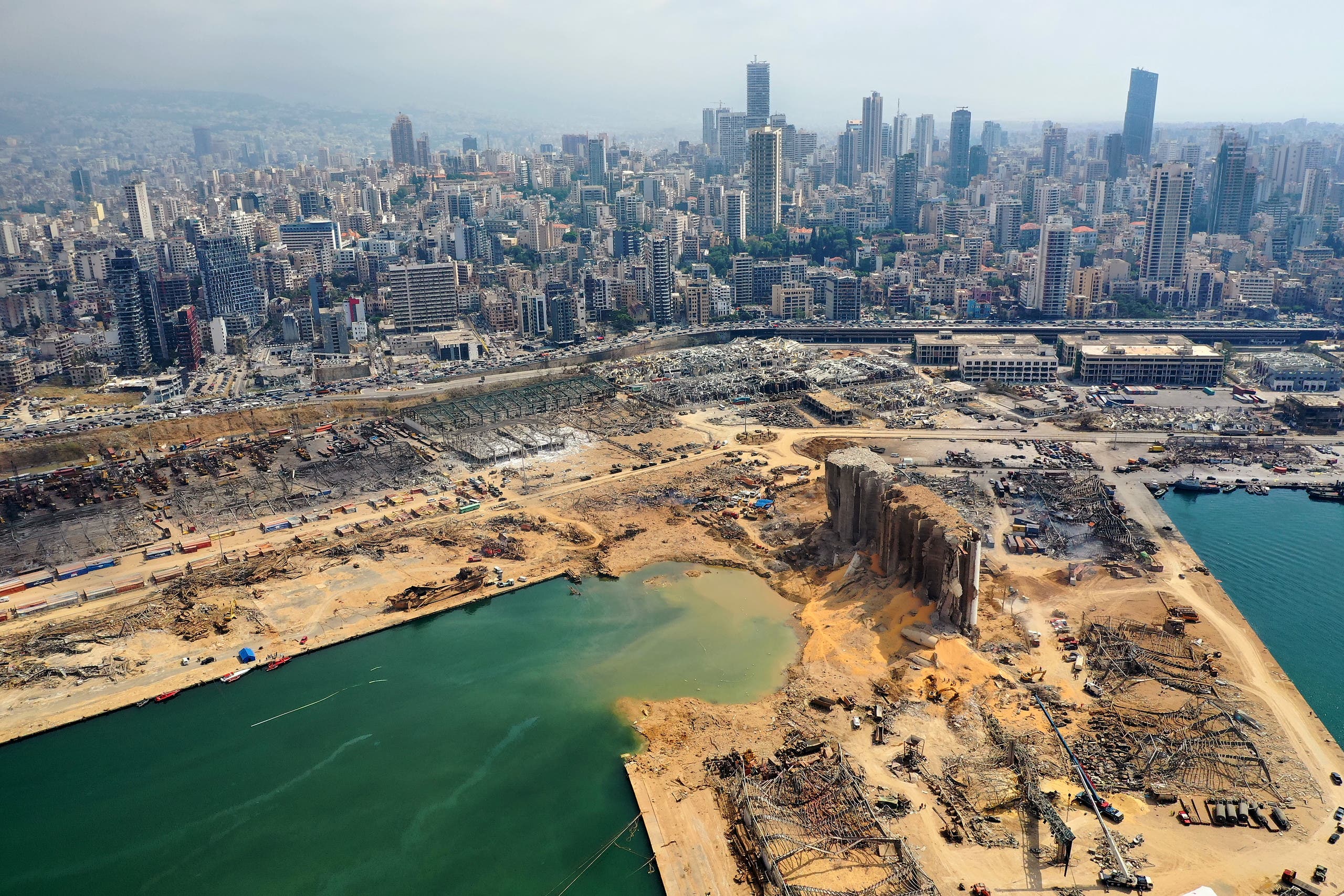 An aerial view taken on August 7, 2020, shows a partial view of the port of Beirut and the crater caused by the colossal explosion. (AFP)
Where did the ammonium nitrate come from?
Was the blast ignited by fireworks?
The explosion in #Beirut's port killed over 158 people, injured over 6,000, and displaced more than 300,000. New footage in 4K shows how it unfolded in slow motion, ravaging buildings as far as 10 km away and sparking mass anti-government protests.https://t.co/1V61mqo7Am pic.twitter.com/ja6RC24mqj

— Al Arabiya English (@AlArabiya_Eng) August 9, 2020
Did something else ignite the ammonium nitrate?
Watch: A bride and groom posing for wedding pictures are swept away by the massive #Beirut explosion.https://t.co/RCGxQXjaEC pic.twitter.com/gODEGdretr

— Al Arabiya English (@AlArabiya_Eng) August 8, 2020
Which security apparatus had oversight of the port?
SHOW MORE
Last Update: Wednesday, 12 August 2020 KSA 16:21 - GMT 13:21