Online, Armenian channels are rife with support for troops on the frontline, as a Russian-brokered ceasefire has failed to stop the fighting this week. But privately, the war is taking an emotional toll on families as the conflict claims tens of new lives daily.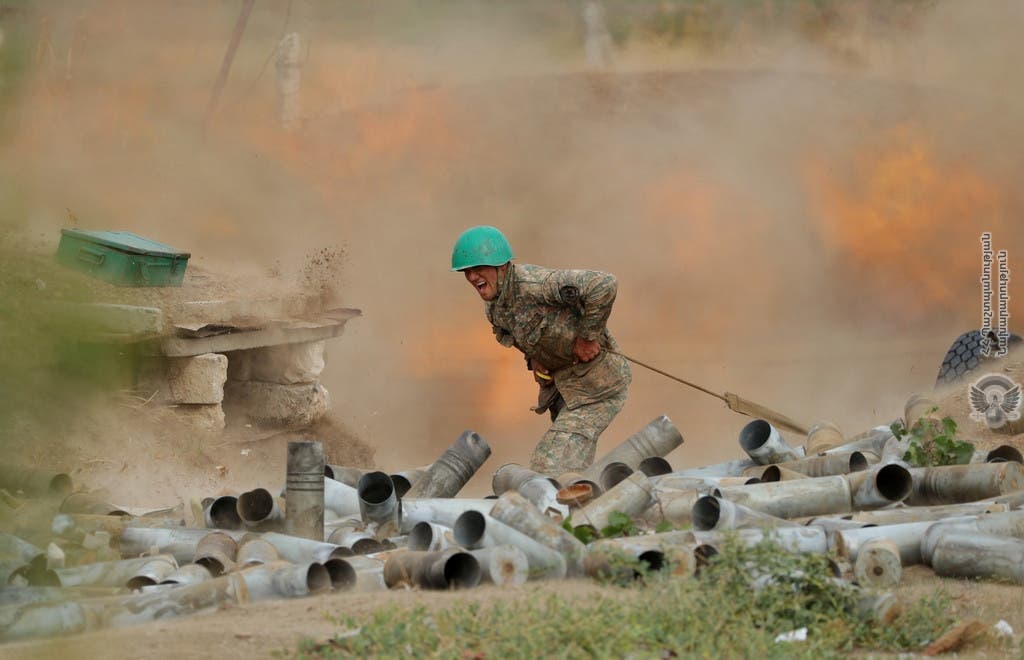 An ethnic Armenian soldier fires an artillery piece during fighting with Azerbaijan's forces in Nagorno-Karabakh. (Reuters)

"We have to fight for peace to be restored. Artsakh is a symbol of our patriotism and independence," said Nina Shahverdyan, 20, a student in Yerevan who is from Nagorno-Karabakh, referring to the territory's self-declared republic of Artsakh, which is run by ethnic Armenians.
A war of attrition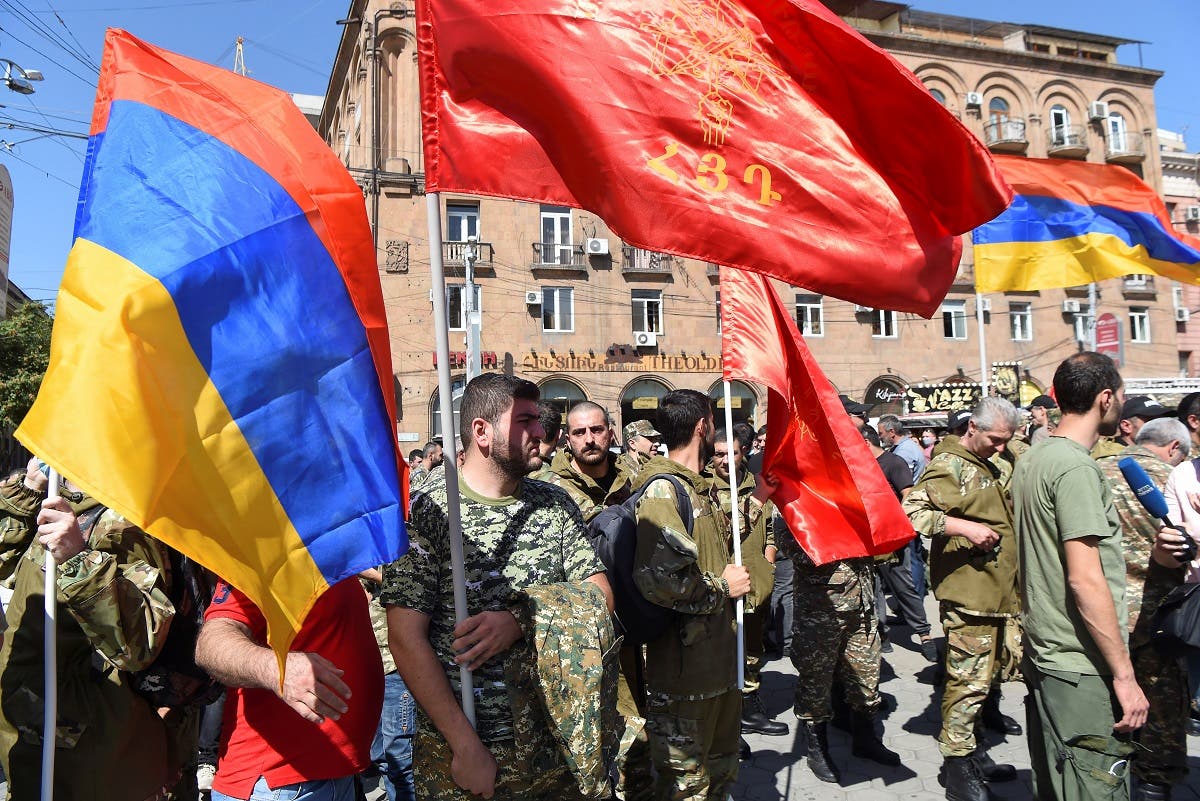 People attend a meeting to recruit military volunteers after Armenian authorities declared martial law and mobilised its male population following clashes with Azerbaijan. (Reuters)

The current Armenian death toll for soldiers is over 300, and Azerbaijan has not declared its casualties.
The revolutionary government
SHOW MORE
Last Update: Friday, 16 October 2020 KSA 15:58 - GMT 12:58