In September, a senior Iranian commander made an unannounced visit to one of Shia Islam's holiest sites in the southern Iraqi city of Kerbala.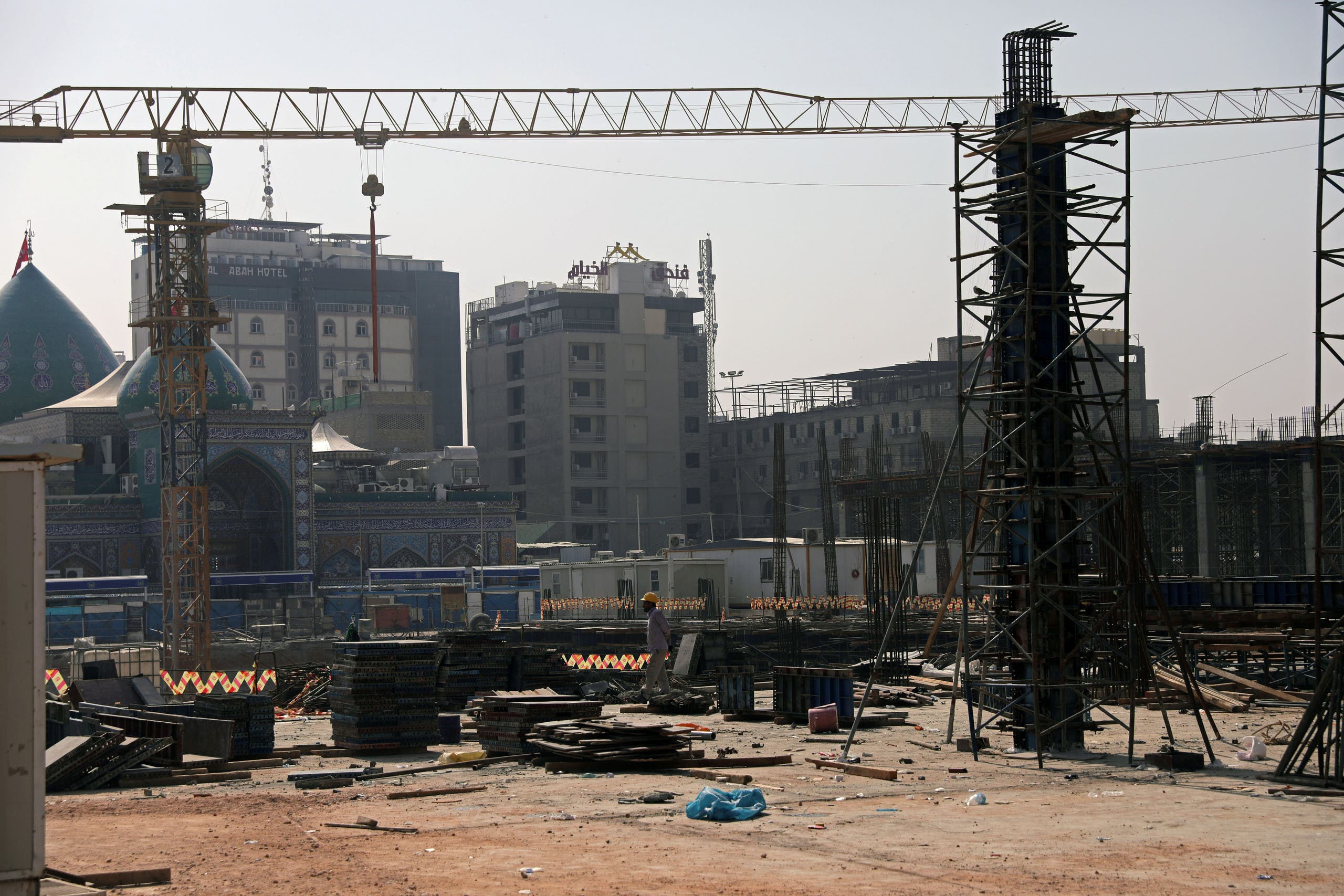 A worker stands in the construction site of the Sahn al-Aqila project, a vast expansion to the area adjacent to the Imam Hussein shrine that will be used to welcome mostly Shi'ite Muslim pilgrims in Kerbala, Iraq, October 26, 2020. (Reuters)
"Down to the mirrors, it's all Iranian"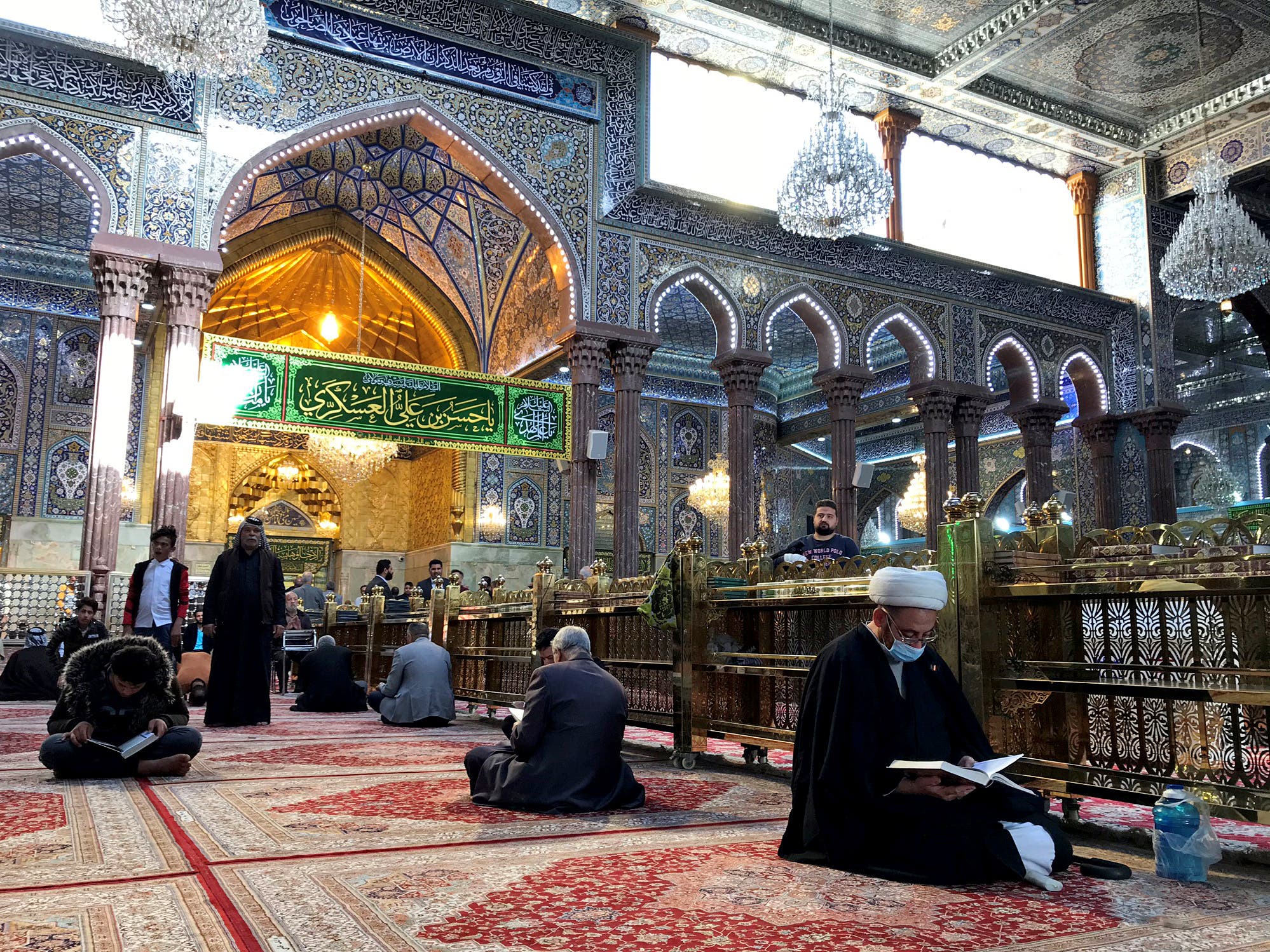 Worshippers pray and read religious books at the Imam Hussein shrine, one of the most revered sites for Shia Muslims in the holy city of Kerbala, Iraq November 26, 2020. (Reuters)


In Najaf, Kawthar and the Headquarters have repaired the Imam Ali shrine's golden dome and facade, and are carrying out a $500 million infrastructure expansion there too. In Baghdad, they have built ornate windows at the shrines of two Shia imams and have been repairing a minaret that is leaning because of swelling groundwater, according to a shrine official. The Headquarters is also working on an expansion of the al-Askari shrine in Samarra. This shrine was bombed by Sunni extremists in 2006, setting off some of Iraq's most violent sectarian bloodshed.

Pelarak is eyeing more work. He told Iranian semi-official news agency Fars in August he hoped to carry out an expansion at another site in Kerbala, the Imam Abbas shrine, part of a plan "agreed by Iraq's housing ministry" but not yet requested by the shrine. A spokesman for Iraq's housing ministry said he couldn't comment because, "there is no accurate information available on this." The shrine didn't comment.

Several Iranian firms carry out the work, serving as contractors. A tunnel, foundation and water specialist called Abtaban is working on the Kerbala project, according to the Revolutionary Guards-linked Tasnim news agency. Padideh, a civil engineering contractor, and Mana, a construction firm, are involved in both the Kerbala project and the development of the Imam Ali shrine in Najaf, according to Iranian news and company websites. Padideh says on its website it is aiming to increase its work in the region.

Reuters found no link between these companies and the Guards beyond the contracts with Guards-run organisations, and the firms are not under US sanctions. The companies did not respond to requests for comment.

An Iraqi government official said Kawthar's activities and finances are not shared with any Iraqi government departments.
Special status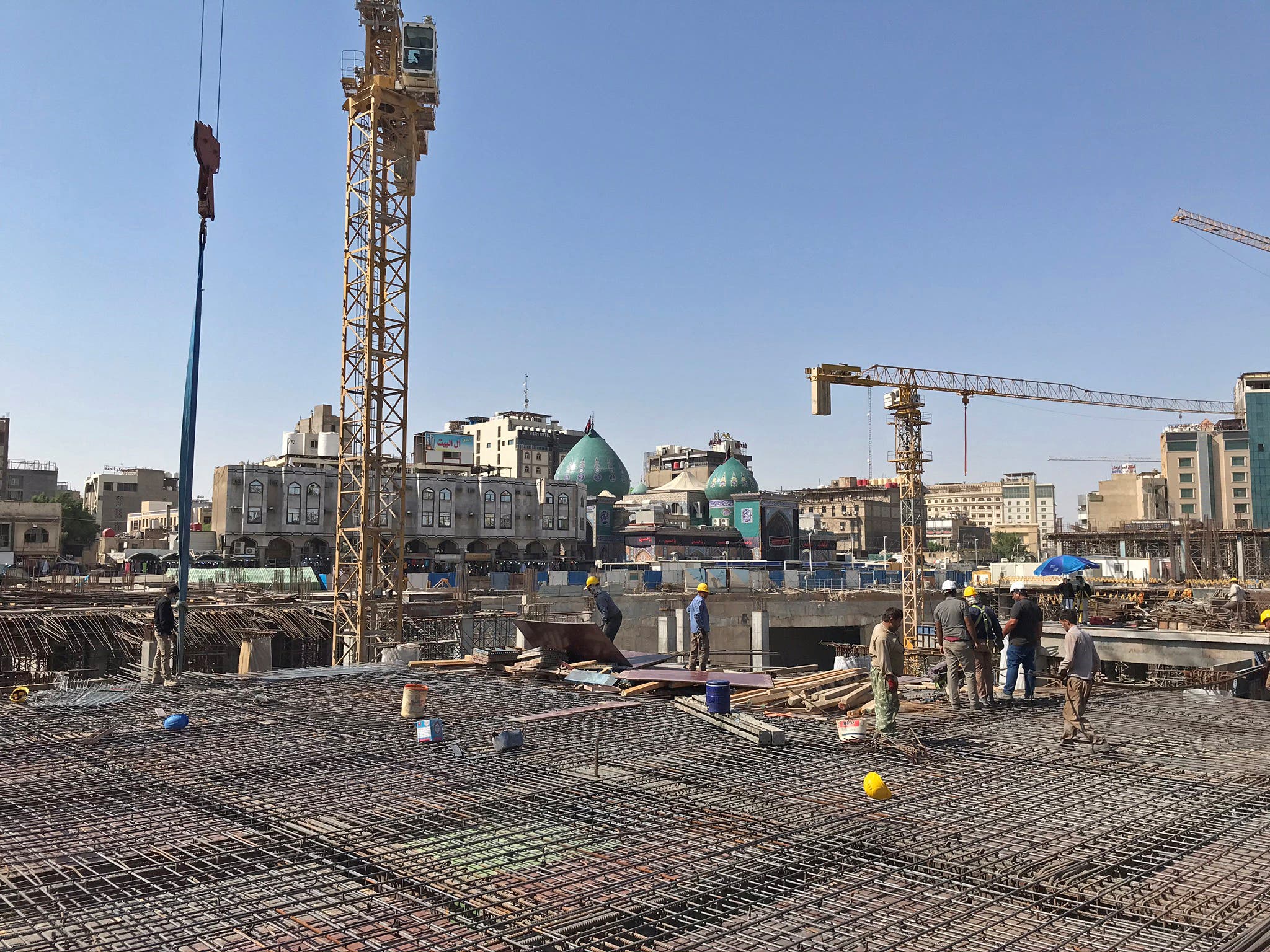 Iranian laborers and engineers work on the Sahn al-Aqila project, a vast expansion to the area adjacent to the Imam Hussein shrine that will be used to welcome mostly Shi'ite Muslim pilgrims in Kerbala, Iraq September 30, 2020. (Reuters)


Shami, the Hussein shrine spokesman, maintained that it would be difficult to siphon off goods in this way because they are inspected by Iranian and Iraqi customs officials then transferred straight to the shrine's warehouses. He didn't rule out the possibility that some imports had forged shrine documentation, however. "Everything is possible in Iraq," he said.

The firms have had their workers bussed in from Iran even when the borders are closed, as during the first wave of the COVID-19 pandemic. One Iranian employee of Kawthar told Reuters that when the borders first closed there were problems getting into Iraq, "but the Hussein shrine intervened to get exemptions." He estimated there were around 200 Iranian workers currently, down from 2,000 earlier.

Shami said he didn't know if the shrine had sought travel exemptions for Iranian workers.

The Iraqi customs official and an Iraqi contractor said Kawthar is also involved in other infrastructure projects, including energy. Among these projects, according to the contractor, is a power plant in Basra. The power plant project was led by an Iranian energy company called Mapna, which has also been sanctioned by the United States. Mapna is building power plants in Najaf and Baghdad, as well as one of Kerbala's largest hotels, a Reuters review of official filings found. Mapna didn't respond to a request for comment.
A long game
SHOW MORE
Last Update: Wednesday, 02 December 2020 KSA 14:45 - GMT 11:45