I consider my friend, Mr. Farhan al-Shammari, a true representative of the new Saudi Arabia, which is moving with confident steps toward a modern world, without denying its past or hiding it in shame. Farhan lives in Jubail Industrial City, where he deals with Saudis from different regions daily, and with expatriates who hail from nearly every country across the globe. Al Jubail has transformed before his eyes, from a shepherd's abode in the past to a city of factories, engines, and all the manifestations of modern technology. The diversity of people he encounters every day invites him to contemplate his place in the midst of such a city, and the roaring of the engines that he hears every day invite him to consider the new economic way of life.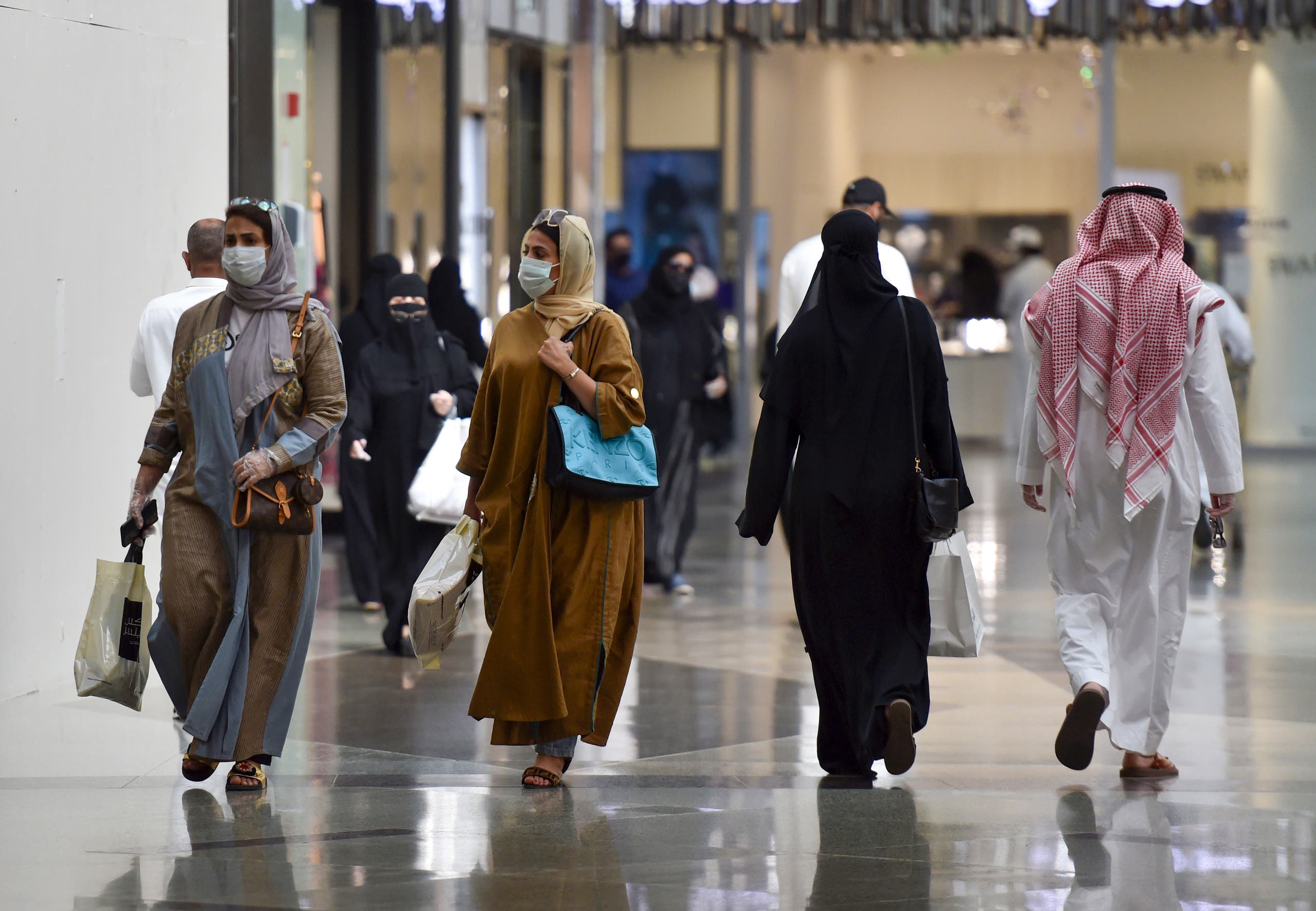 Saudis shop at the Panorama Mall in the capital Riyadh on May 22, 2020. (AFP)

Farhan, who was born on the outskirts of the desert, is not the same Farhan who lives in Al Jubail. The city is a place for social contact and self-challenge. Communication leads to the spontaneous dissolution of identity-related crises. The respect and mutual appreciation that we continuously witness in every encounter between people confirms a human fact that cannot be overlooked, which is that when people meet, in 90 percent of cases, they will come to an understanding concerning the reasons for the differences between them, and in 50 percent of cases, they will become close friends, even if their cultural differences remain.

The new Saudi Arabia is a country that celebrates its diversity and the multiplicity of its human spectrum. It is a community that is gradually leaving village life behind, a society that respects its past, but does not wish to latch onto it, a nation that reinvigorates itself, and is bent on living in the present and creating its future without any fear or conceit.

Every year, on the occasion of the National Day, we remember that we always need to re-discover ourselves and our country, that is, try to uncover new links connecting our present to the future that we aspire for. This is the true tale behind the celebrations of the National Day.
SHOW MORE
Last Update: Wednesday, 23 September 2020 KSA 18:21 - GMT 15:21