The Syrian political opposition has reached a dire state of weakness and division. It runs the risk of falling into the entanglements of international relations, and the political process has entered such a stalemate that it now clings to the illusion of the constitutional committee's ability to find a solution as a last resort.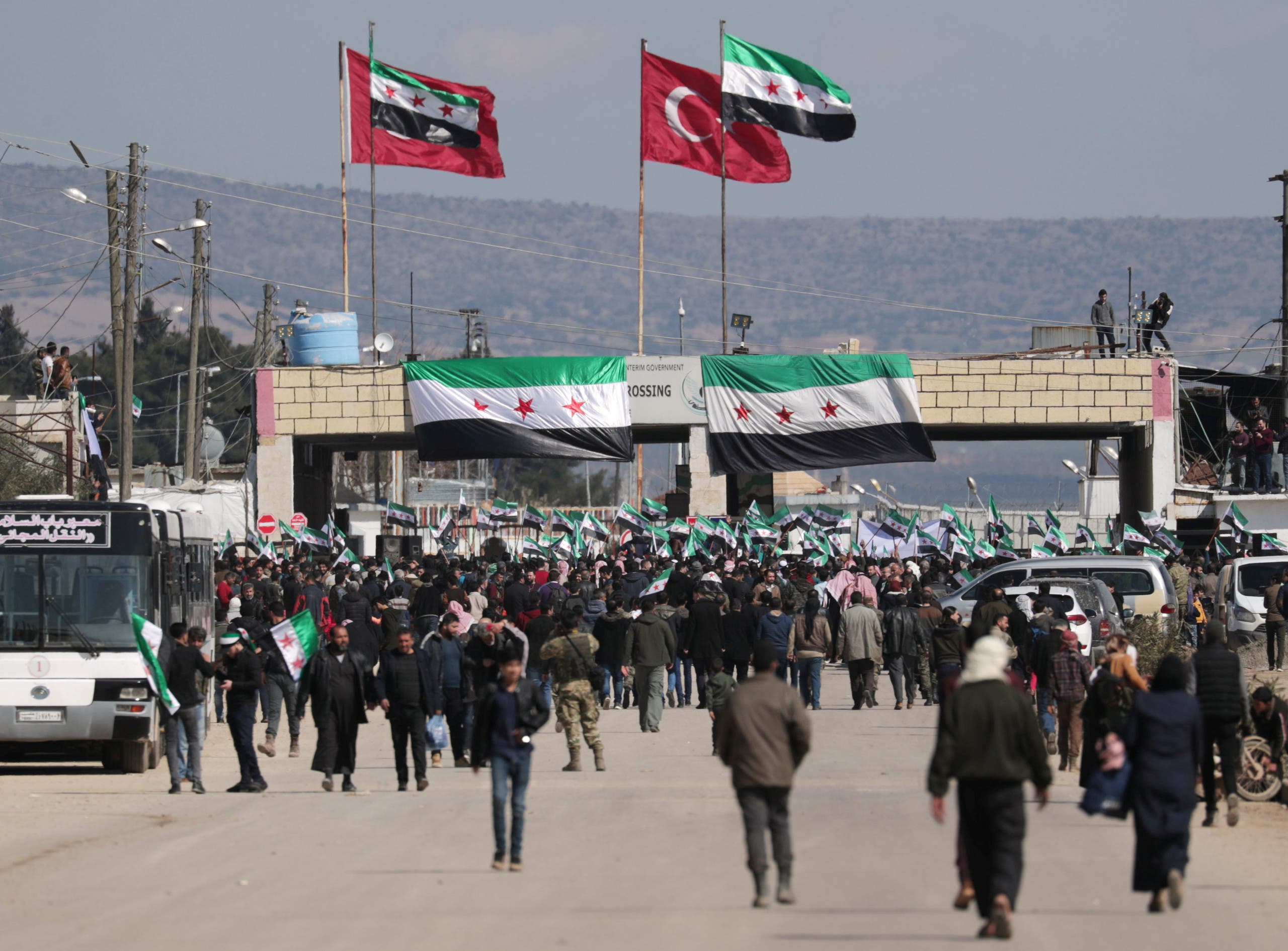 Internally displaced Syrians hold Syrian opposition flags during a protest in support of the Turkish army and Turkey backed Syrian rebels at the Bab el-Salam border crossing between the Syrian town of Azaz and the Turkish town of Kilis, in Syria, February 25, 2020. (Reuters)

The Syrian people's insistence on implementing International Resolution No. 2254 according to a specific sequence that starts with drafting a new constitution and calls for fair elections under UN supervision, holds the key to a possible solution that guarantees more security and stability in the future. Such a solution does not exclude or abuse the rights of any of the groups who make up the Syrian people.
SHOW MORE
Last Update: Thursday, 24 December 2020 KSA 17:07 - GMT 14:07