Picture the fearsome movie creatures of "Jurassic Park" crossed with the shark from "Jaws." Then super-size to the biggest predator ever to roam Earth.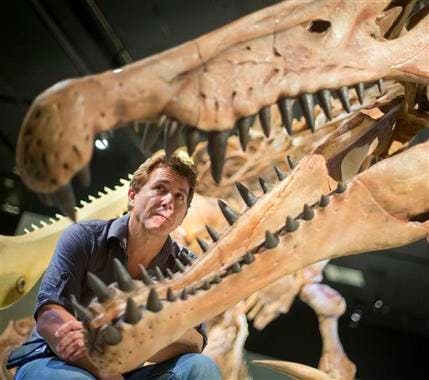 AP 2


Lead discoverer Nizar Ibrahim of the University of Chicago said it's so weird that studying it was like working on an extraterrestrial.

The 50-foot (15 meter)-long predator is the only known dinosaur to live much of its life in the water.

Scientists had some bones from the beast already, but the new skeleton discovery forced a major rethinking of what it looked like some 95 million years ago.

The result was described Thursday in the journal Science.

SHOW MORE
Last Update: Wednesday, 20 May 2020 KSA 09:43 - GMT 06:43