In Baghdad, red symbols of Valentine's Day are markedly evident as the passerby walking through the streets of the Iraqi capital will see giant teddy bears, crimson roses, balloons and scarlet cushioned hearts.

"Baghdad is now red," Hameed Qassim, director of news at the local Al-Sumaria Channel, told Al Arabiya News.

"Preparations to celebrate the occasion started two weeks ago with shops selling red teddy bears and flowers. Red became the overriding color in Baghdad," Qassim explained.

Some people on social media criticized those who are celebrating Valentine's Day since Iraq is a facing a ferocious battle to defeat extremist militants seizing parts of the country. However, others decided to enjoy the occasion.

"Iraqis, like any other people of any other nation, they want to live, they already have suffered enough," Qassim said.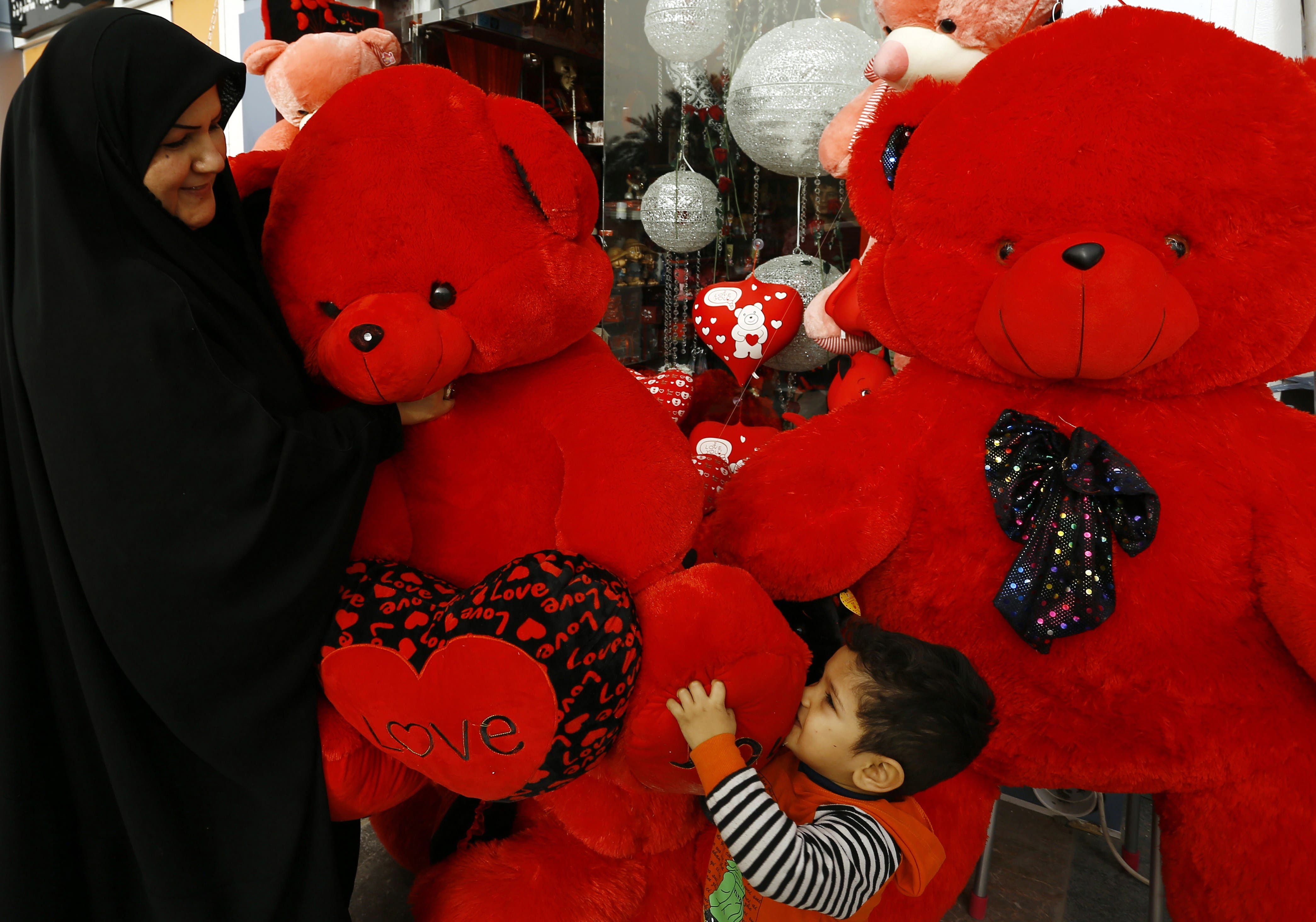 An Iraqi woman and child hold a teddy bear as they shop for gifts ahead of Valentine's Day in the central Iraqi city of Najaf on February 12, 2015. AFP PHOTO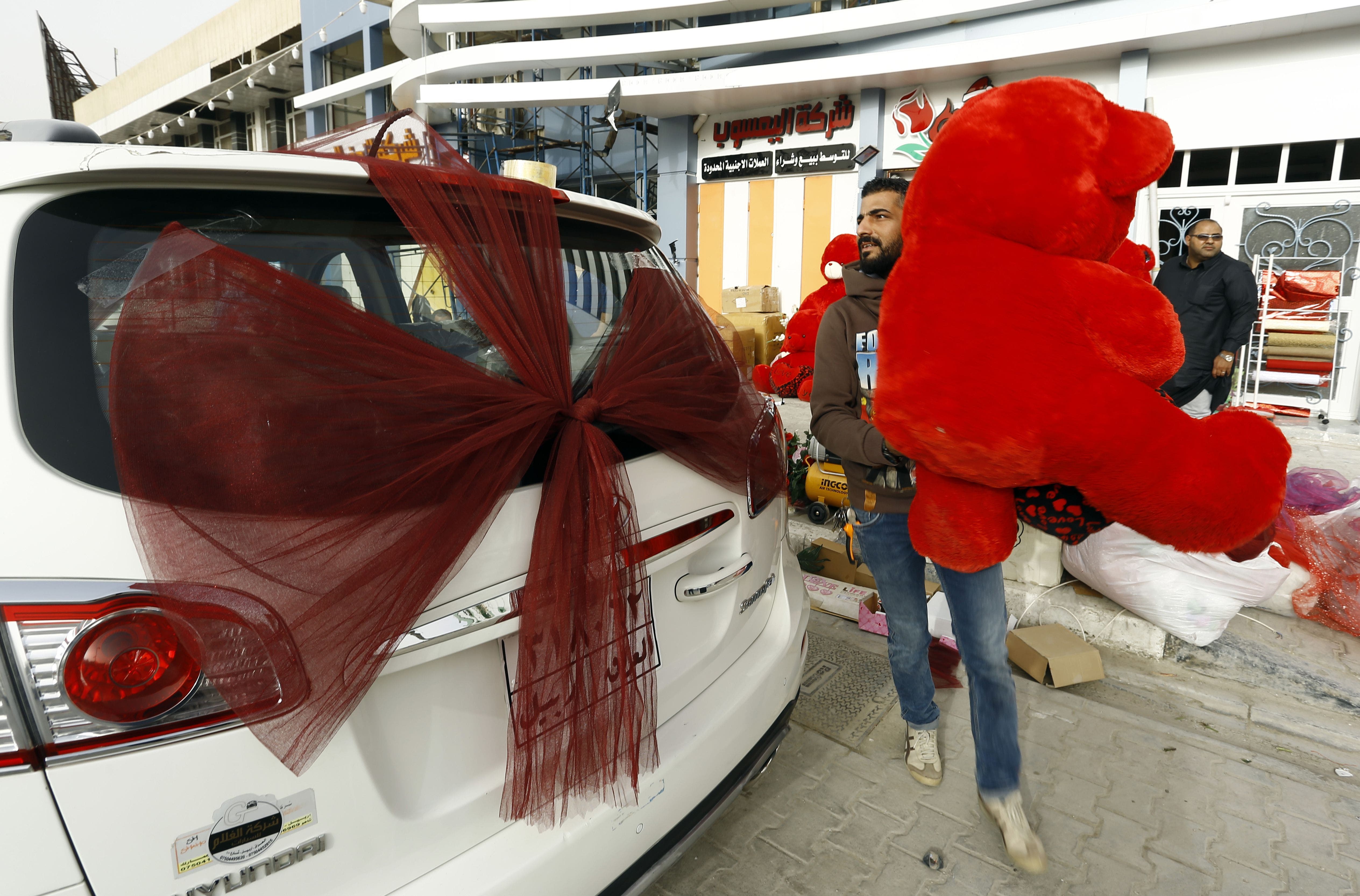 An Iraqi man carries a teddy bear ahead of Valentine's Day in the central Iraqi city of Najaf on February 12, 2015. AFP PHOTO / HAIDAR HAMDANI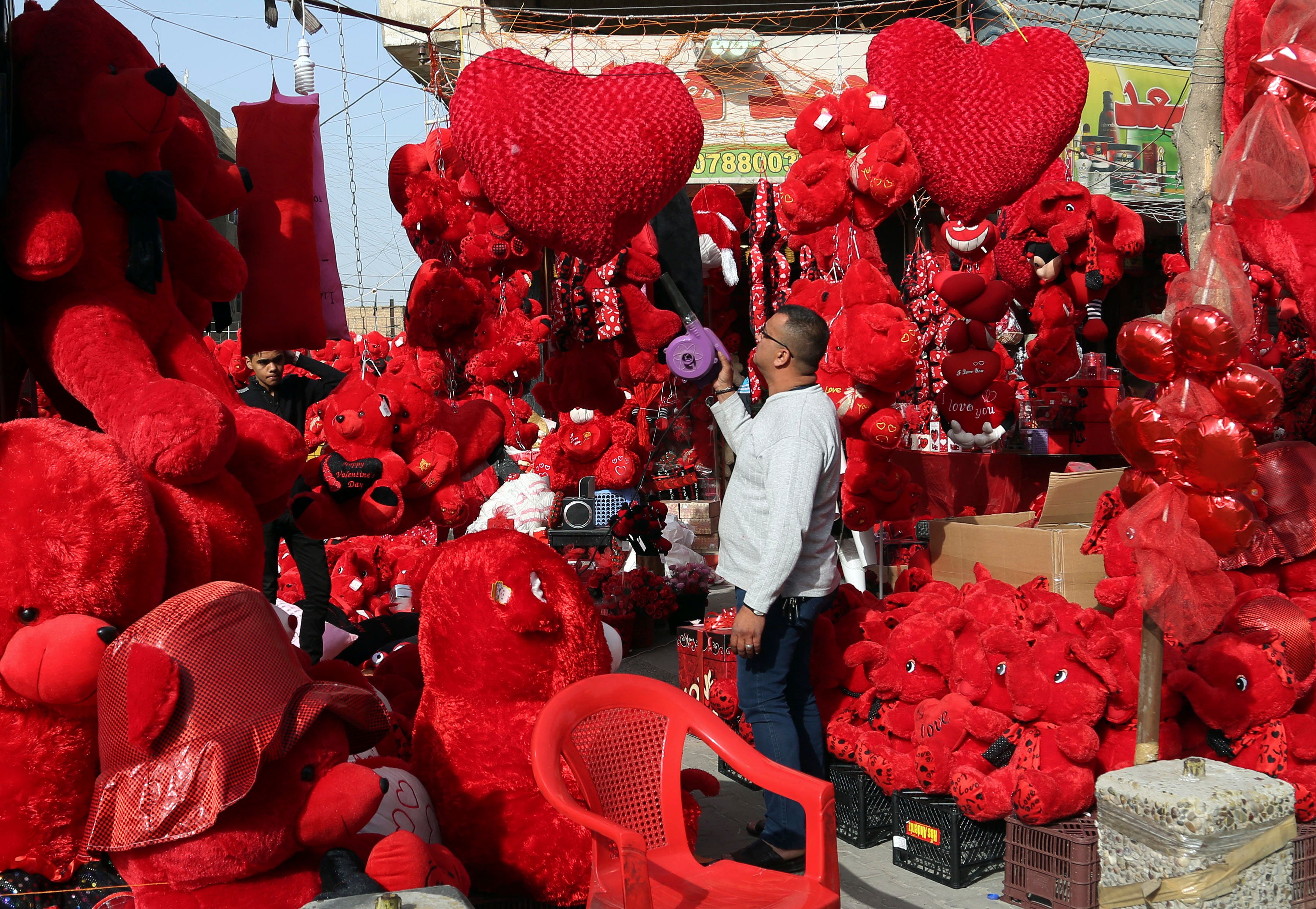 A shop owner cleans his merchandise ahead of Valentine's Day at the Karrada neighborhood of Baghdad, Iraq, Wednesday, Feb. 11, 2015. Despite violence and harsh circumstances, some Iraqis shop for gifts for their loved ones, marking Valentine's Day. (AP)
SHOW MORE
Last Update: Wednesday, 20 May 2020 KSA 13:54 - GMT 10:54