Manar Sarhan disinfects her hands after filling a patient's tooth, readying to catch the Euro 2016 match and analyze it for a newspaper as Egypt's first woman in mainstream football punditry.
Dream beyond Egypt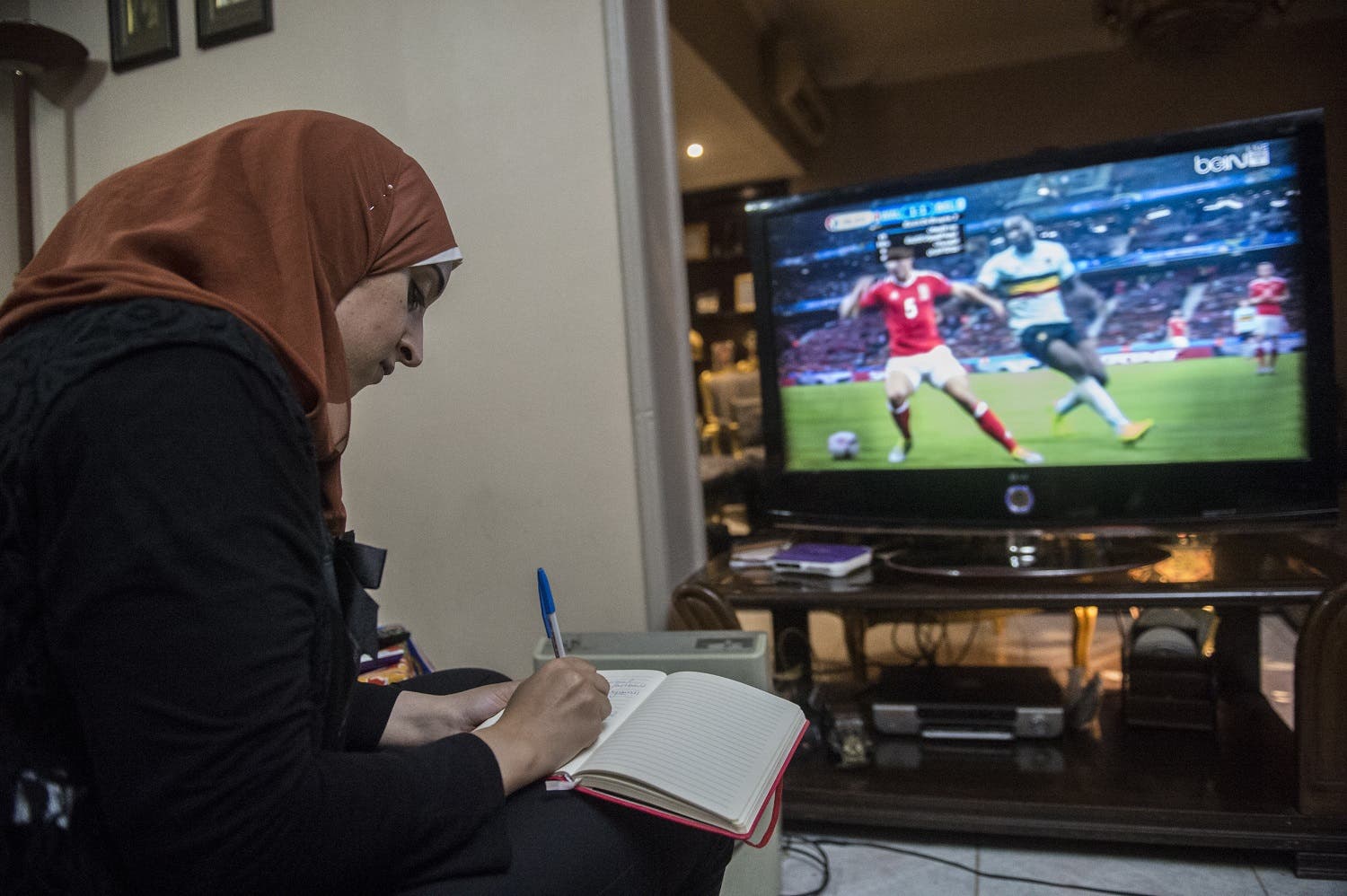 Football analyst Manar Sarhan takes notes while watching the Euro 2016 quarter-final between Wales and Belgium at her home in the Egyptian capital Cairo. (AFP)

She plans to also learn Italian and Portuguese to expand the sphere of European football that she can follow.
SHOW MORE
Last Update: Sunday, 10 July 2016 KSA 09:27 - GMT 06:27